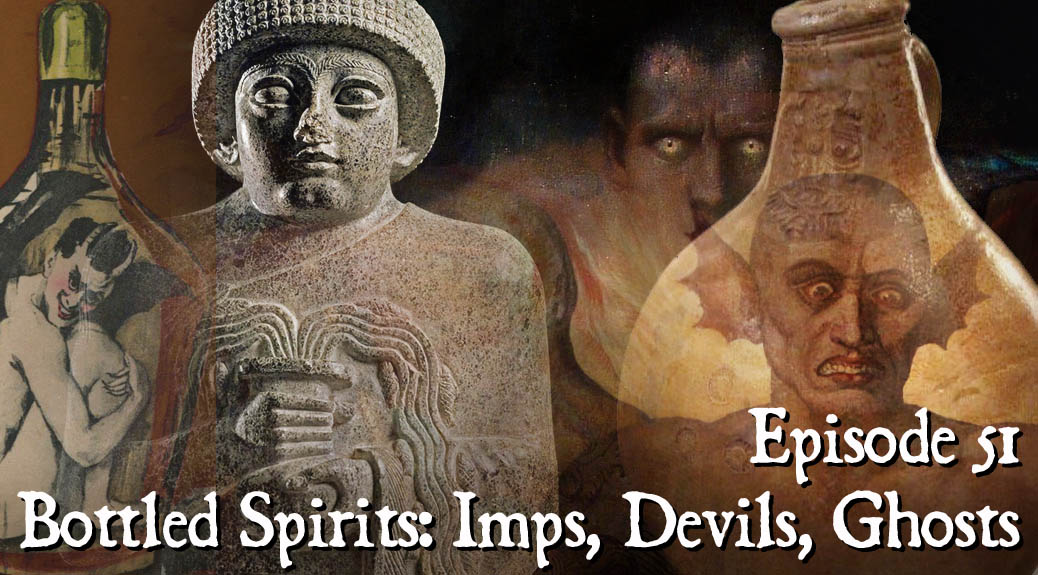 Bottled Spirits: Imps, Devils, Ghosts
Podcast: Play in new window | Download (Duration: 45:24 — 52.0MB)
Subscribe: Apple Podcasts | Google Podcasts | Spotify | Android | Stitcher | Podchaser | Email | RSS | More
Western tales of bottled spirits, imps, devils, and even ghosts are largely borrowed from the Islamic and Jewish legends of jinn captured by King Solomon.  In this episode, we explore how this is expressed in folk tales, demonological treatises, and literary borrowings.
We begin with a nod to the Assyrian god Pazuzu (and a clip from Exorcist II, The Heretic.) Here, aconnection between feared Assyrian spirits such as the jinn is mentioned. Pazuzu's identity as a spirit of ill winds, brings us to a wind-related track from the original Exorcist soundtrack (from 1972's oddball album Songs from a Hill.)  It's a recording of a wind harp, or Aeolian harp.  And this brings us to the Greek god of winds, Aeolus.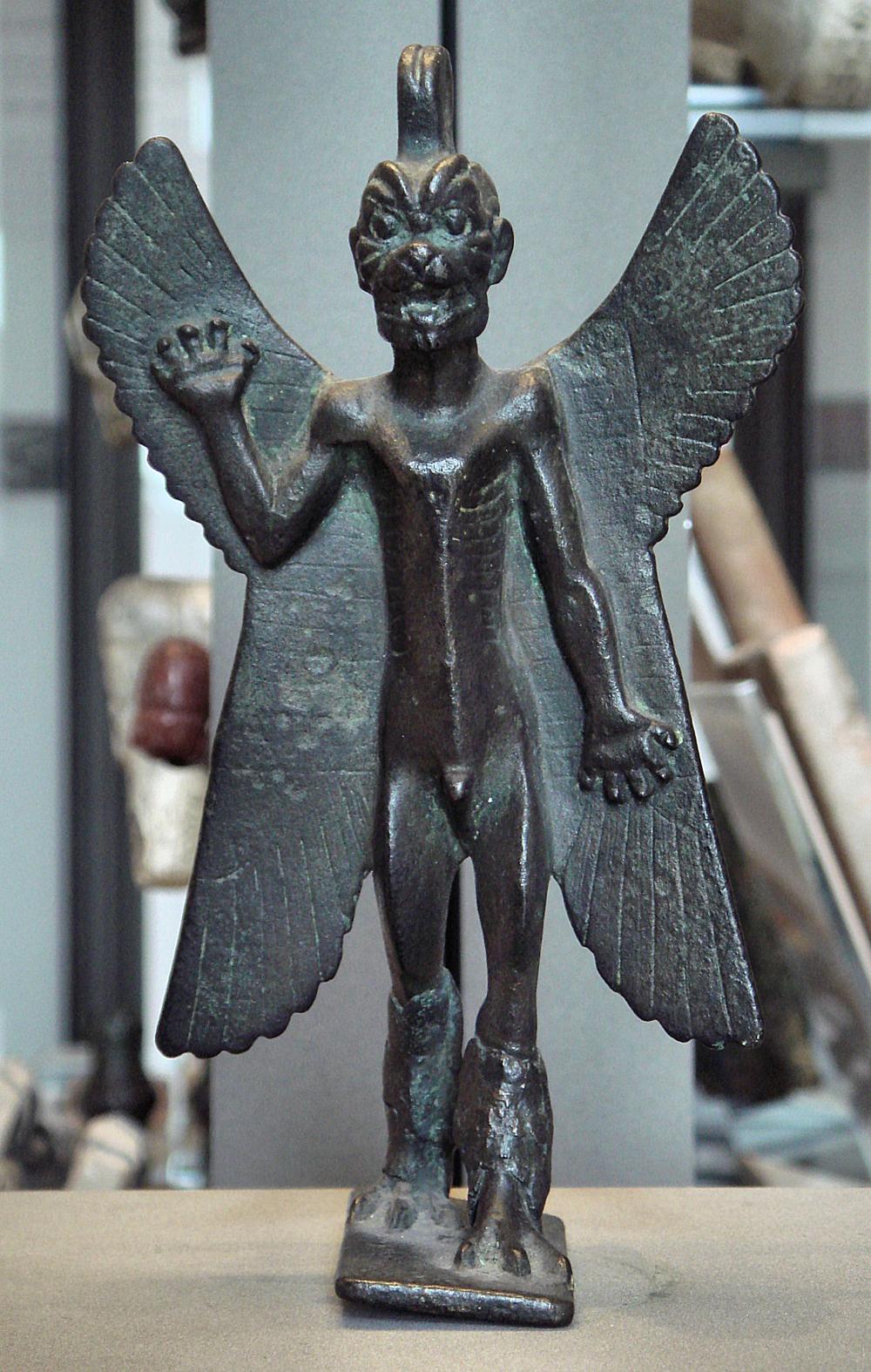 Aeolus features in the Odyssey in an episode that anticipates our bottled spirit motif.  He presents Odysseus a bag of wind to speed him on his journey.  The wind spirits contained in this bag then brings us to a story about King Solomon trapping a wind demon in Arabia to aid him his construction of the Jerusalem Temple. We hear this particulsar tale from the medieval text,  The Testament of Solomon read by Mrs. Karswell.
We then look a bi from further medieval texts commenting on Solomon's capture of demons in various vessels, and how thesee are later broken open by heedless conquerors of Jerusalem, releasing a Pandora-style plague of demons upon the world.
Our motif entered the literary world via 17th-century Spain, in Luis Velez de Guevara's satirical novel El Diable Cojuelo, "the lame devil."  We also hear a bit about a French adaptation, Alain-René Lesage's 1707 novel, Le Diable Boiteux.  Both of these feature the demon Asmodeus, and referenced Asmodeus's identity as  demon of lust, a notion taken up in various demonological treatises.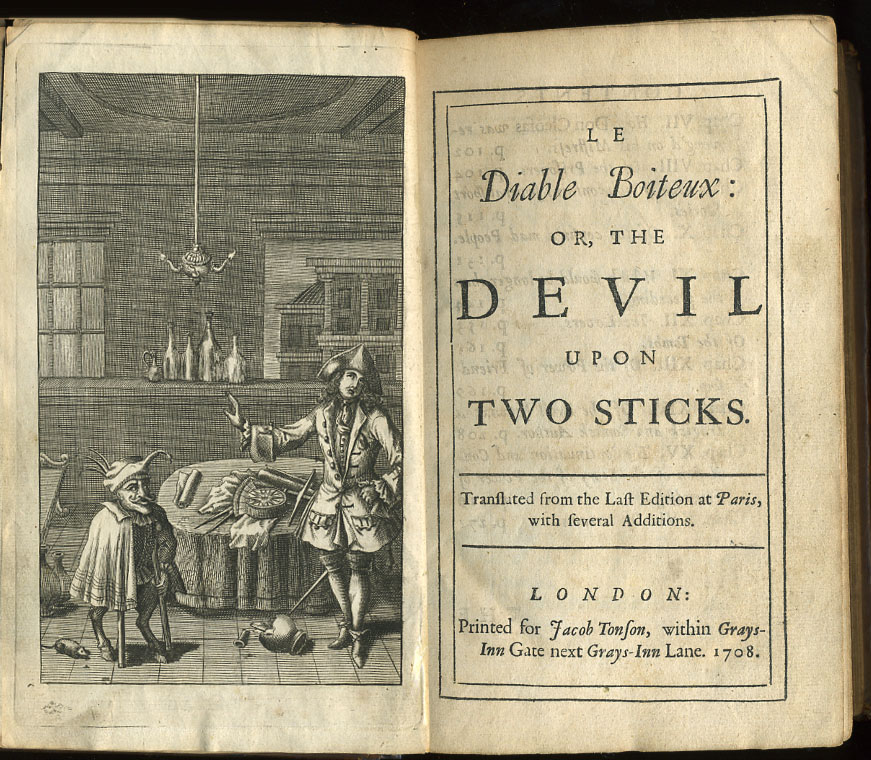 Next we look at folk tales, beginning in County Cork, Ireland, with the "Legend of  Bottle Hill," which takes its name from a curious (and curiously inhabited) bottle obtained by one Mick Purcell on this particular Irish hill.  Both good and rather surprising bad luck follow.
From Scotland, we hear the legend of the Wizard of Reay and of his efforts to evade Satan's over-eager efforts to claim his soul, as well as his bottle-imp story, involving a cask in the Cave of Smoo, a reputedly haunted sea cave in Sutherland.
The Wizard of Rea's tactic for controlling the demon he finds in the cask is the same as we find in the folk tale, "The Wizards of Westman Islands," from Iceland (in which we learn what role the sinister "Sending" plays in Icelandic folklore.)
From The Brothers Grimm, we hear "The Spirit in the Glass Bottle," involving another bottled imp discovered in the gnarled roots of an ancient tree, and of a similar tactic used to subdue his volatile nature.
Jumping ahead a bit, we look at Robert Louis Stevenson's 1891 short story, "The Bottle Imp," which likewise adapts themes from the previous folk tales, while adding further complications and convolutions.  The story has served as basis for several films, an opera, a standard  magician's trick, and more than one radio adaptation. (We hear a bit of one from a 1974 production by CBS Radio Mystery Theater.)
Stevenson makes use of some elaborate caveats attached to his bottled spirit, conditions that will produce either good or very bad luck, involving among other things, the need to rid oneself of the infernal talisman before one's death by selling it for less than one payed for it.  This motif is also found in German Romantic writer Friedrich de la Motte Fouqué's novel  Galgenmännlein ("little gallows man"), a name taken from the German word for the mandrake plant, and here we dig a bit into the grim folklore of that plant. Fouqué's story makes use of some nice, gothic elements in its resolution, a "Black Fountain," ravening beast, and sinister black rider, among others.
Switching gears a bit, we have a look at the topic of witch bottles. It's a perhaps questionable how well these fit our theme, but we dig up some interesting source texts describing their original use, unseemly as it is.  And we hear of some startling, tragic accidents involved in their historical use.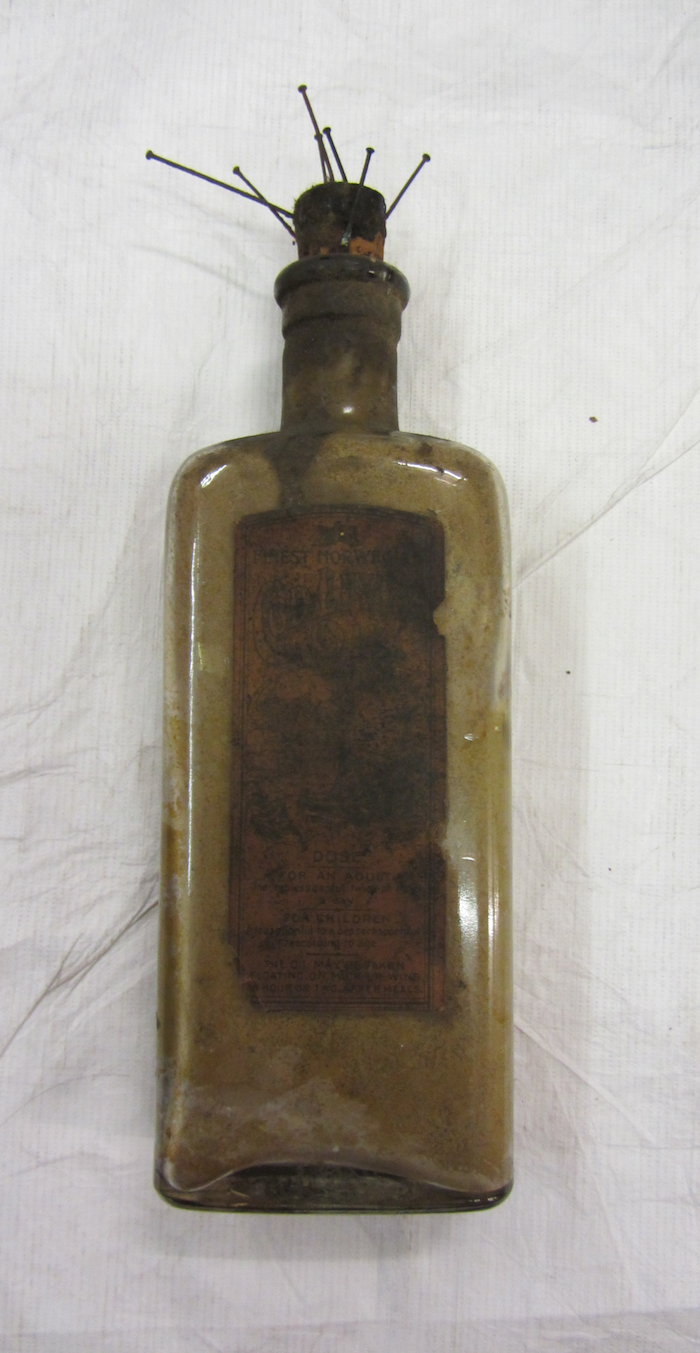 We close our show with a look at near contemporary instances of those who claim to capture demons and ghosts in bottles.  Apparently, bottled ghosts can be a big money maker. At least in New Zealand.