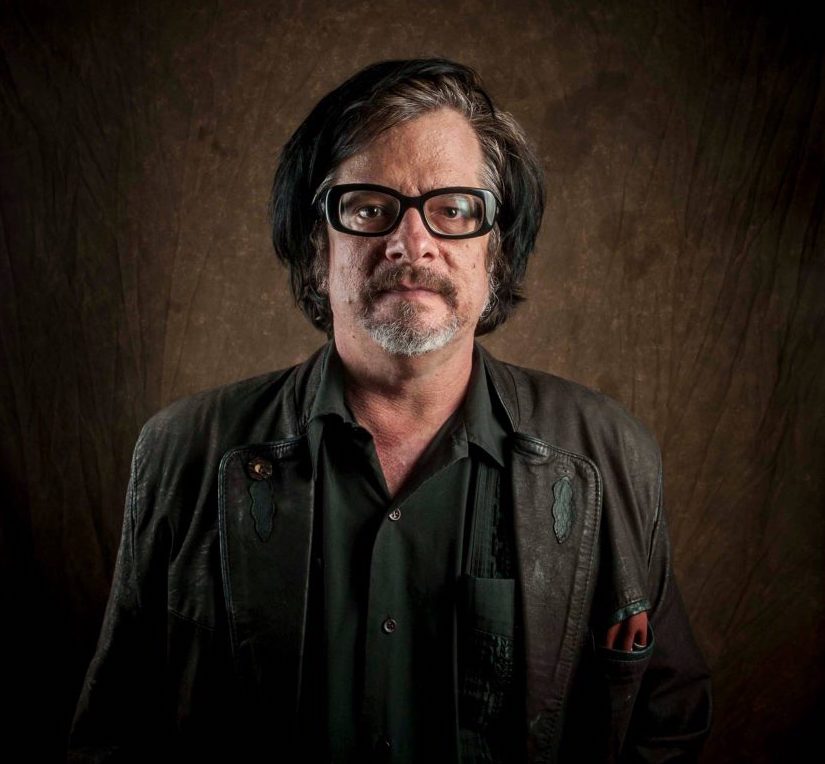 A Necessary Confession
Sad to say, but your host, Al Ridenour, is prone to dramatic self-fictionalizing.  He does not truly live in a remote country manor house with grand library stuffed with rare occult treatises, nor are his many passing whims attended to by a long-suffering manservant.
On a more positive note, he is also not quite as spitefully self-centered or passive-aggressive as he has chosen to portray himself in this podcast. His relationship with collaborator Rick Galiher (going by the name "Wilkinson" in the podcast) does not partake of any of the feudalistic master/servant dynamic represented, and in reality is simply a working friendship between creative peers.
His passion for the horror genre, however, is very real, as is his eagerness to explore and seriously analyze its relationship with the folkloric realm. Throughout his life, Ridenour has eagerly embraced the weird and macabre, exploring his obsessions through a variety of creative modes and undertakings.
Ridenour is the writer, researcher, producer, and sound designer for each episode of Bone and Sickle podcast.
The Krampus
Since the 1990s, Ridenour has worked as a journalist, author, artist, animator, arts impresario, and smalltime cultural agitator (the last with the Cacophony Society under the nom de guerre, "Rev. Al.").  Most recently, with the enthusiastic reception of his 2016 book The Krampus and the Old, Dark Christmas, he has made a name for himself as the preeminent English-language expert on the folklore of the Krampus.
Now in its second printing, Ridenour's The Krampus was described by Dangerous Minds' Christopher Bickel as "the definitive work on Krampus," and a "must read," while LA Times' books critic Elizabeth Hand found the book "gleefully erudite," remarking that it "deserves to become a classic."
Ridenour's  research on the Krampus began in 2012, followed the next year by travels to Europe to observe traditional activities firsthand. Shortly thereafter, along with long-time friend Al Guerrero, he founded LA's annually ongoing Krampusfest and Krampuslauf, engaging both local and European performers for these annual events.
Ridenour's background in art fed his enthusiasm for the tradition, and from the start, he was eagerly fabricating Krampus masks and suits, leading to a small side business in custom orders and occasional suit rentals, as well as a role teaching mask-making workshops. Since 2016, he has produced traditional European Krampus plays from his own translation of original texts and served as a guest lecturer on the Krampus and related themes at various museums, institutions, and universities.  In Winter 2018 will be joining Geek Nation Tours as onboard consultant for their annual Krampus tour in Austria and Germany.
The Folk Horror Connection
Following the success of this book, Ridenour is now engaged in research for a related book on the intertwining of horror and folklore, or "folk horror," as the trending genre has come to be known.
As folk horror is particularly in vogue in the UK, where many of its landmark films and stories originate, Ridenour will be working in cooperation with overseas members of Folk Horror Revival, an online group organized through Facebook with real world events held in conjunction with the British Film Institute, the Scottish Pagan Federation, and other culture groups and working artists.
"Bone and Sickle" podcast was conceived as an audio companion to Ridenour's ongoing research into folk horror and as an outlet for his obstinate desire to muddle education with ghastly thrills and occasionally cruel humor.
Other aspects of Ridenour's writing, art, and creative projects can be found on his website.