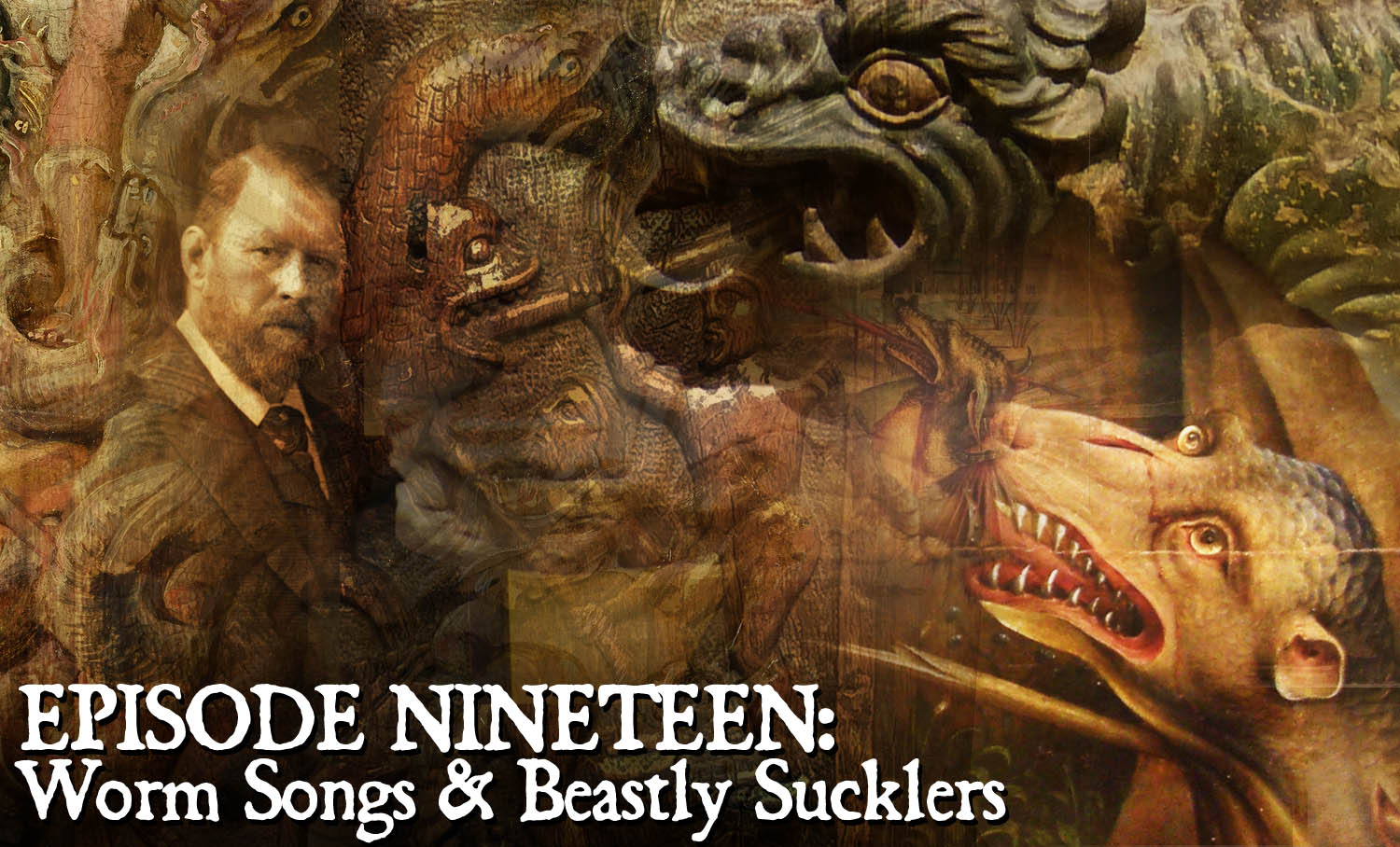 #19 Worm Songs and Beastly Sucklers
Podcast: Play in new window | Download (Duration: 40:58 — 37.5MB)
Subscribe: Apple Podcasts | Google Podcasts | Spotify | Android | Stitcher | Podchaser | Email | RSS | More
This episode examines the Lambton Worm, a dragon legend that inspired works by Bram Stoker and Ken Russel as well as well as the curious role of milk plays that story and in superstitions surrounding witchcraft.
The show begins with Wilkinson and Ridenour reviewing a phone message from Blake Smith of the Monster Talk podcast, then proceed to briefly examine the 1989 Ken Russel Film The Lair of the White Worm, mentioning along the way his other film Gothic, which would be of interest to listeners.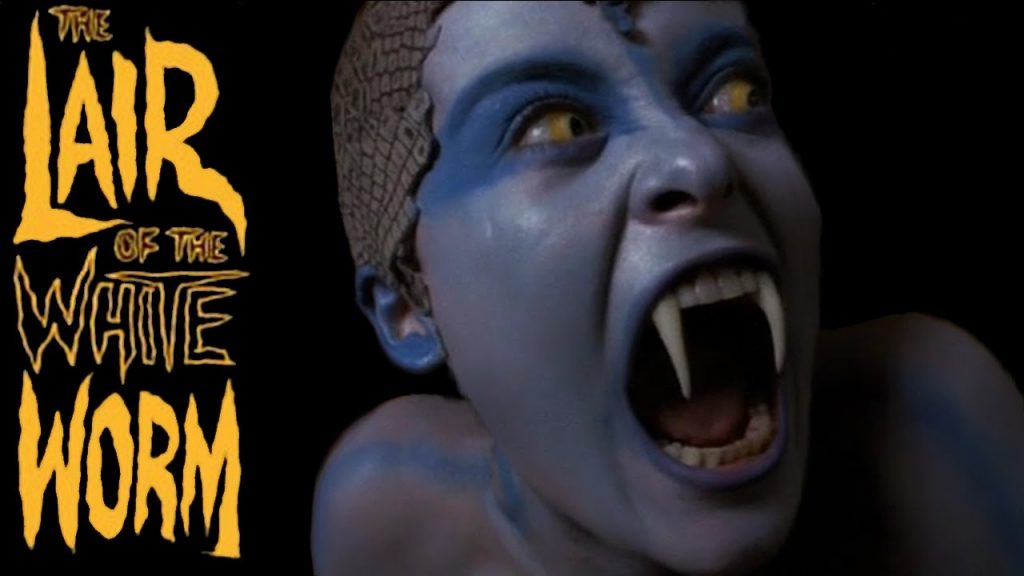 Bram Stoker's final novel The Lair of the White Worm, upon which the Russel film is loosely based, is sadly far from his best work, written late in his life during a time of ill health. The story revolves around an aristocrat, Lady Arabella March, suspected of harboring an ancient, monstrous creature within a well hidden on her estate.  While the novel is a bit of a muddle, it does contain some intriguing descriptive passages that Wilkinson reads for us.
A snippet of a song from Russel's film, presented as a folk song telling the story of the local worm legend is played and revealed to be a slightly revised version of an actual 1867 ballad about the Lambton Worm of Northeast England.  The legend tells how John Lambton of Lambton Hall hooked a weird and highly inedible creature while fishing, discards the beast, and lives to regret it. Without giving too much away, the story also involves a bloody battle with a dragon, a witch, a curse, and a lot of milk.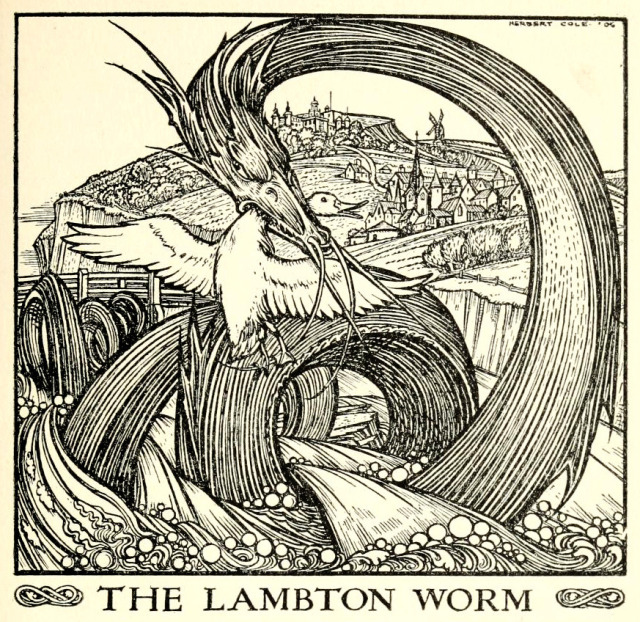 The legend and song (which is written in the local Sunderland dialect) have become part of the identity of residents of County Durham and towns along the river Wear. In 2014, an entertaining symphonic retelling of the legend was presented in Durham Cathedral by The Durham University Brass Band, and we use a clip or two in the show. Most other clips are from one of two folk-play-style pub performances of the story by The Jeffreys and Hexham Morris.
We also look at a connection between the 1973 folk-horror classic The Wicker Man and the Lambton Worm legend.
The peculiar fondness of dragons for milk is next examined, beginning with a number of other dragon legends from England, some medieval tales briefly mentioned, and even an American newspaper from the 1930s.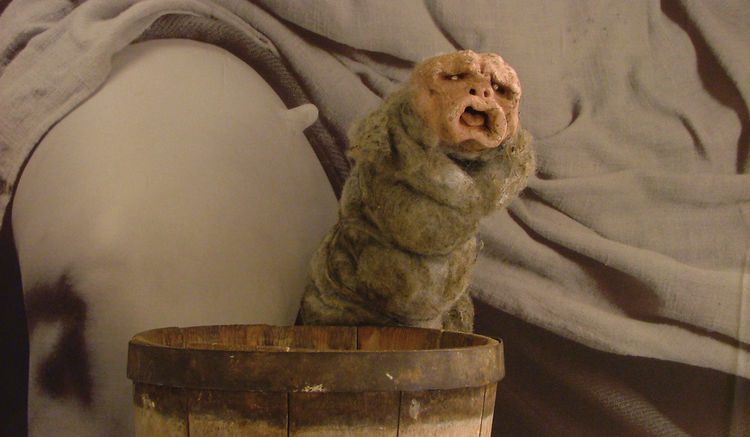 We then turn our attention to the "beastly sucklers" of the title.  These include various animals into which witches transformed themselves or created in order to steal milk (sucking it from livestock by night).  They are mlk-hares, the troll-cat, the troll-ball, and the Icelandic tilberi.
The show ends with a quick look at a couple other dragon ballads that also include witches, including the particularly strange "The Laily Worm and the Machrel of the Sea" in which a king's daughter is transformed into a mackerel then obstinately refuses to be transformed back.