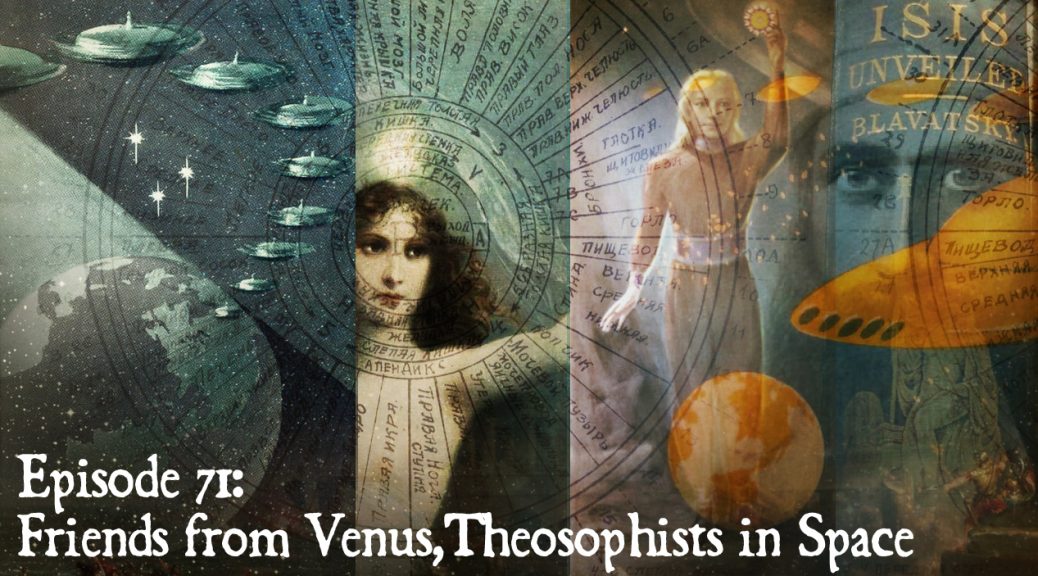 Friends from Venus, Theosophists in Space
Podcast: Play in new window | Download (Duration: 39:18 — 45.0MB)
Subscribe: Apple Podcasts | Google Podcasts | Spotify | Android | Stitcher | Podchaser | Email | RSS | More
The esoteric teachings of Theosophy, particularly those regarding Venus, were surprisingly influential on the tales told by flying saucer Contactees of the 1950s and '60s.
We begin with a quick review of Theosophy and its principles as defined by the Russian international adventurer Helena Blavatsky in the later decades of the 19th century. Blavatsky had worked as a spirit medium and transformed Spiritualism's spirit guides, into what Theosophy calls its Masters of Ancient Wisdom, advanced adepts from the East secreting themselves primarily in the mountains of Tibet — beings after which the spiritually evolved "Space People" of the Contactees were patterned.  Theosophy's myths of previous technologically advanced but morally or spiritually flawed civilizations like those of Atlantis or Lemuria also also offered a framework for Contactees who believed mankind faced a similar dilemma under the Cold War threat of annihilation.
Venus was regarded as the most significant and spiritually advanced of the planets by the Theosophists. In its guise as the "morning star," it became a symbol of esoteric illumination and the dawning of a new illuminated era.  It also played a significant role in Theosophy's spiritual hierarchy as a home to advanced beings including the figure of Sanat Kumara, a Master advanced to the level of deity.  Unsurprisingly, Venus was also the home-planet to the majority of Space People encountered by the Contactees.
Key players in the Contactee movement coincidentally all shared a first name: George Adamski, George van Tassel, George Hunt Williamson, and George King, the only Brit among the Americans, and the primary subject of this episode.
Before discussing King and his experiences, we take a brief side-trip to discuss another, slightly later Contactee, who provided a bit of audio used in our opening montage, a clip from a 1957 record he sold at his saucer talks called Authentic Music from Another Planet. Along with his bizarre recording of musical scores he claims to have received telepathically on Saturn, Menger is of interest for his marriage to a woman from Venus, or at least the alleged reincarnation of a past-life lover from Venus.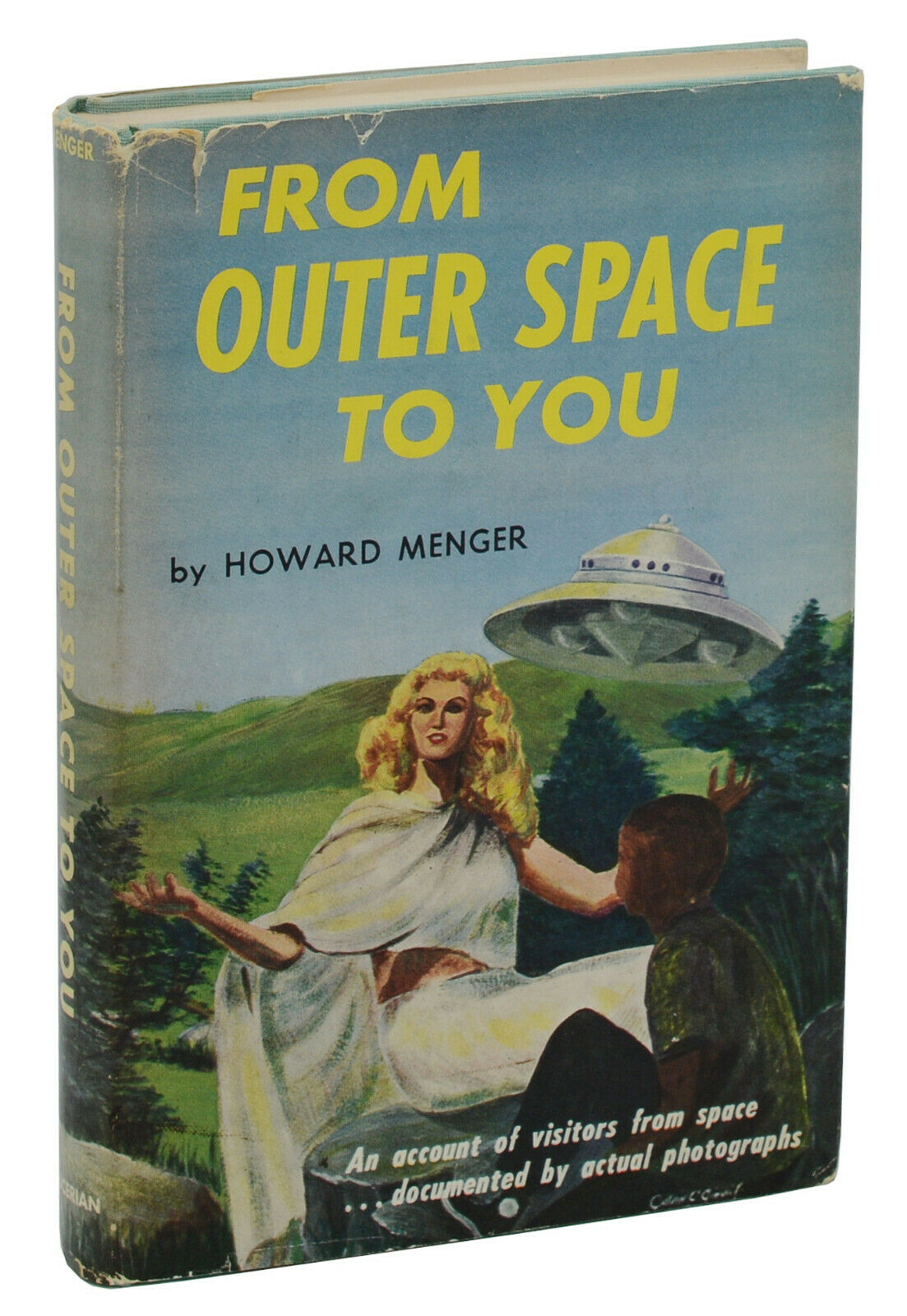 George King, a taxi driver from London, arrived upon the scene a few years later than our other Georges, but his teachings hew closest to Theosophical doctrines.  Some of this, no doubt, is due to the influence of his mother, who was known locally as a healer and clairvoyant.  We hear some clips from a May 21, 1959 episode of the BBC show "Lifeline," in which he demonstrates his technique of channeling extraterrestrial intelligences, including that of a Master from Venus named Aetherius, whose name is represented in the organization King founded in 1959, The Aetherius Society.
In the interview King also discusses another extraterrestrial who came to him in the early days of his career as a Contactee for the purposes of teaching him the channeling techniques he would need.  In keeping with Theosophical bias, the earth body this teacher had taken is that of sage from India.
King also discusses his relationship with the "Master Jesus" (another resident of Venus) and a meeting between his mother and Jesus on a spacecraft, during which Jesus blessed King's book, The Twelve Blessings, a foundational text of the Aetherius Society.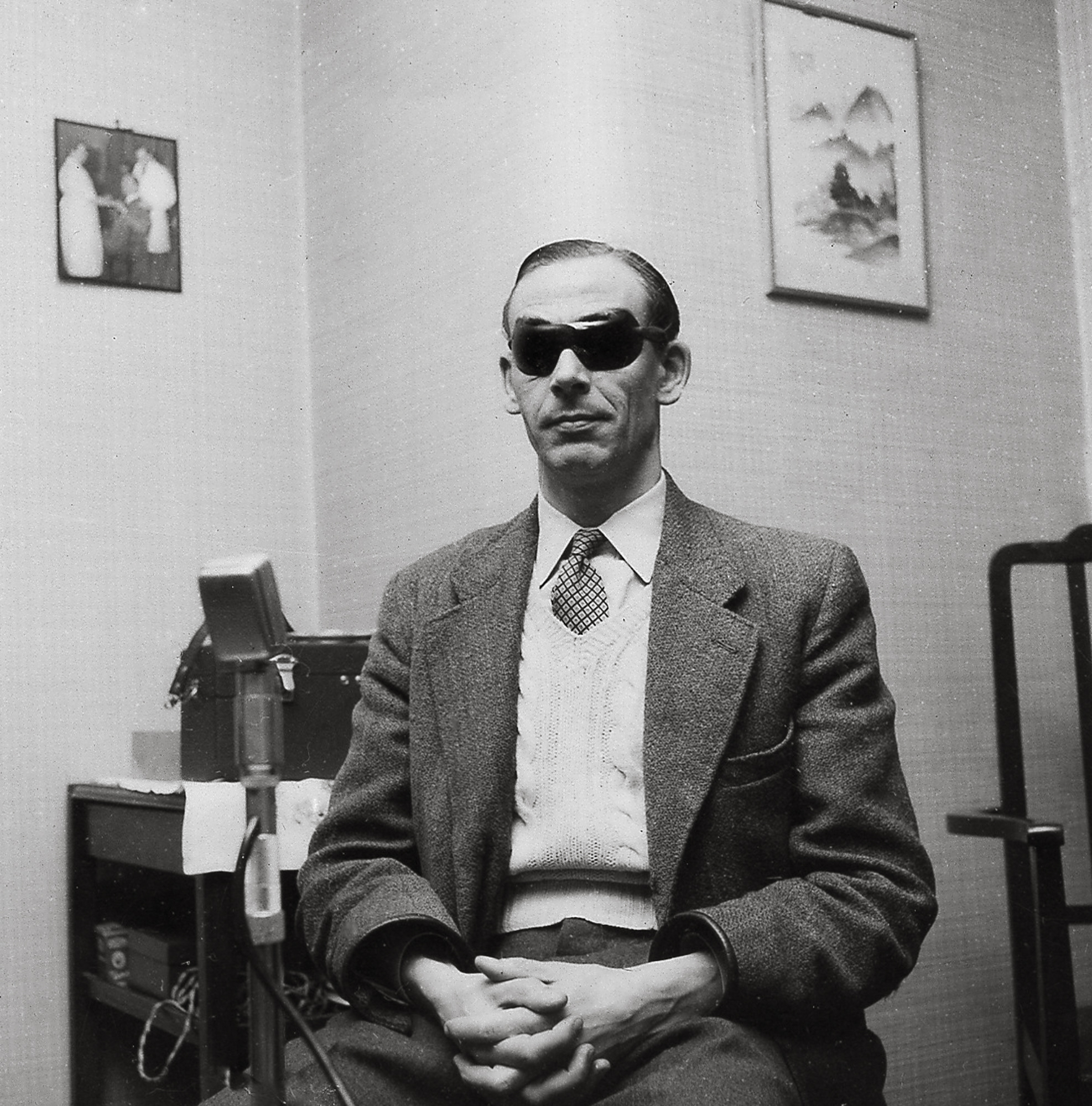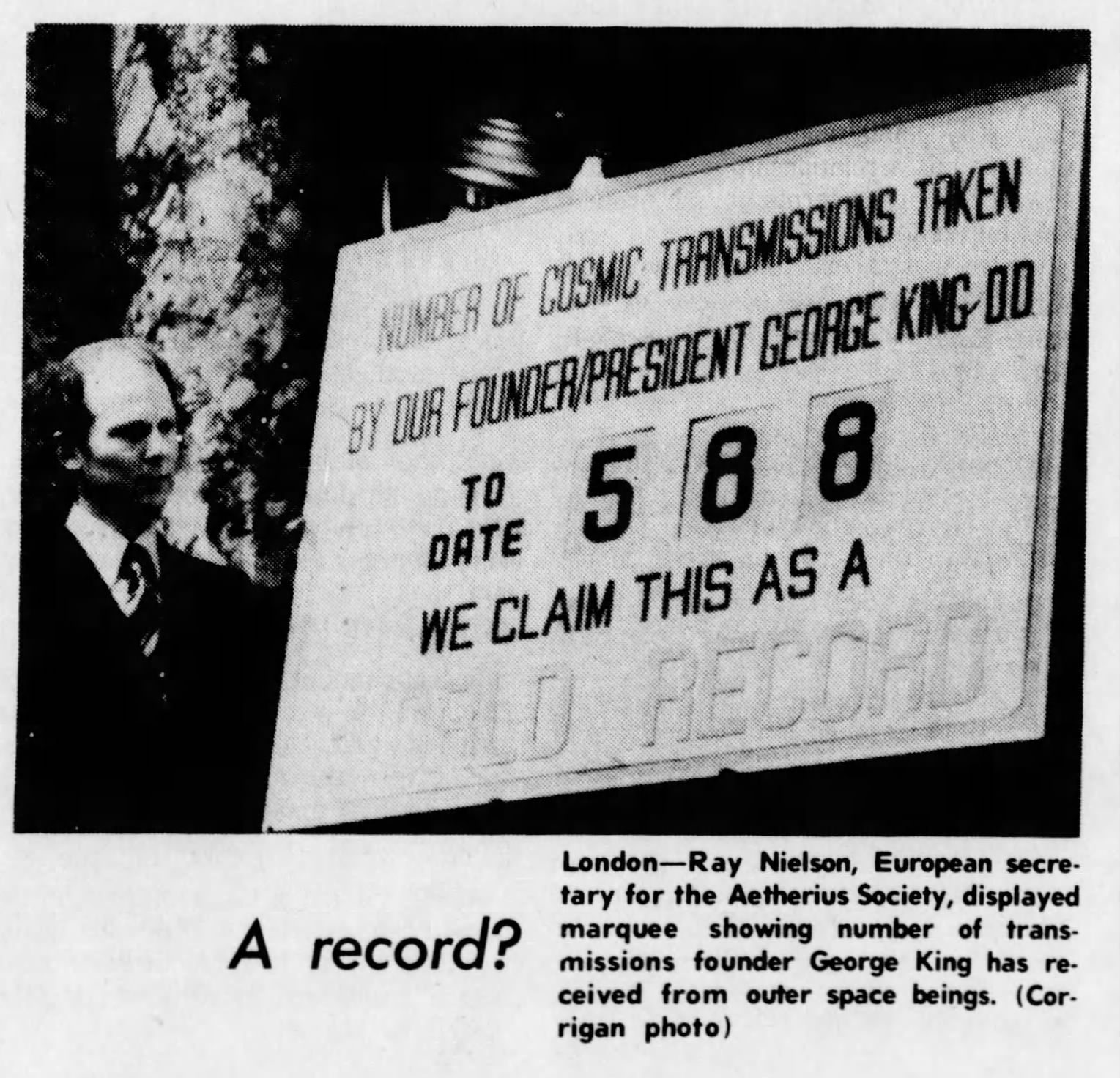 Another Theosophical principle King seems to have embraced is Blavatsky's notion of a "higher science" using technology  to manipulate subtle, spiritual energies (something present in her descriptions of Atlantis and Lemuria).  In King's case, this concept lies behind his invention of "prayer batteries" used to capture and then deploy where needed the spiritual energies emitted during group prayers conducted by the Society.
King also takes the Theosophical myth of Atlantis and goes it one better.  Rather than a continent being destroyed through human evil, a whole planet by the name of Maldek, he says, was destroyed in a similar manner eons before man was present on earth. The actual asteroid belt between Mars and Jupiter he regards as Maldek's ruined remains.
We close with some considerations regarding the Pentagon's release of reports of "unexplained aerial phenomena" this spring.  Included is a clip from the 1960 song "When You See Those Flying Saucers"  by The Buchanan Brothers.