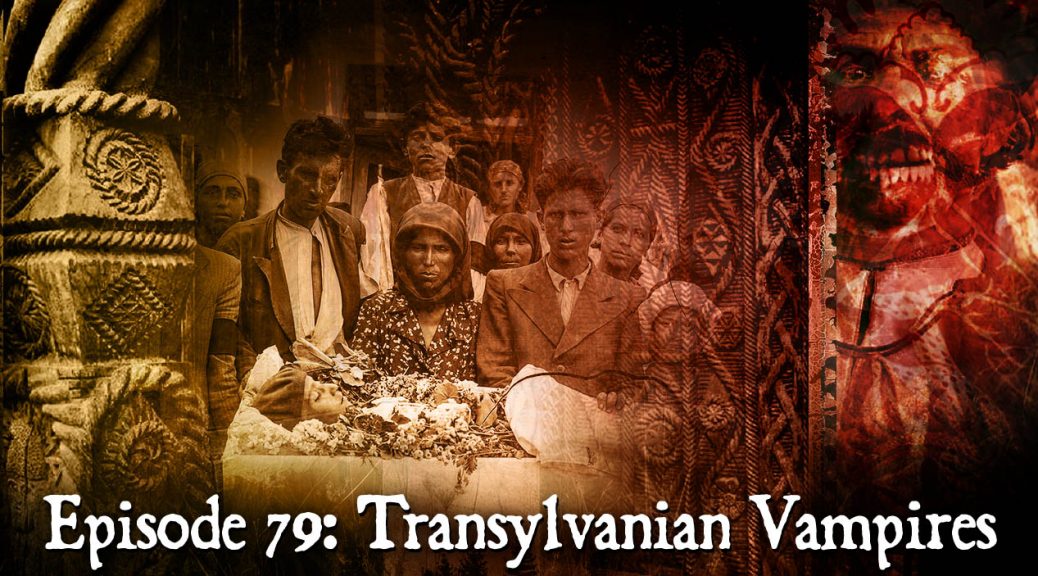 Podcast: Play in new window | Download (Duration: 51:29 — 58.9MB)
Subscribe: Apple Podcasts | Google Podcasts | Spotify | Android | Stitcher | Podchaser | Email | RSS | More
Transylvania's vampire lore inspired the setting of Bram Stoker's Dracula, if not the character of the Count, and encompasses not only undead monsters, but living beings akin to witches.  (The show is introduced with an audio snippet from Maria Tănase, premiere interpreter of Romanian folk song.)
Mrs. Karswell begins the show, reading a passage Stoker wrote for Jonathan's Harker's Transylvania travel journal kand its source in an 1855 essay by Emily Gerard, "Transylvania Superstitions."  Originally from Scotland, Gerard developing an interest in the local folklore while living abroad and expand her essay in the 1888 book, The Land Beyond the Forest.  She seems to have derived a fair amount of  her vampire lore from a German scholar, Wilhelm von Schmidt, who in 1865 article contributed an article on the subject to the Austrian Review.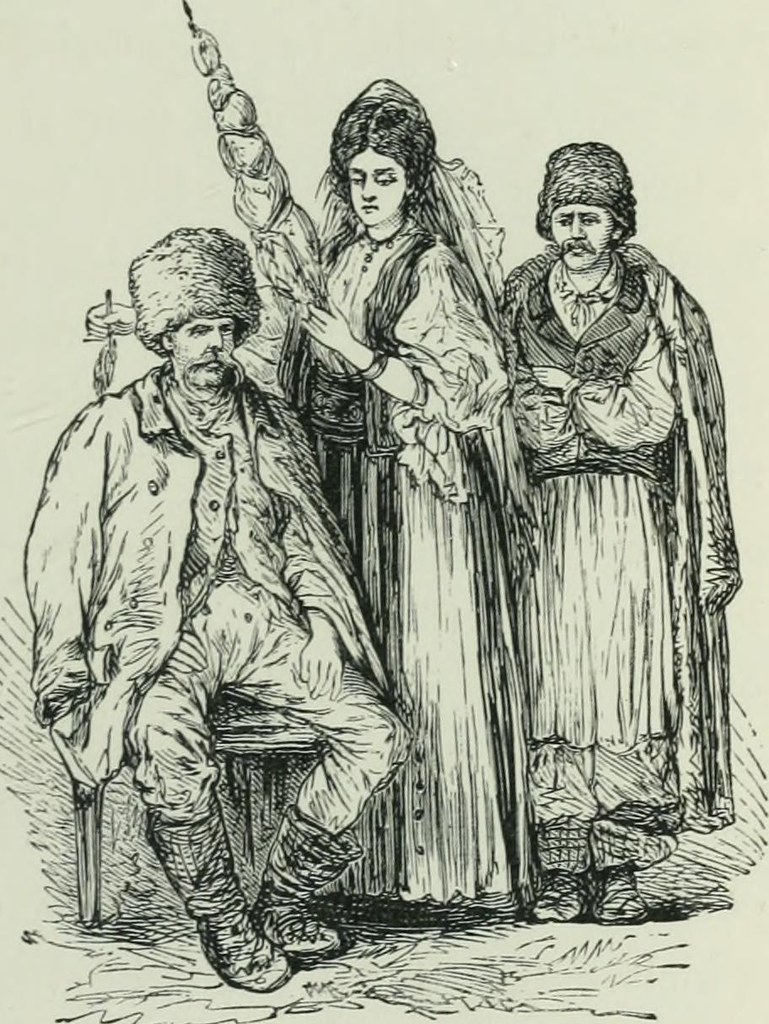 While much of Gerard and von Schmidt's information seems well sourced, the nomenclature used for vampires is incorrect. The word "nosferatu" put forward by the two folklorists and repeated by Stoker in his novel as the common Transylvanian word for "vampire" is not actually a Romanian word — but we sort out the confusion.
In Romanian, there are two words for vampiric beings, which Gerard subsumed under "nosferatu." They are moroi and strigoi (male forms, plural moroii, strigoii). Strigoi seems to be a more expansive category and is discussed more in the folklore, but both share many traits including behaviors, preventatives, and modes of destruction. Moroii and strigoii tend to blur together along with two other entities, vârcolaci, and pricolici, which might be closer to our concept of the werewolf (something for a later show).
Before diving into the details on these creatures, I provide a note on two sources used for the episode, chose as they seem better grounded than Gerard's in Romanian language and culture.  The first is by Agnes Murgoci, a British zoologist, whose marriage brought her to Romania and into contact with Tudor Pamfile, a well known native-born folklorist, whose tales of vampires Murgoci translates in the source article: "The Vampire in Roumania," published in the journal Folklore in 1926.  The other source is a Romanian language book from 1907: Folk Medicine, by Gr. Grigoriu-Rigo, in which I found a large and unexpected trove of regional vampire lore.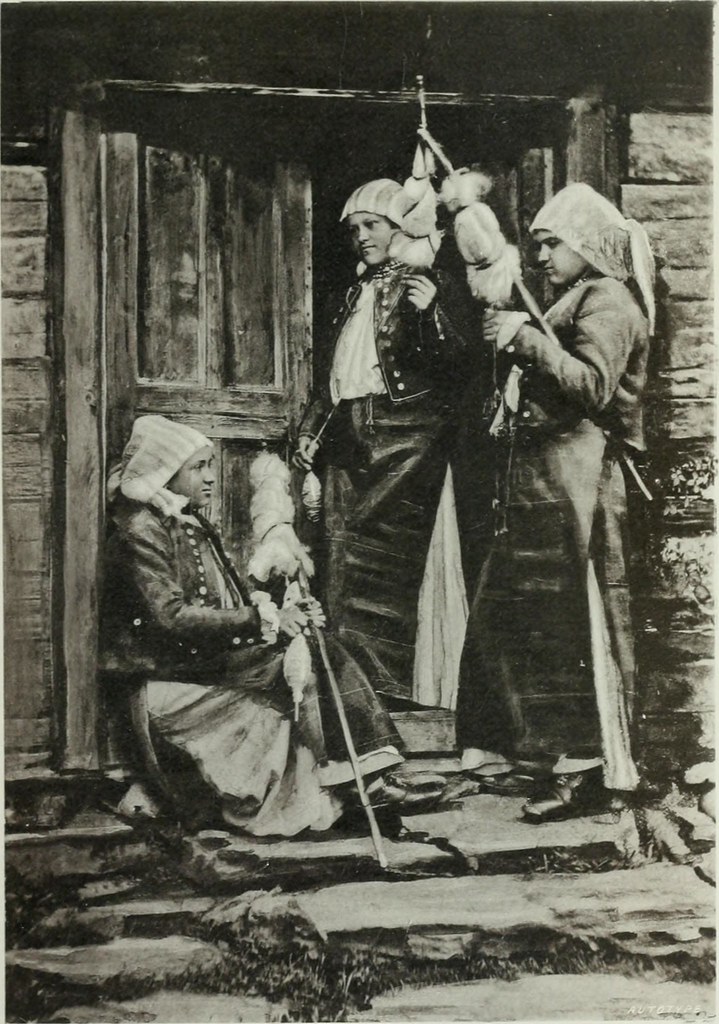 While living an evil life makes one more likely to become a strigoi or moroi, through no fault of their own, an individual who does not receive proper burial rites, will live on to destroy those who failed to fulfill their funereal duties — namely, his family and relations.  We have a look at some of the old burial custom, which includes and audio snippet of bocet, a form of traditional lamentation offered at funerals.
We then dig into the moroi and traits its shares with the strigoi: the tendency to attack family members, similar preventatives and modes of  destruction as well as shared methods detection of thevampire in its grave.
The strigoi in some ways is closer to the pop-culture vampire — unlike the moroi, it's sometime explicitly said to drink blood, and garlic is a primary prophylactic. Alongside its practice of destroying loved ones, we hear of some peculiar incidents in which the strigoi also engages with its family in more neutral or even helpful (if unwanted) ways.
We then have a look at living strigoii, that is, strigoii fated to become undead after burial but in life exhibiting supernatural abilities and evil inclinations. In many cases, these beings bear comparisons to witches. Possessing the evil eye and the ability to leave the sleeping body in another form (usually a small animal) are examples of this.
Some methods of preventing a living strigoi from rising from its grave are discussed as well as means of destroying these creatures. Techniques employed against the moroi, while simlar occasionally include additional techniques, such as application of tar or quicklime to the body.  Priests' blessings and spells by benevolent wise women can also be employed (and we hear an audio example of the latter).
The remainder of our show consists of vampire folk tales collected by Tudor Pamfile as provided via Murgoci's translations. The first pair of stories illustrate the resemblance between living strigoii and witches. These are followed by tales of male strigoii pursuing women vaguely prefiguring the pop-culture vampire Stoker birthed.
Customs of November 29, the "Night of the Strigoi" in Romania, are then described along with its folkloric significance and relationship to St. Andrew, followed by a clip from the 2009 British comedy, Strigoi.
Though no longer common in Transylvania, in rural regions toward Romania's Bulgarian border, belief in vampires is still part of life. We hear a bit of a Romanian news segment on a poltergeist-like vampire plaguing the largely Romani village of Sohatu followed by a 2004 case from the village Celaru, which made international news when the body of an alleged vampire was disinterred and its heart burned.
The
musical
closer to the show is by the horror host Zacherley.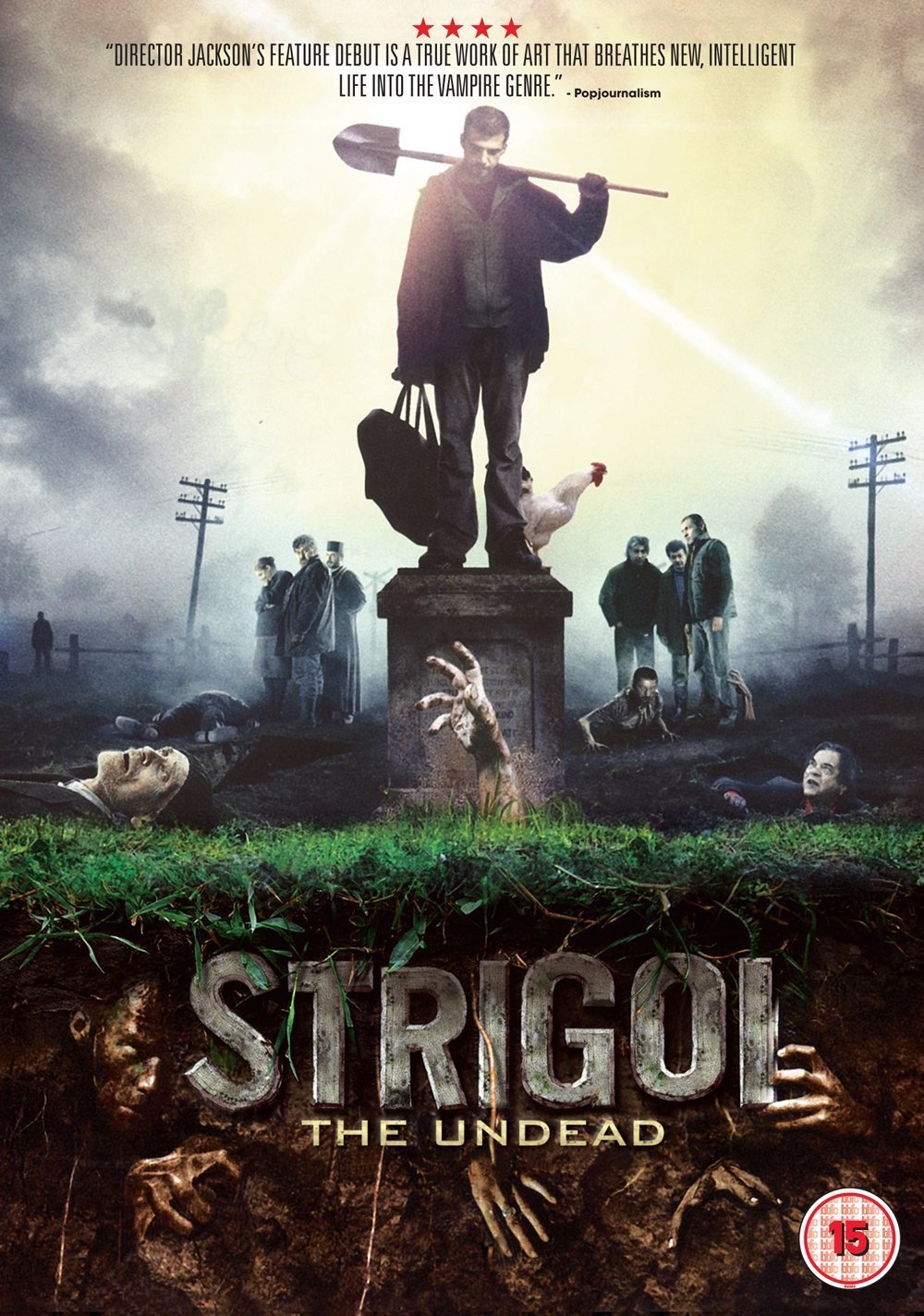 ,