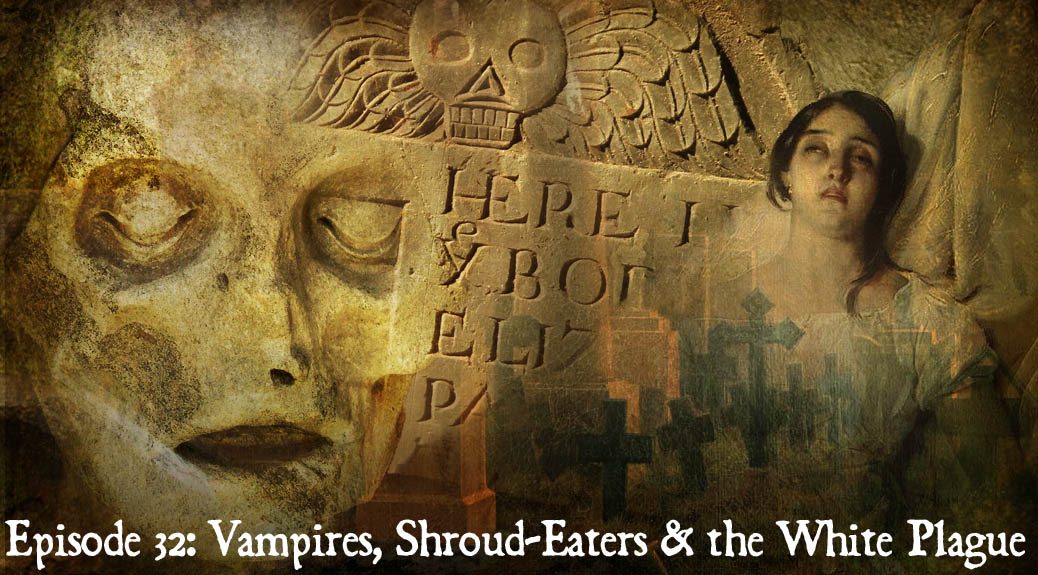 #32 Vampires, Shroud-Eaters, and the White Plague
Podcast: Play in new window | Download (Duration: 42:08 — 38.6MB)
Subscribe: Apple Podcasts | Google Podcasts | Spotify | Android | Stitcher | Podchaser | Email | RSS | More
This episode explores the connection between vampires and disease, beginning in 19th-century New England with a strange graveyard ritual involving the exhumation of the bodies of Mercy Brown and family members in 1892. The gruesomely ritualistic destruction of Mercy's body parts was spurred by a belief that those who succumbed to tuberculosis might live on in the grave and infest loved ones with the disease.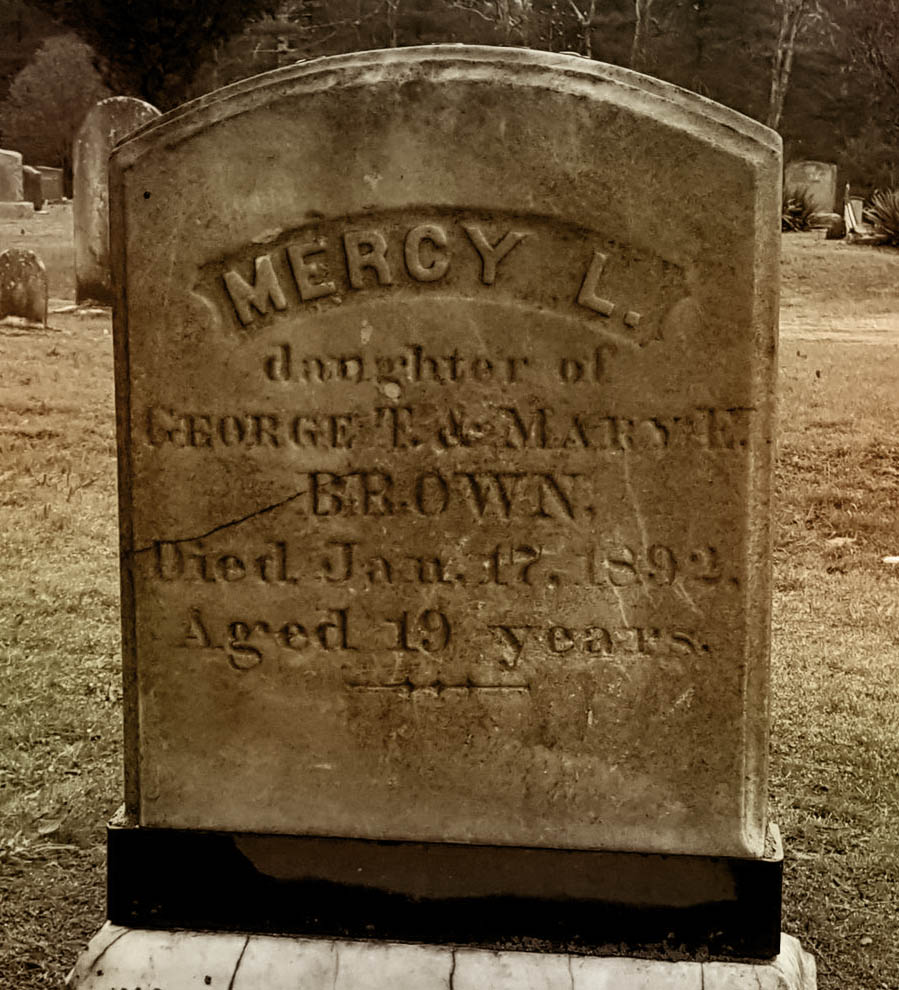 Mercy's case is the last and best known of cases like this beginning in the late 1700s and occurring throughout the area, particularly in Rhode Island, Connecticut, and Vermont.  Accounts of several more cases involving cursed vines growing from corpses and a shockingly macabre and bloody ritual occurring on an idyllic village green in the town of Woodstock, Vermont, are read by Mrs. Karswell. (We even hear a clip of a little tourism spot for Woodstock, though surely not in the context it was imagined when produced.)
The association of vampiric entities with times of plagues and epidemics came to New England from Europe, and might be compared to the German belief in the Nachzehrer, an undead creature known to appear in times of pestilence to spread disease. A defining attribute of the Nachzehrer is its tendency to feed upon its shroud and even its own body, a repast providing the creature the nourishment necessary to then rise and continue feasting on the living.  Another interesting term for the Nachzehrer deriving from the noises that it produced in its grave would be schmatzende Toten or "smacking dead."  We hear a number of accounts of such creatures from German/Latin texts dating to the 1400s, including the definitive work on the topic, the 1679 volume by theologian Philippus Rohr, called in Latin, "The Masticating Dead."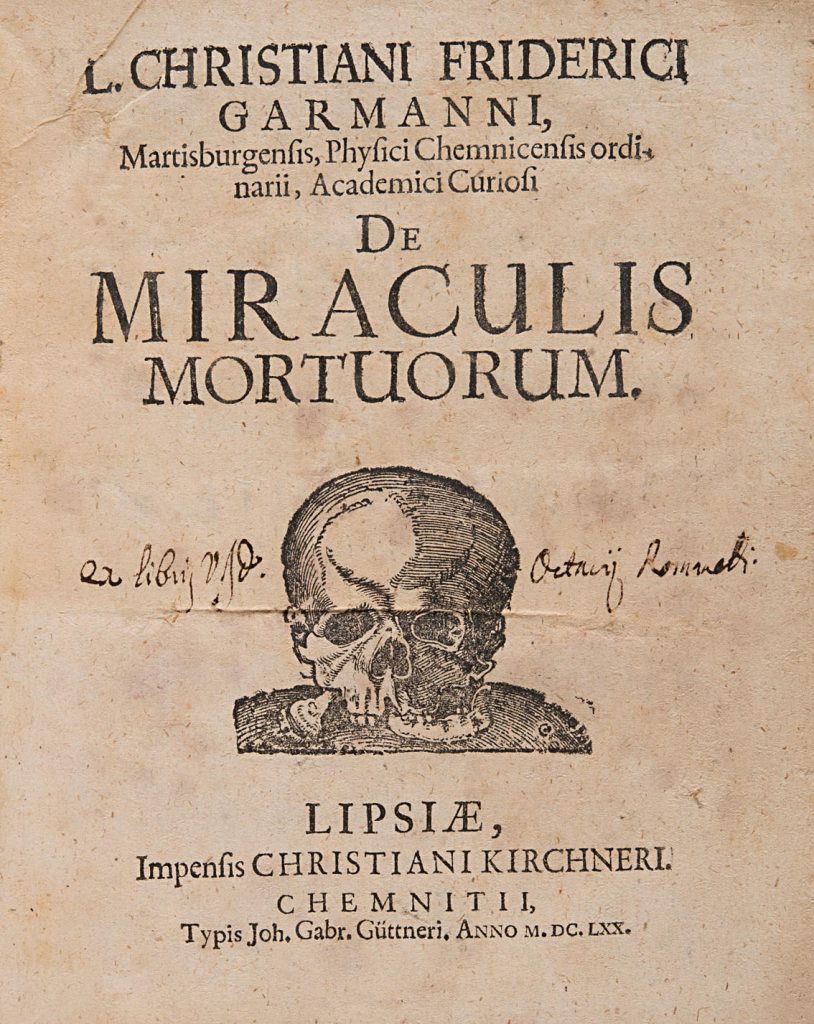 Moving even further back to the Middle Ages, we examine some stories of plague-spreading vampires from England, including a 12th-century account from William of Newburgh, which includes the grisly destruction of a corpse swollen with blood, and an account from 1135 by Geoffrey of Burton, featuring an evil spirit in the form of a crow arising from the monster's burning heart.  Both stories associate the vampire particularly with the spread of disease.
We also have a quick look at archeological evidence for the type of vampire rituals discussed — disordered graves identified  as "deviant burials," or "therapeutic burials" in which bodies believed to be undead may be mutilated, staked into the grave, or — in cases like those we are focusing on — have rocks or other objects stuffed into their mouths to stop the creature from feeding on its shroud, or worse, the blood or vitality of those above the earth.
Also discussed is the use of plague imagery in German versions of Bram Stoker's Dracula, Nosferatu, both Director F.W. Murnau 1922 version and Werner Herzog's 1979 remake.
Whether Bram Stoker may have been influenced by reports of the New England tuberculosis vampires of the 1800s is addressed, and we have a deeper look at how romantic 19th-century ideas about tuberculosis influenced not only his portrayal of vampirism, but the work of other literary artists, painters, and composers. Among the artists mentioned are Lord Byron, Alexander Dumas, Claude Monet, John Keats, and Edgar Allan Poe. We also hear some clips of musical deaths by tuberculosis from the operas La Traviata and La Boheme.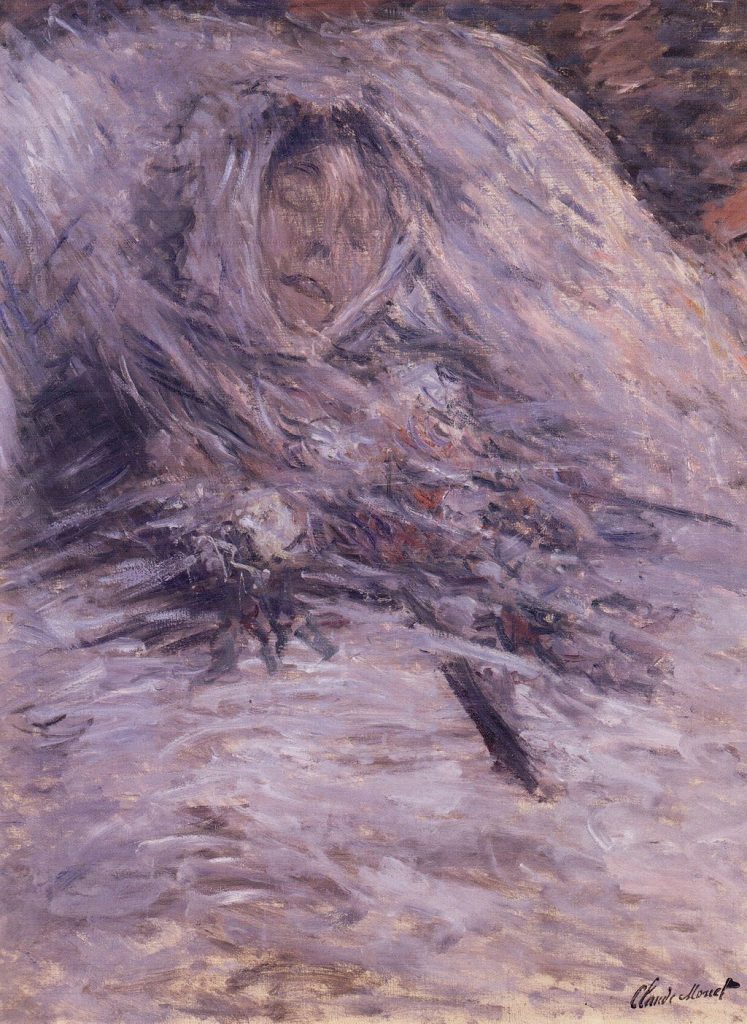 We conclude the show, as we began, with another musical composition played at graveside, and a story of heart removed and preserved in cognac, that of Frédéric Chopin, another victim of "the white plague."