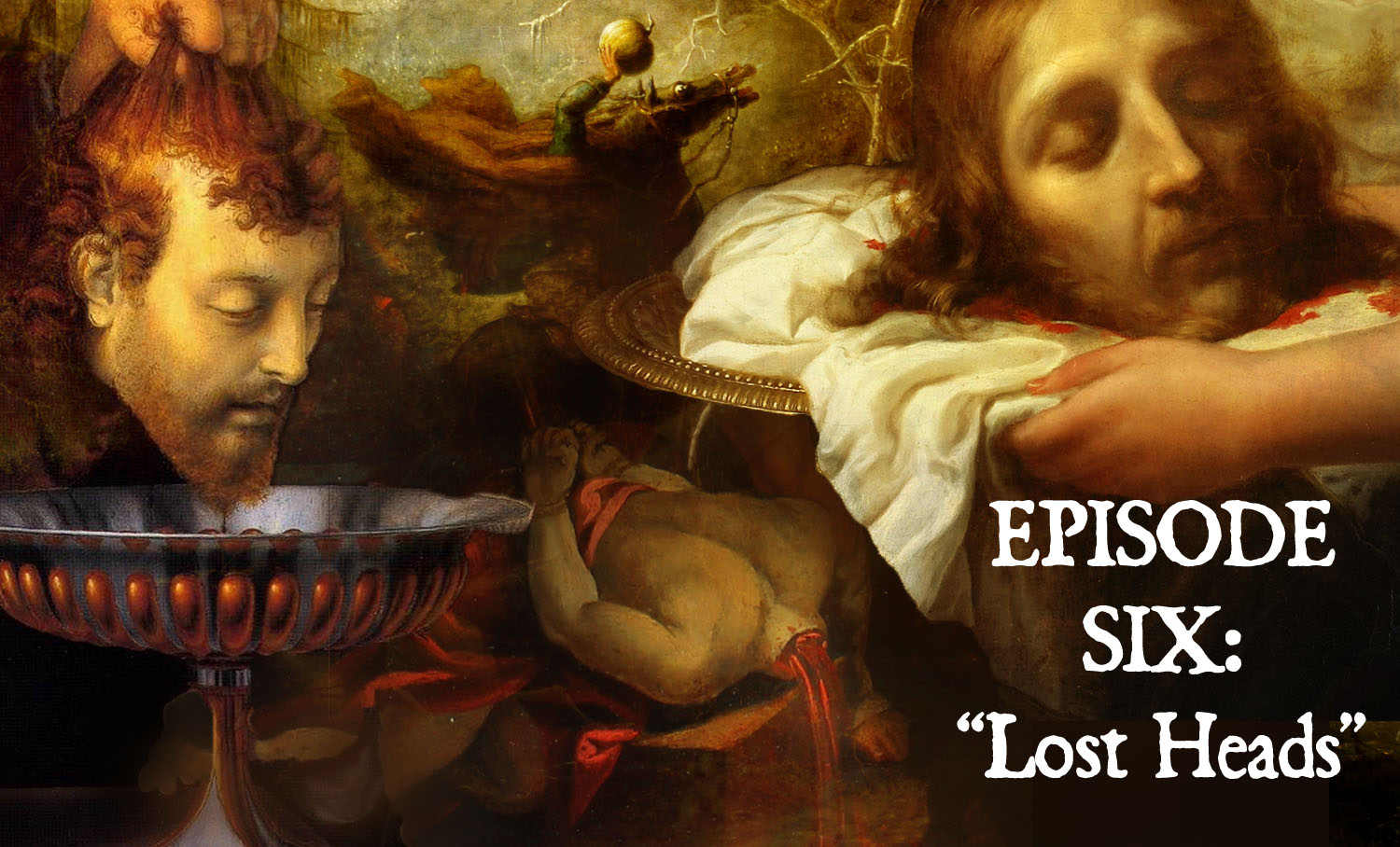 Podcast: Play in new window | Download (Duration: 41:22 — 75.7MB)
Subscribe: Apple Podcasts | Google Podcasts | Spotify | Android | Stitcher | Podchaser | Email | RSS | More
As June 24, the feast of St. John the Baptist approaches, the folklore of decapitation suggested itself as an appropriate theme for this episode.  We begin by way of an old English children's rhyme and game, "Oranges and Lemons" based on melody played by the bells of St. Clemens church in London.  The rhyme ends with the couplet:
Here comes a candle to light you to bed
And here comes a chopper to chop of your head
Chip chop chip chop the last man is dead
… which should explain our inclusion here.  We hear this melody (played by local bagpipers) during a procession in the 1973 folk-horror classic The Wicker Man.  In the film,the tune accompanies a mock beheading game that the director borrowed from a traditional sword dance, one particularly well preserved in the south Yorkshire town of Grenoside.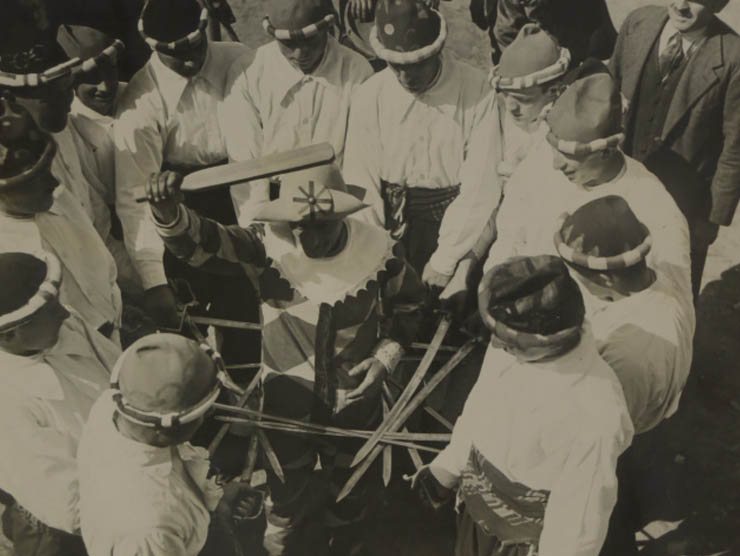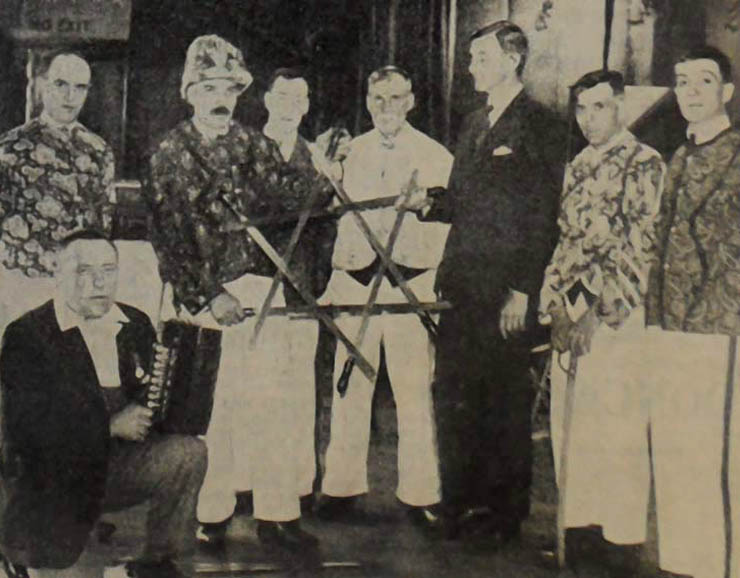 We then review the John the Baptist story, how Salome offers a very pleasing "Dance of the Seven Veils" to King Herod, receiving in gratitude for the performance, a reward of her choosing,  Thanks to Salome's mother, Herodias, the reward chosen is the head of John the Baptist's. We learn a bit more Herodias, and hear a delightful tale (or tales) of divine punishment she received as well as her late medieval association with the folklore of witchcraft.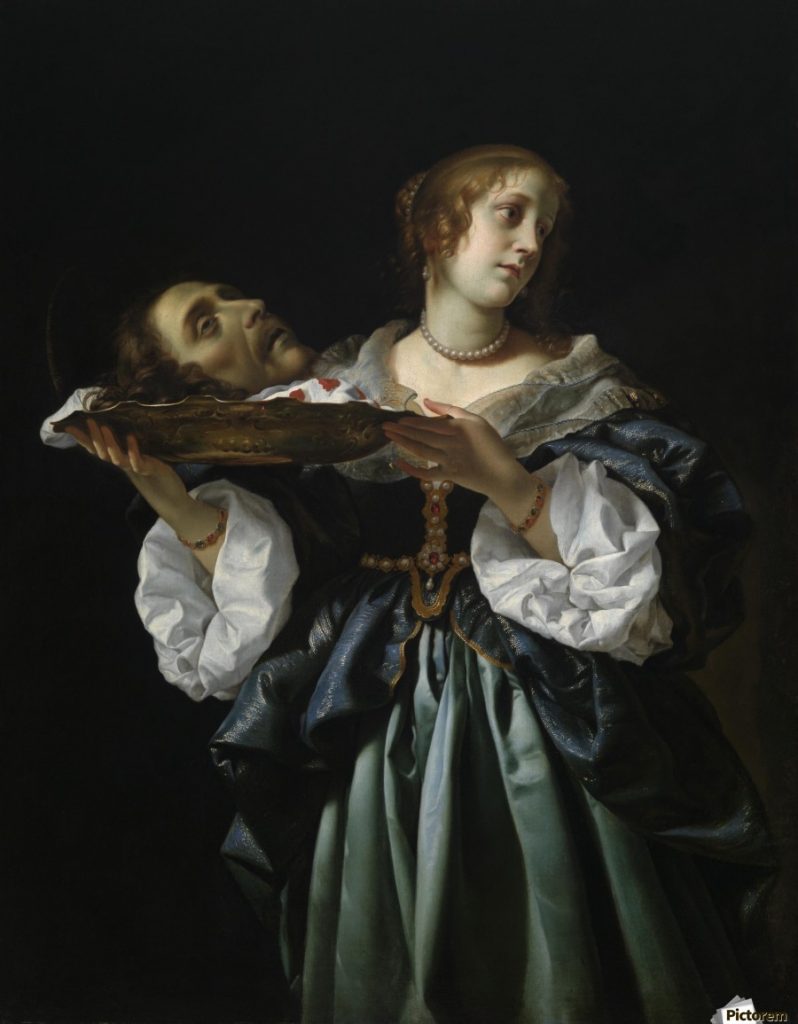 Next we move on the to the discussion of cephalaphores, or saints who suffer decapitation but stubbornly refuse to die, instead traipsing about holding their severed heads.  We discuss the cephalaphores St. Denis, St. Edmund (who's head was guarded by a remarkably tame wolf) and St. Winifred, better known for her holy well.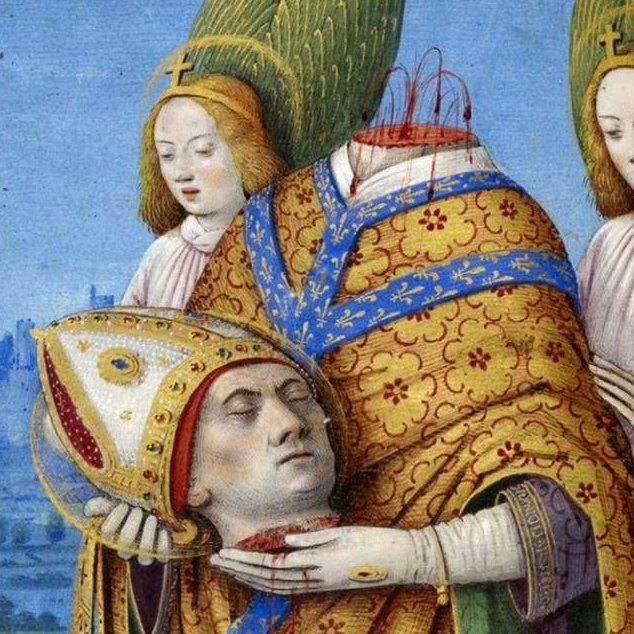 As it turns out, holy wells, which are particularly prominent in Wales, are also associated with severed human heads — more often than one might expect.  Some examples and a likely a explanation are offered, and we learn which holy well until recently afforded the visitor the opportunity to employ a saintly skull as a dipper.
Wouldn't you know it but the topic of magic wells and heads somehow brings us back to The Wicker Man as we learn about a connection between a song in the film and a fairly obscure Elizabethan drama rich in songs, spells, and fairy stories.
We then return to head-chopping games, and one suggested by a mysterious green stranger who appears at King Arthur's Christmas feast in the tale of Sir Gawain and the Green Knight.  Also mentioned is a cinematic treatment of the tale, 1984's Sword of the Valiant, featuring Sean Connery in an outlandish costume that almost gives his wardrobe in Zardoz a run for its money.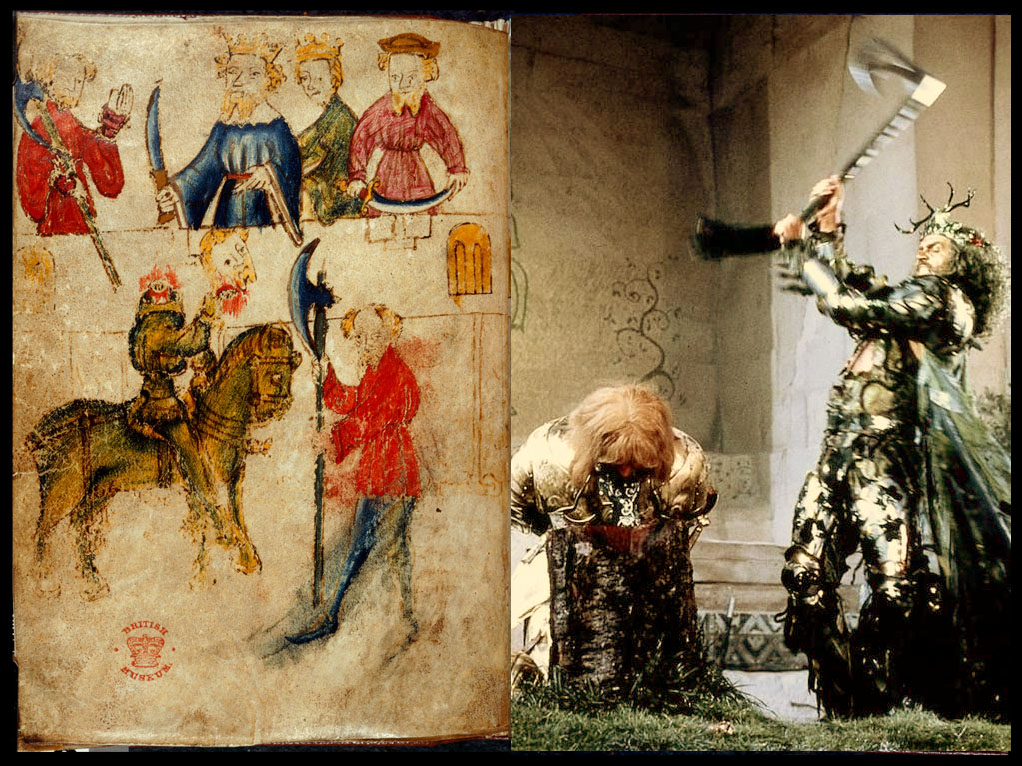 Even though it's already well known, it seemed wrong to omit Washington Irving's The Legend of Sleepy Hollow and its headless horseman. Wilkinson seemed particularly eager to discuss it, so we leave that to him (with more than a little help in the sound effects department.)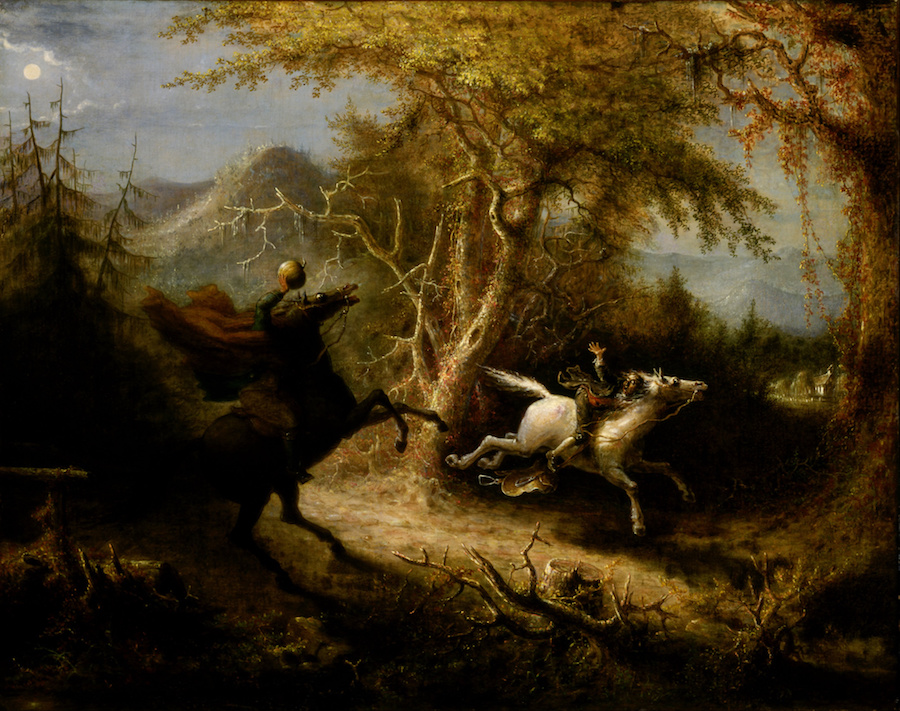 Scotland offers our next two stories, one which tells of a sort of headless horseman of the Highlands (and some fortune-telling butter) and the other of Mary Queen of Scots badly botched beheading.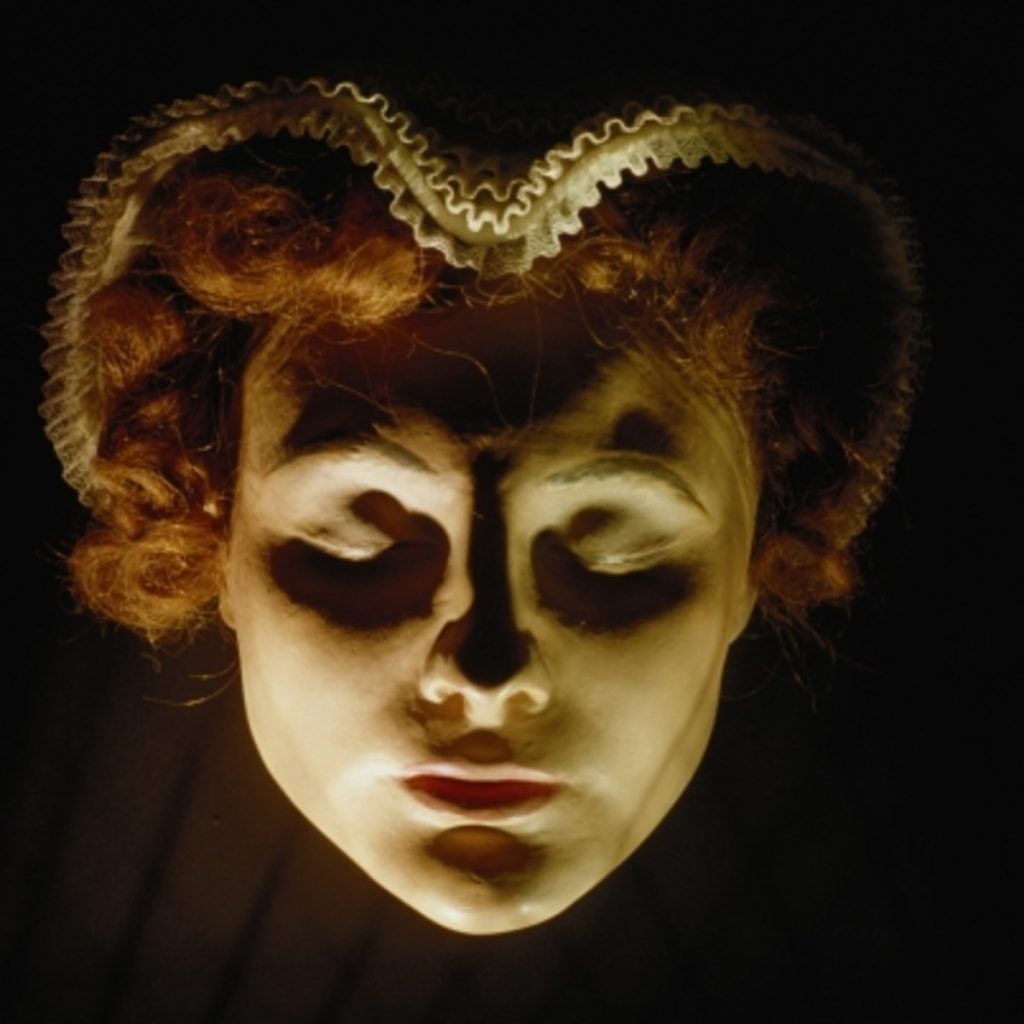 Then it's back to Wales for the story of Bran the Blessed, a mythological king, whose (not quite dead) head was quite the entertainer and ended up buried under the Tower of London once it shut up.  The execution of Anne Boleyn also gets a nod with macabre ditty from 1934 about her headless ghost.
If you find yourself horrified by the obsession with heads and head-chopping in these Celtic nations, you are not alone.  Classical writers also were appalled by decapitation fixations of the northern tribes. We hear some choice words on the subject, read by Wilkinson.  We also learn about a bizarre super-weapon employed by Celtic warriors — "brain balls" —  and how they figure into a story of a newly converted Celtic chieftain.
The Germanic tribes too had a loose head or two in their mythology.  Hear the story of Mimir, whose decapitated head Odin preserved and relied upon for counsel.
We close the show with some talk of magicians (an alchemist and a supposedly wicked pope) who created their own "brazen heads" intended to likewise offer advice or prognostication.