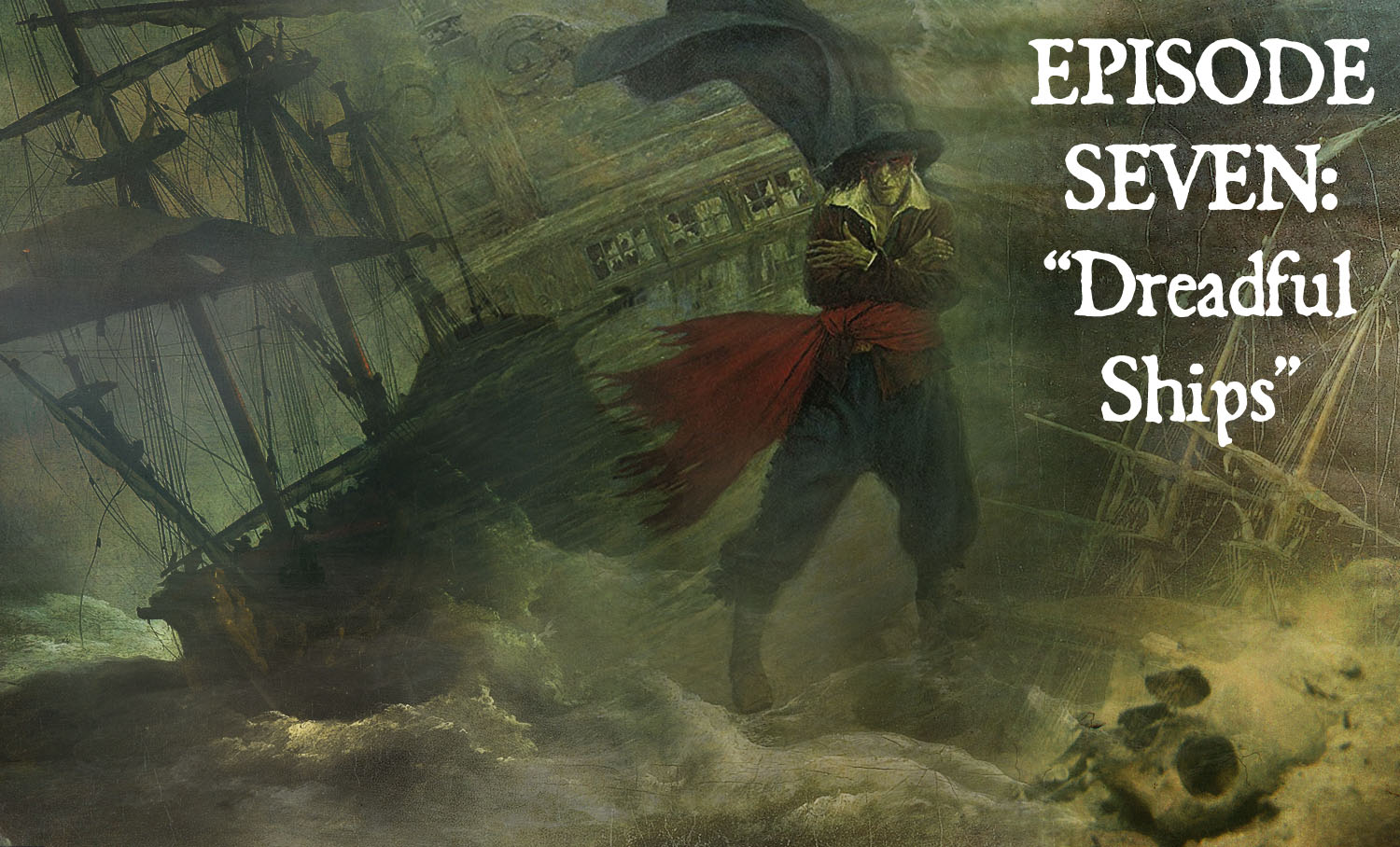 Episode 8: Dreadful Ships
Podcast: Play in new window | Download (Duration: 37:26 — 68.5MB)
Subscribe: Apple Podcasts | Google Podcasts | Spotify | Android | Stitcher | Podchaser | Email | RSS | More
On this episode of Bone and Sickle, we look at the folklore of ghost ships, undead sailors, some nautical elements in gothic literature, a song about a ship piloted by the Devil, and other horror stories of the sea.
We begin with a little reminiscing about our last show on the Pied Piper and a story by George G. Toudouze that I'd wanted to include but didn't have space for, "Three Skeleton Key," It features both a ghost ship and a horde of ravenous rats like those devouring the wicked Bishop Hatto in Episode 7.  Clips from a 1956 radio dramatization featuring Vincent Price are included.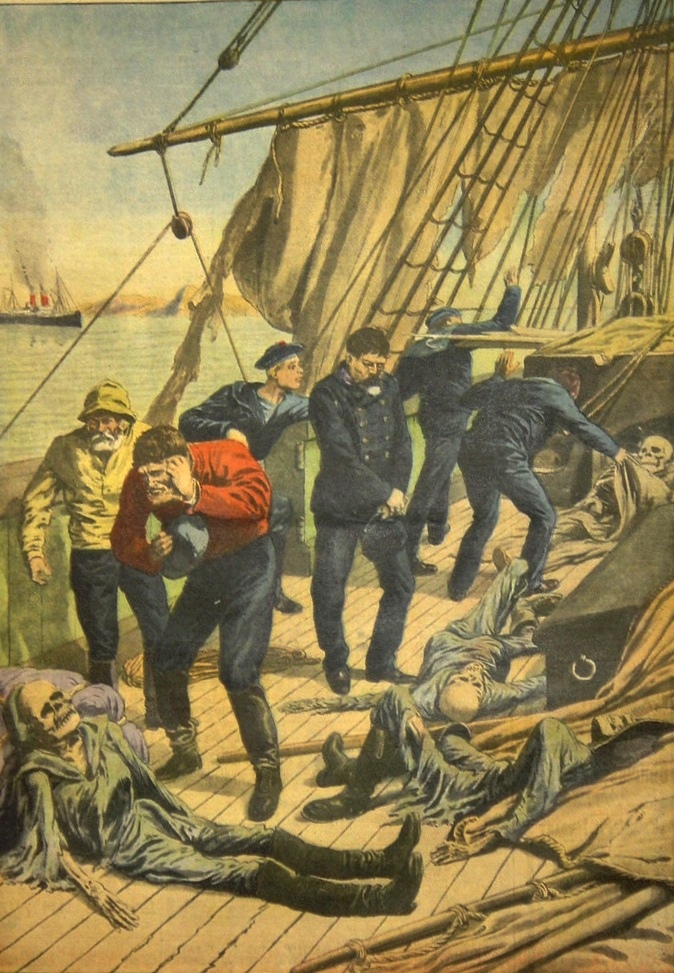 We then take a look at some notorious derelict ships from history, beginning with The Mary Celeste, which entered the popular imagination through a fictionalized account by Arthur Conan Doyle.  Ships adrift in the Arctic with frozen crews,  a ship cursed by malevolent spirits picked up in Zanzibar, and a ship discovered with its lifeless crew in a particularly grisly state are all discussed.
Edgar Allan Poe, in his only full-length novel, The Narrative of Arthur Gordon Pym of Nantucket, describes a ghost ship in ghastly detail in a passage dramatically interpreted by Wilkinson.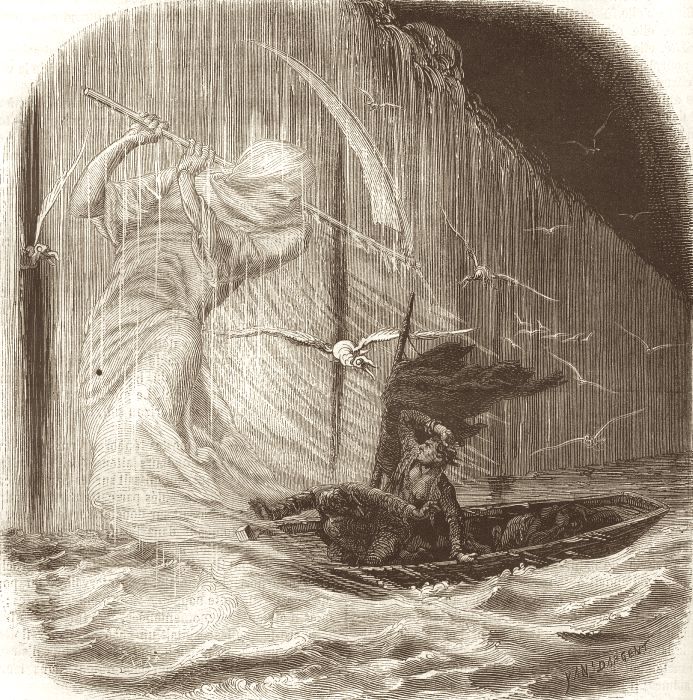 In between the Edgar Allen Poe passage and my introduction to the Flying Dutchman, you heard a snippet of David Coffin and friends singing the sea shanty "Roll the Old Chariot," which you can hear in its entirety here.
We then have a look at the lore of The Flying Dutchman, best known as the supernatural ship from the Pirates of the Caribbean films or the opera by Richard Wagner,  Wilkinson relates some eerie accounts of Dutchman sightings from surprisingly recent times.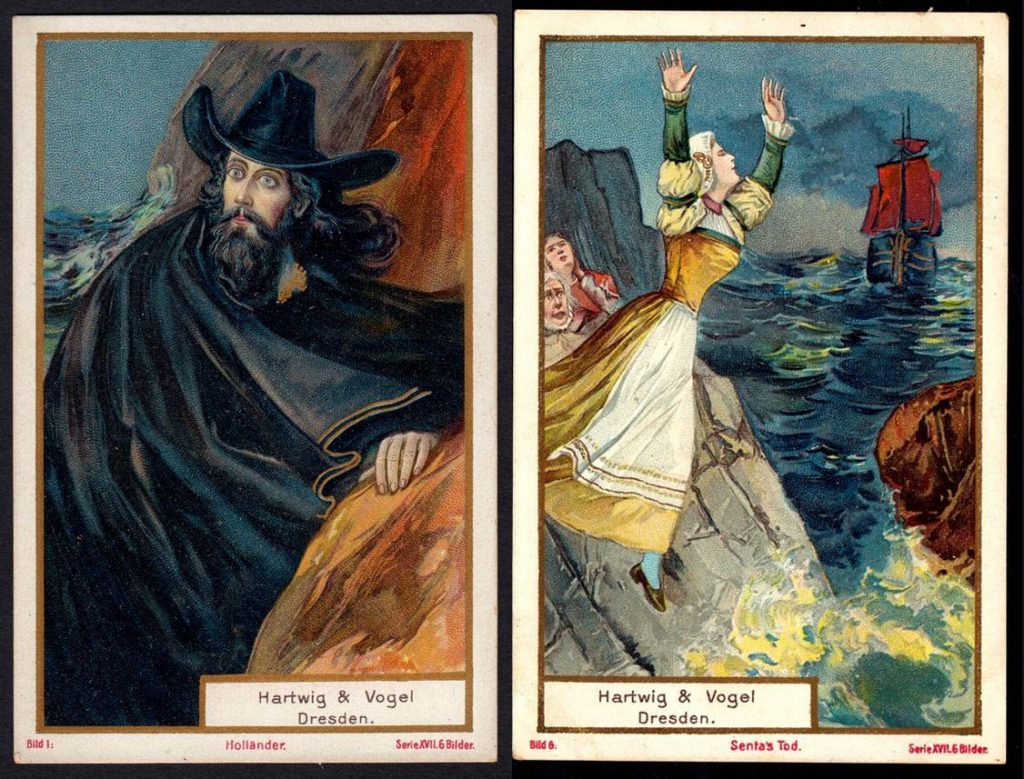 A favorite explanation for stories, in which ghost ship are said to luminesce, is the phenomenon of St. Elmo's fire, a weird electrical anomaly, which we find showing up everywhere from Melville's Moby Dick to the laboratory of Nikola Tesla.
Ghost ships are sometimes said to arrive as omens of death, or their appearance may recreate the tragic end of ship and crew.  These otherworldly aspects have been noted in mariners' accounts and served as the basis for a few poems, including a work by Longfellow, which we'll hear.  Along the way, we learn about the Klabautermann, a strange sea-going gnome said to haunt ships on the Baltic and North Seas.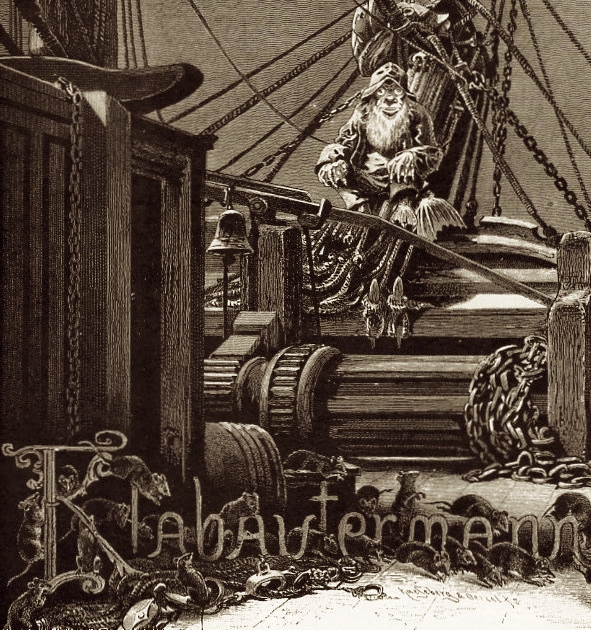 Next, it's a musical break featuring the 17th-century  folk ballad "House Carpenter" also sometimes called "The Daemon Lover."  This tale of demonic jealousy or the Devil's retribution on the high seas is hauntingly rendered by Appalachian singer Jean Ritchie, Scottish singer A.L Lloyd, and in an instrumental arrangement by Adrian McHenry, and we hear bits of all these versions.
Samuel Coleridge's epic poem "The Rime of the Ancient Mariner" has often drawn comparison to the Flying Dutchman legend.  We have a look at its undead sailors, ominous allegorical figures, and how its arctic setting may have influenced Mary Shelley's Frankenstein.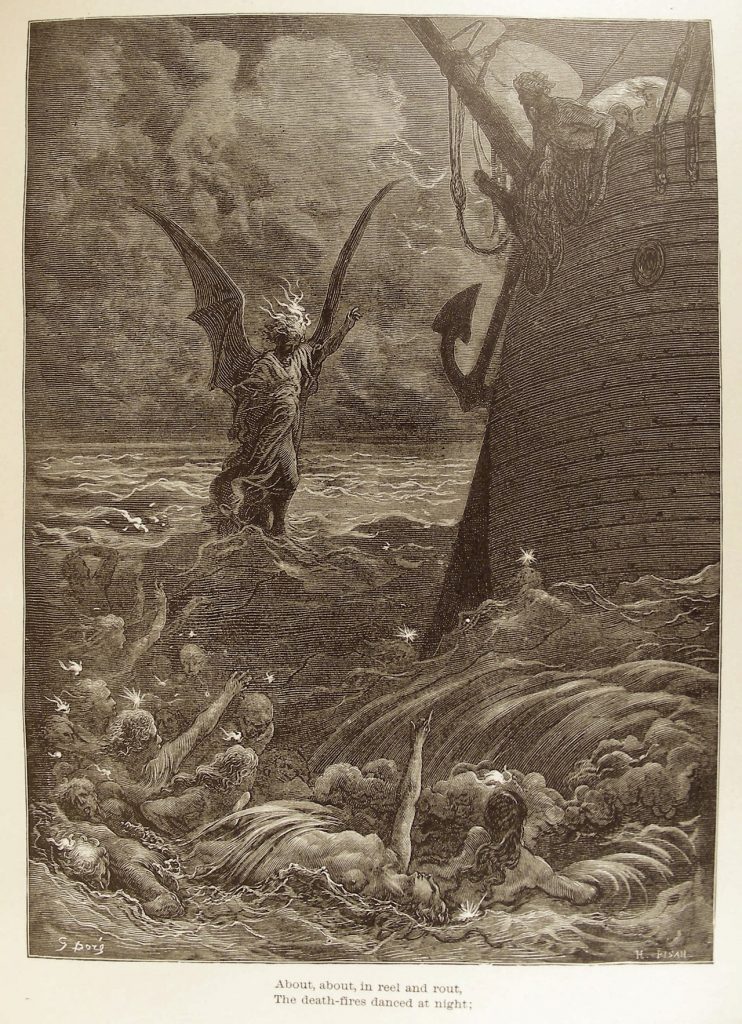 And who would've known, but it seems there's a peculiar link between Bram Stoker's Dracula and Richard Wagner's The Flying Dutchman.  I work it all out in the conclusion of the episode.