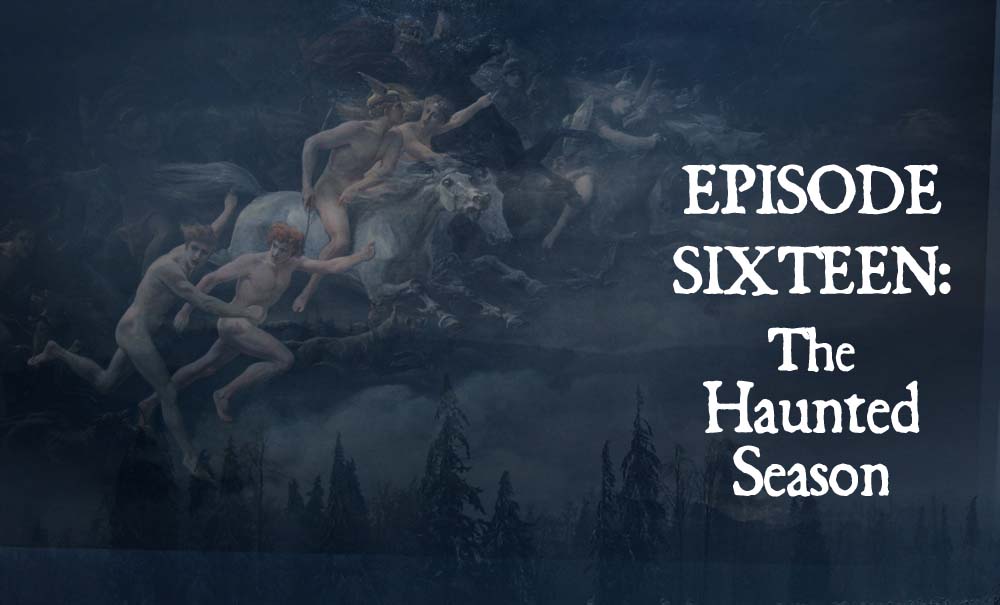 Podcast: Play in new window | Download (Duration: 37:27 — 51.4MB)
Subscribe: Apple Podcasts | Google Podcasts | Spotify | Android | Stitcher | Podchaser | Email | RSS | More
Historically, Christmastime in Central Europe was a season haunted by otherworldly spirits, werewolves, ghostly huntsmen, and wandering hordes of lost souls.  This is particularly the case in the Krampus' homeland of German-speaking Central Europe.
We open with a survey of the various frightful spirits said to be afoot this time of year.  Bavaria, particularly the Bavarian Forest turn out to be particularly rich in such things, menaced by everything from spirits of the forests (Schratzn) and marshes to entities said to reside in mills, and historic castles. Historical figures with unsavory reputations including the legendary cowherd Woidhaus-Mich, Chatelaine Maria Freiin of Castle Rammelsberg and the Bavarian outsider prophet Mühlhiasl of Apoig are said to return as evil spirits this time of year. We hear a brief clip from Werner Herzog's 1976 production, Heart of Glass, a lovely and peculiar treatment of Mühlhiasl's story.
Just as the Krampus appears as an evil counterpart to St. Nicholas on his feast day (and its eve), we encounter other frightful creatures from German culture said to represent similarly sinister incarnations of other saints celebrated in December. From the Upper Allgäu region of the Bavarian Alps, there are the moss-encrusted Bärbele ("Barbaras"), or sometimes "Wild Barbaras," and throughout Bavaria and Austria, St. Lucy was also inverted on her day (Dec. 13) as the "Luz," or "ugly Lucy," an entity particularly hungry for blood and ghastly punishments. We also meet "Bloody Thomas," a figure appearing on the eve or night of St. Thomas Day, December 21.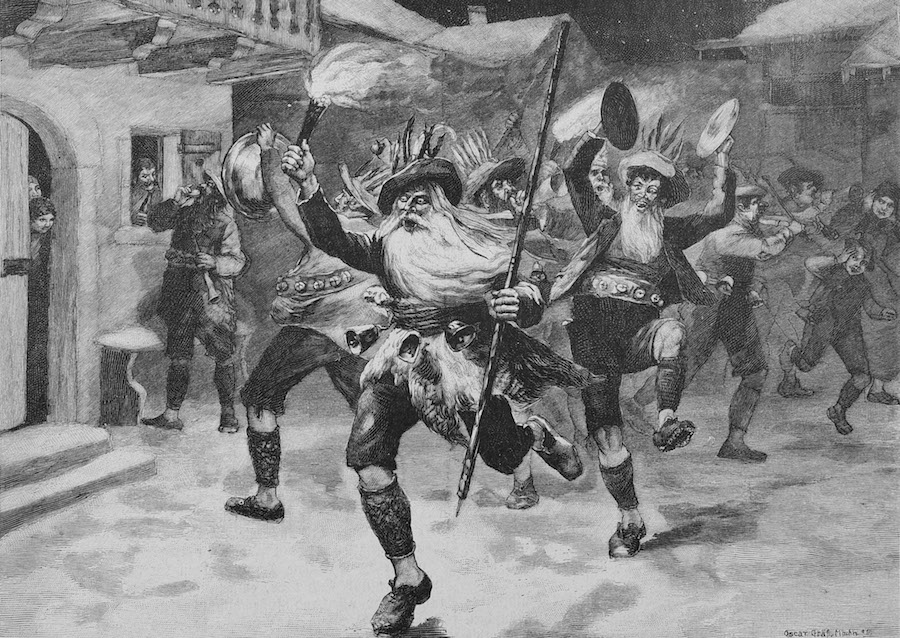 Next we consider a raft of superstitions associated with the Twelve Nights, or Rauhnächte, a name likely derived from the German word for "smoke" (Rauch) thanks to the use of incense during these nights to dispel evil influences.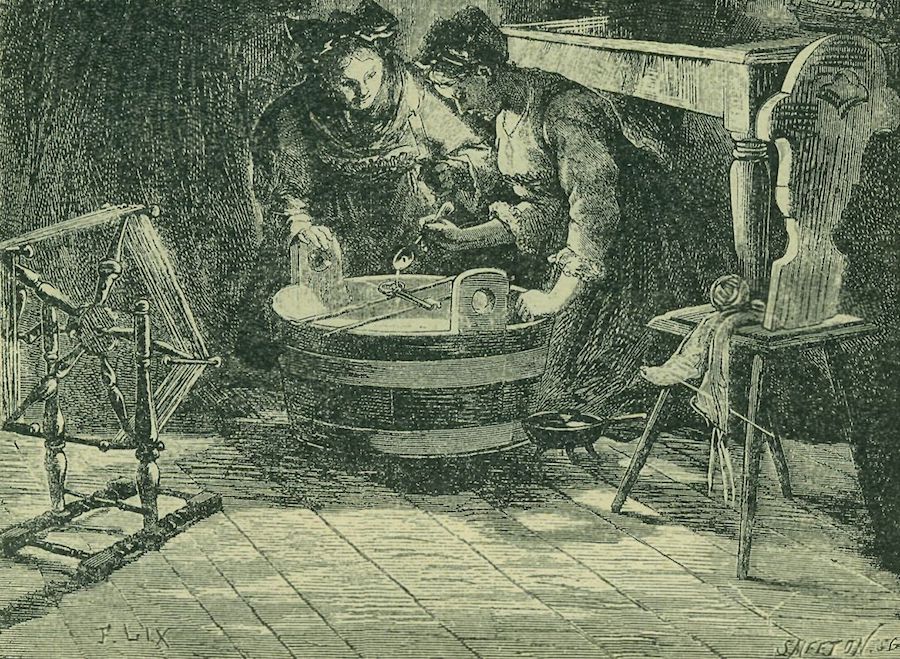 Of all the terrors unleashed during the nights around Christmas, the most widespread in German-speaking lands were those ghostly hordes in nocturnal processions, dead souls, solemnly walking, or wildly riding, the latter usually going under the name of "Wild Hunt" or "Furious Army." This mythologem is prevalent throughout Central Europe, Scandinavia, the British Isles, and even North America, where the spirits appear in cowboy legends, and made their way into the 1940s country-western ballad "(Ghost) Riders in the Sky."
Wilkinson reads for us some rather dramatic (and grisly) accounts of this form of apparition from the 16th century, and we hear a variety of accounts emphasizing the weird sounds that were said to accompany the Wild Hunt.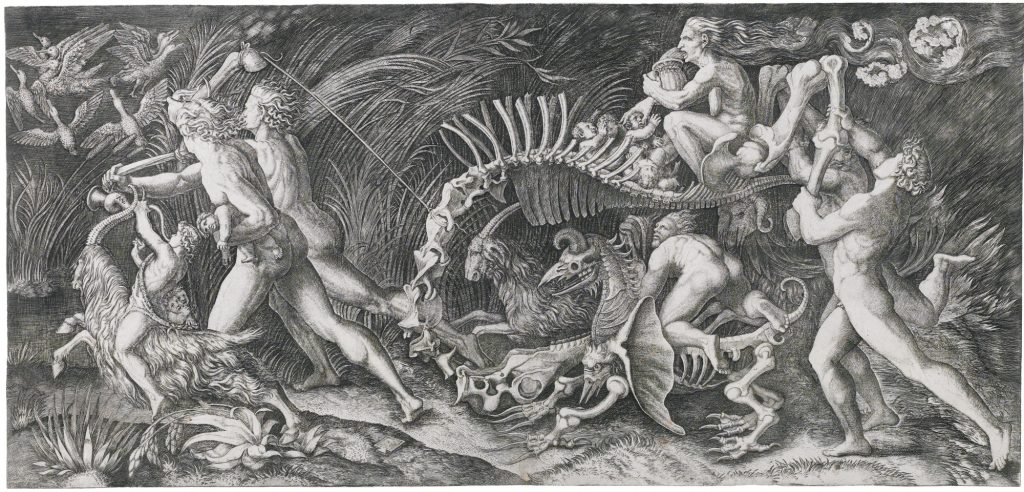 A number of figures were presented as the leader of the Wild Hunt, in particular the Germanic god, Odin, whose presence was associated with the superstition all the way into the 1800s as we hear from a newspaper account of the period.
We close the show with some folk tales recounting a similar phenomena in Austria and Switzerland, namely tales of the "Night Folk," or "Death Folk," nocturnal hordes whose appearance often heralded death or misfortunes.