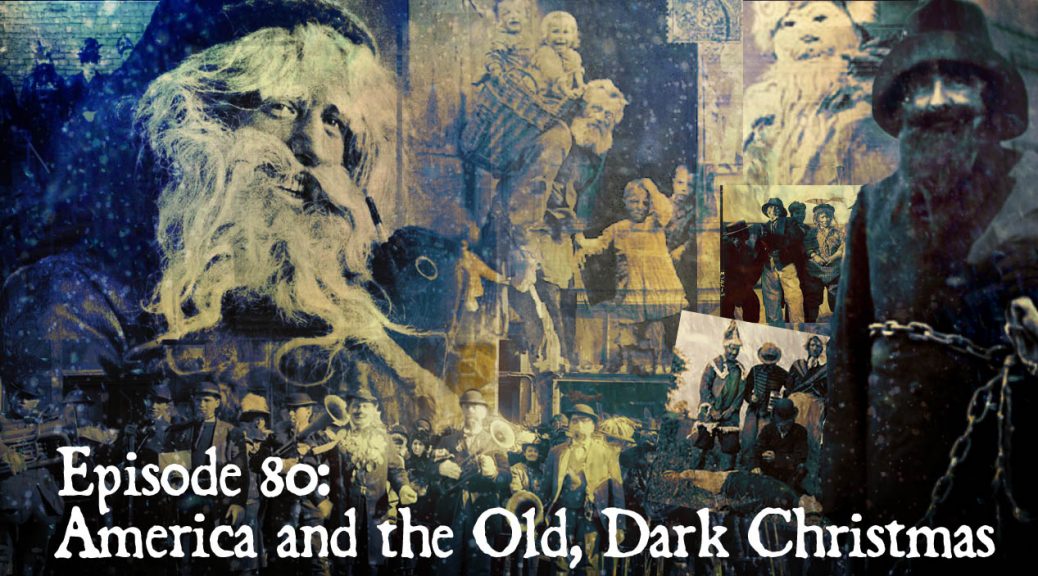 America and the Old, Dark Christmas
Podcast: Play in new window | Download (Duration: 41:10 — 47.1MB)
Subscribe: Apple Podcasts | Google Podcasts | Spotify | Android | Stitcher | Podchaser | Email | RSS | More
In earlier centuries, Americans partook in many of the same dark Christmas traditions that gave birth to Europe's Krampus.  This episode examines our untamed holiday history.
The most obvious example of this is the character of Belsnickel, (sometimes: Pelznickel, Belschnickle, Bells Nickel, etc.), who, like the Krampus, usually appeared on St. Nicholas Day, carrying a whip with which to threaten or strike naughty children. He was found particularly in German-settled areas of eastern Pennsylvania, but also in Appalachian West Virginia, Maryland, North Carolina, and Southern Indiana.
Belsnickel's costume could vary widely depending upon what was available to the performer, but usually involved a long coat, hat, and almost always false whiskers — all chosen primarily to cover the actor and make him difficult to recognize. For that same reason, his face would also often blackened with soot or covered by any sort of mask available.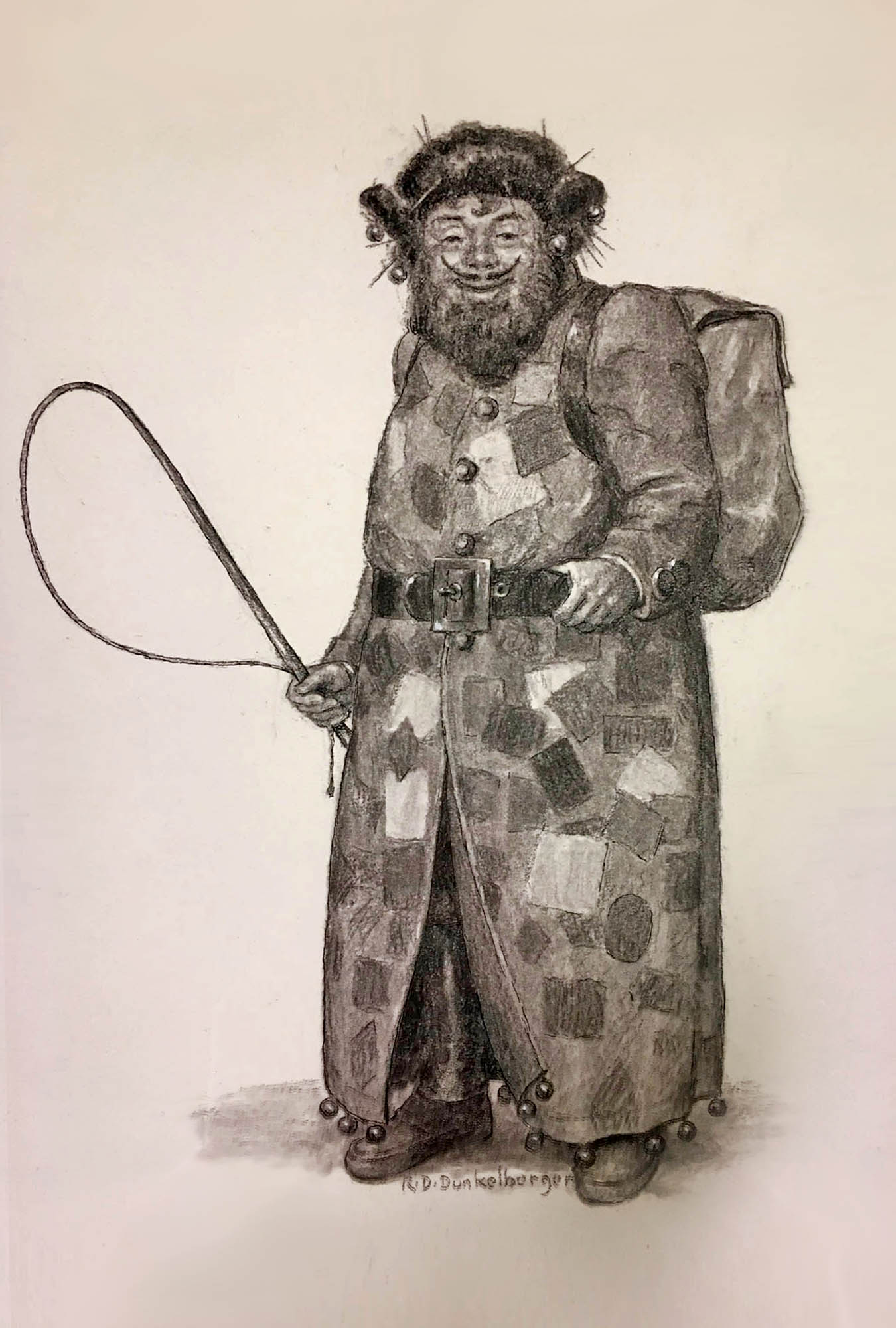 Belsnickel often wore a fur coat or hat, a coat trimmed with fur, or a fur-lined coat turned inside out (to create a weird effect and make the garment less recognizable). The choice of fur probably had less to do with some essential attribute of the character and more to do with the season itself. Nonetheless, the name "Belsnickel," which is a derivation of the German "Pelznickel," has often been incorrectly interpreted as "Fur Nicholas." In fact, the "Pelz" here derives from pelzen, meaning, "to beat."  Pelznickel (and Belsnickel) carried in his pocket or bag, small treats, which he would scatter over the ground. Naughty children trying to grab these would feel his whip.
Like Germany's Knecht Ruprecht or the Krampus of Alpine Austria and Bavaria, the whip was the Belsnickel's essential attribute. In fact, in the 1800s, Pelznickel/Belsnickel would probably not have been that different in appearance from the Krampus as the modern image we have of that creature was only standardized as such with advent of Krampus postcards and their imagery dreamed up by city-dwelling artists, along with growth of a competitive community of mask-carvers in the early 20th century.
The popularity of the Belsnickel tradition soon saw it spill over from its original December 5-6 celebration to all the days leading up to Christmas and later New Year.  As the tradition grew in popularity, Belsnickel was no longer represented as a solitary character but by groups of Belsnickels, whose behavior became increasingly rowdy and unwelcome. Rather than giving gifts or treats, these groups tended to ask for handouts from homes and businesses visited.  Mrs. Karswell reads for us a number of American newspaper accounts documenting this trend.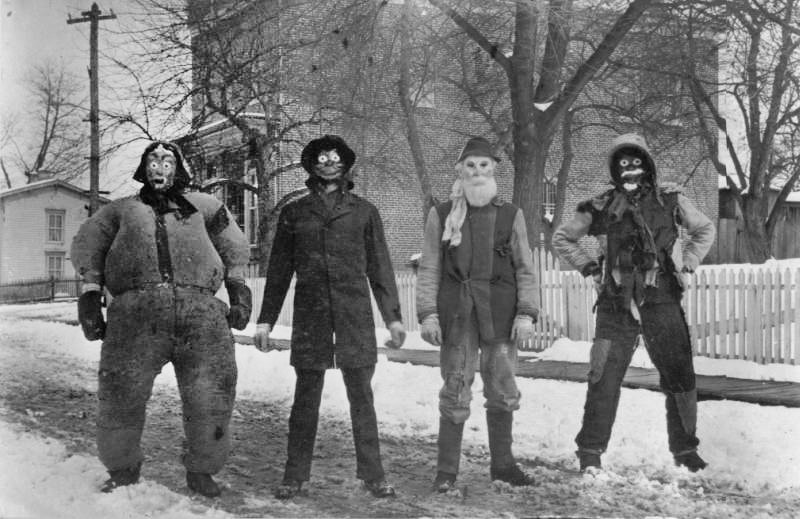 We also take a side-trip to South America, where the figure of Pelznickel arrived with German immigrants in the town of Guabiruba. Brazil. Unlike North America, where the Belsnickel had largely died out by the 1940s, Pelznickel events sponsored by the Sociedade dos Pelznickel continue to thrive – but with an interesting twist.  There, the Pelznickel wanders about outfitted  in moss and other tropical vegetation, accessorized with Krampus-like mask and horns.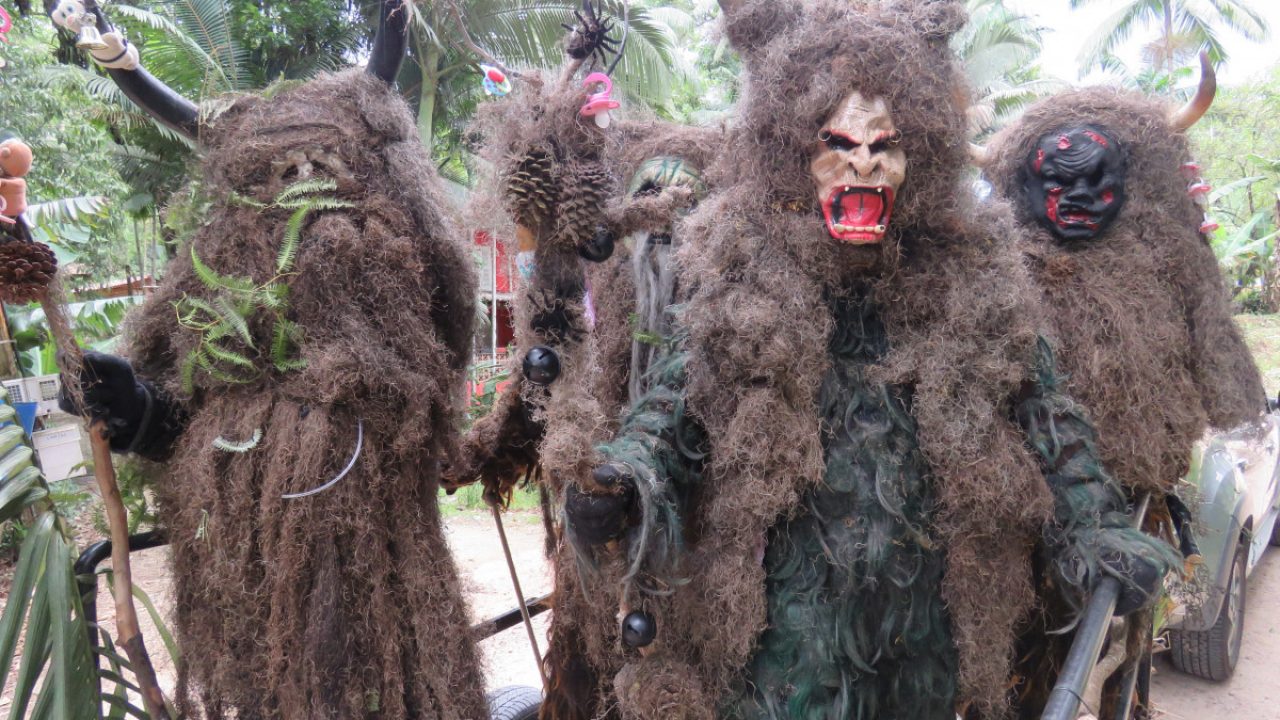 The Belsnickel gangs were not the only groups of costumed youth carousing or begging on American streets during the holiday.  Some of the earliest reports of this sort of thing come from Boston, where they were known as "Anticks" or "Fantasticals," a name also used elsewhere.  In Philadelphia, they might be called"Belsnickels" or simply "clowns" or "shooters" (thanks to the fact that these groups tended to carry noisemakers, including guns).  In New York, these bands of noisemakers, often equipped with actual musical instruments played discordantly, were known as Callithumpians, or Callithumpian bands.
In Philadelphia, the rowdy costumed traditions of immigrants from Great Britain and Scandinavian melded with those of the Germans and were eventually domesticated by civil authorities into a more manageable form, the annual Mummers' Parade.
In New York, no such solution was found, and Mrs. Karswell reads for us dramatic newspaper account  from 1828 describing holiday chaos in that city.
Eventually a remedy to New York's seasonal turmoil was suggested by John Pintard, founder of the New York Historical Society, whose love for the traditions of "Old Amsterdam" suggested Holland's patron Saint Nicholas as a distraction from the street carousing.  His re-creation of pious domestic rituals involving the saint would eventually displace holiday activity from the street to the home, and refocus festivities from rowdy unmarried men to children rewarded for good behavior.  Some peculiar twists and turns along the way are described.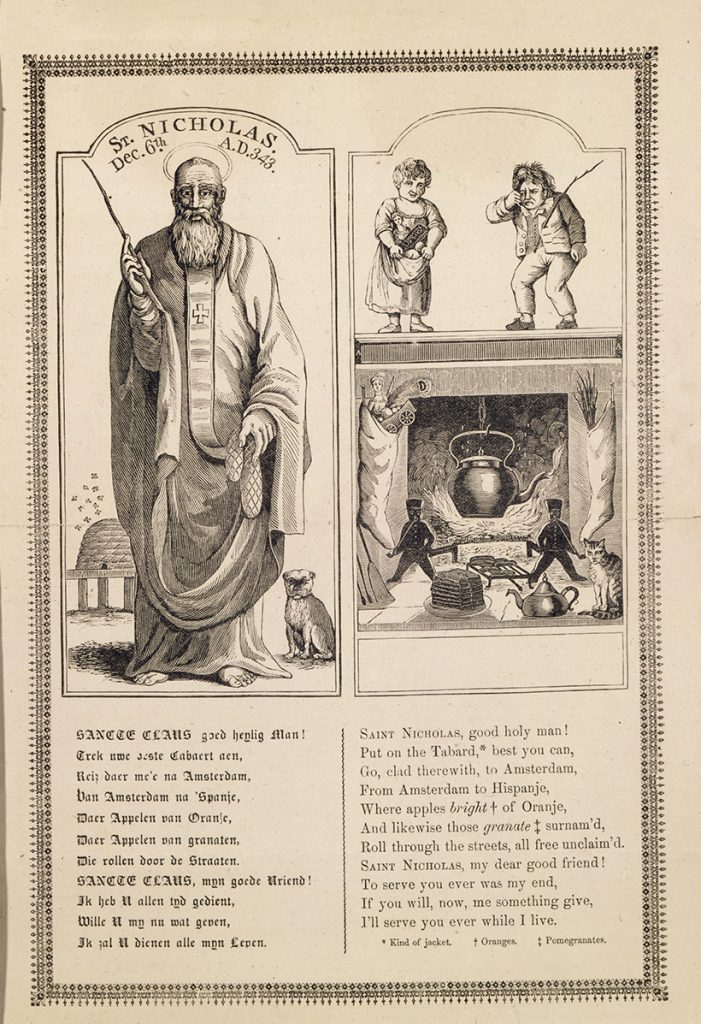 NOTE: This episode consists of material originally written for the book The Krampus and the Old, Dark Christmas, but excised due to page-count.  Mr. Ridenour's book, it should be noted, happens to make an outstanding gift for the holidays.