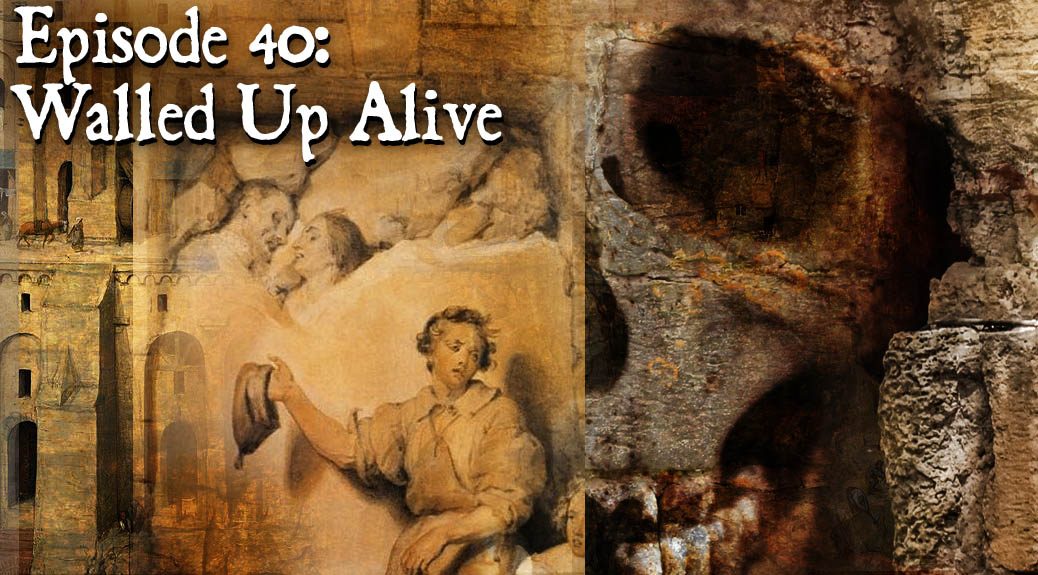 Podcast: Play in new window | Download (Duration: 43:26 — 49.7MB)
Subscribe: Apple Podcasts | Google Podcasts | Spotify | Android | Stitcher | Podchaser | Email | RSS | More
Walling up a living victim, or immurement, has been used both as a punishment and for darker, magical purposes. In this episode, we detangle the history from the folklore of this grisly act.
We begin with an instance of immurement from Edgar Allan Poe's 1846 story "The Cask of Amontillado" (including a clip from a dramatization in 1954 radio show, Hall of Fantasy) and also get a glimpse of director Roger Corman's freewheeling use of this element from Poe his 1962 anthology film, Tales of Terror, as well as 1961's The Pit and the Pendulum.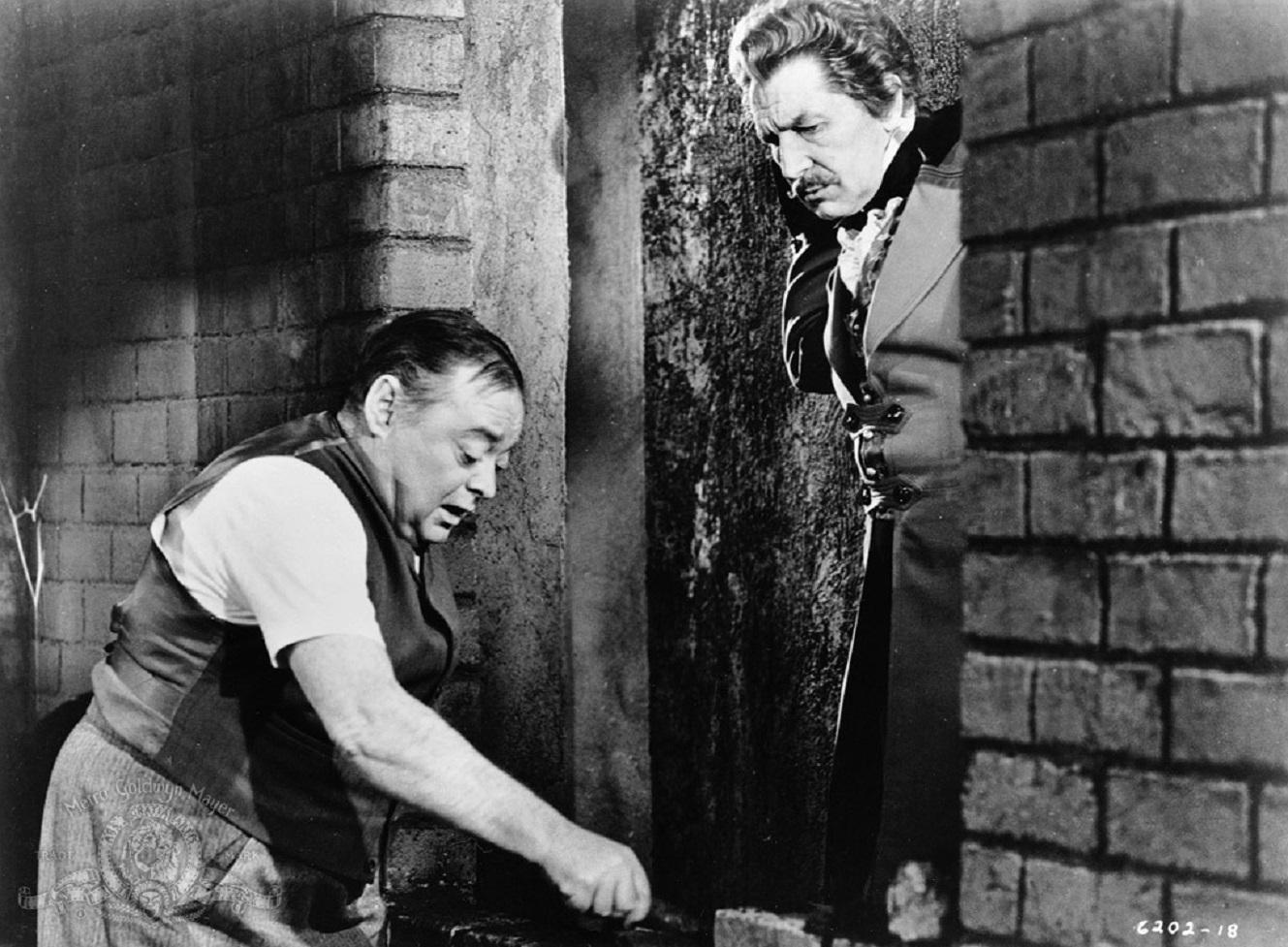 Poe's interest in immurement is typical of Gothic writers and their fascination with crypt-like spaces, often including the cells and catacombs within Catholic churches and monastic communities. Tales of immured nuns, abbots, and abbesses are particularly common, with the deed understood most typically as a punishment for unchastity but also occasionally for other outrageous deeds or teachings (including a case of dabbling in the black arts).  We have a look at some cases in which actual immured skeletons were said to have been discovered in religious communities and then consider the lore explaining their presence.  We also look at  ways in which writers like Sir Walter Scott and H. Rider Haggard blurred the line between historical and literary stories.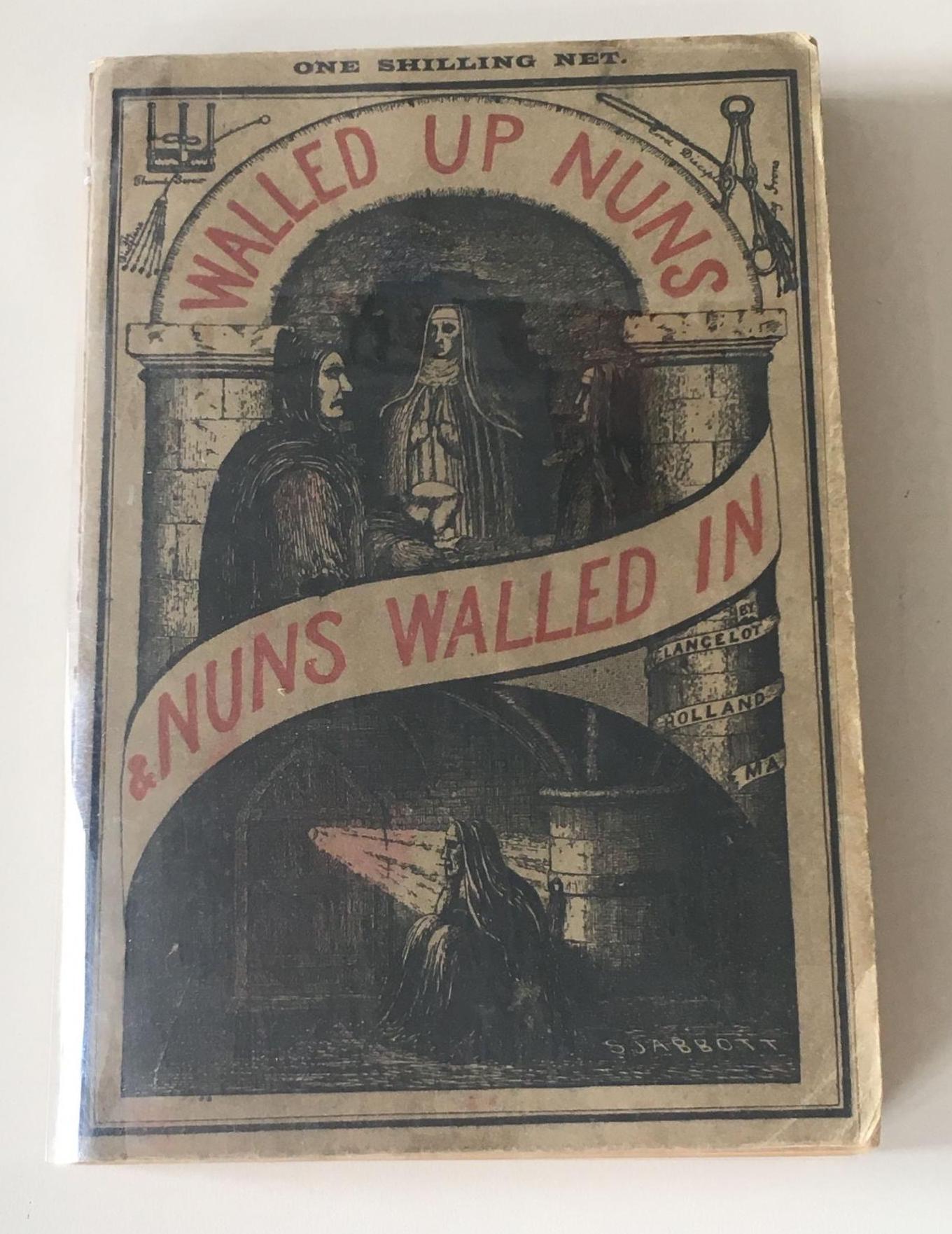 It's likely that tales of nuns immured for unchastity were particularly prevalent as they echo the fate of Rome's Vestal Virgins who failed to protect their virginity.  We hear some details of immurements, not only from ancient Rome, but also Greece as well as a particularly gruesome account read by Mrs. Karswell describing an ancient Assyrian revenge spree featuring immurement.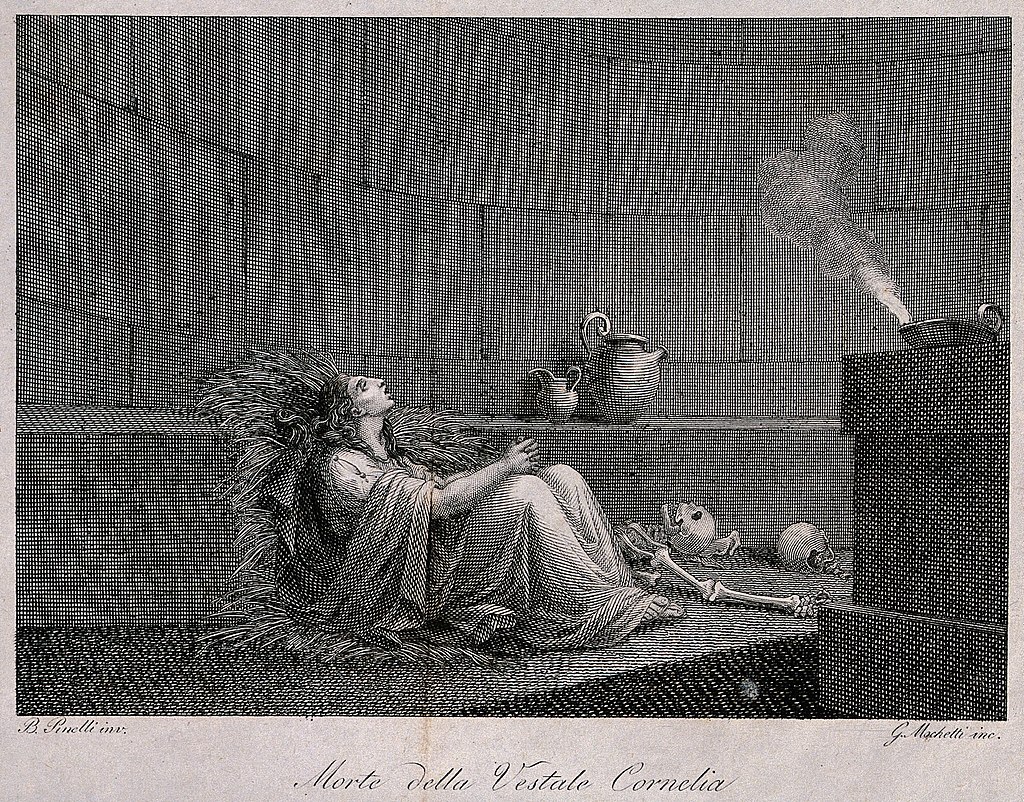 Medieval accounts of immurement we look at include the Christian legend of The Seven Sleepers of Ephesus and one recounted in Dante's Divine Comedy, that of  Count Ugolino della Gherardesca of Pisa (and his children/grandchildren, who are involved in a particularly grisly way).
Our next segment looks at punitive immurement from a cluster of legends in Scandinavia and the Baltic states.  We begin with a story from the Swedish island of Gotland, that of the Jungfrutornet ("maiden's tower") in the town of Visby.  The tower's name is taken from the story of a maiden, who falls in love with a spy from Denmark, who uses her to obtain keys to the city gate in preparation for a devastating invasion.  The maiden's punishment for betraying her town is, as you would have guessed, immurement.
We hear a similar story from Finland, which serves as the basis of the song (from which we hear a clip) Balladi Olavinlinnasta  or the ballad of Olaf's Castle, and also a tale from a castle in Haapsalu, Estonia, said to be haunted by the maiden immured there.  Then we look at a church in the Estonian town of Põlva, where a particularly devout maiden was said to have allowed herself to be interred in a position of kneeling devotion as a sort of religious talisman forever protecting the church.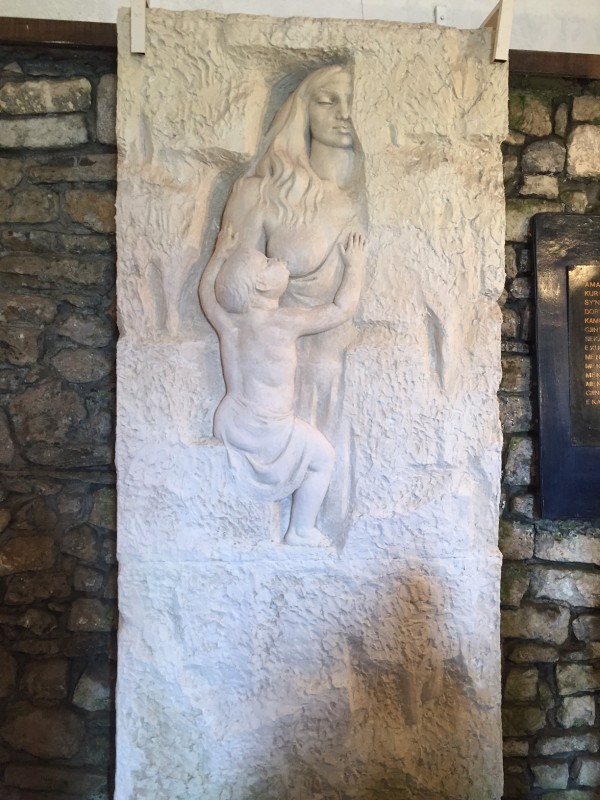 This notion of self-sacrificing immurement in a Christian context figures into the bizarre legend recounted of the 6th-century Irish saint Columba and his companion Odran, who allowed himself to be entombed in the foundation of a church on the Scottish island of Iona.
Our last segment looks at further stories of living humans entombed in buildings and other structures in what's called a "foundation sacrifice."  A cluster of tragic legends and ballads from southeastern Europe tell similar stories of women immured in structures by their husbands who work as stonemasons.  We hear these tales illustrated by a clip from the Hungarian ballad Kőműves Kelemen ("Kelemen the Stonemason") as well as a bit of the soundtrack from the 1985 film The Legend of Suram Fortress by Sergei Parajanov  —  it's based on a Georgian folk tale, so geographically close, though not quite one of the stonemasons-who-wall-up-their-wives genre.  But it's a lovely film I just wanted to include.
We then move west in Europe to hear some stories of foundation sacrifices collected largely in Germany.  These include ancient sacrifices of children to the security of city walls, castles, and bridges, including a panic around a child sacrifice presumed necessary to a railroad bridge constructed near the town of Halle as late as the 1840s.
We end with a look at "church grims," protective spirits of animals buried in church foundations (or churchyards) in Scandinavia and England, with lambs being preferred in the former and dogs in the latter — providing a connection to England's black dog mythology.
And there's one last story, much more modern, a 2018 news story from Houston Texas.