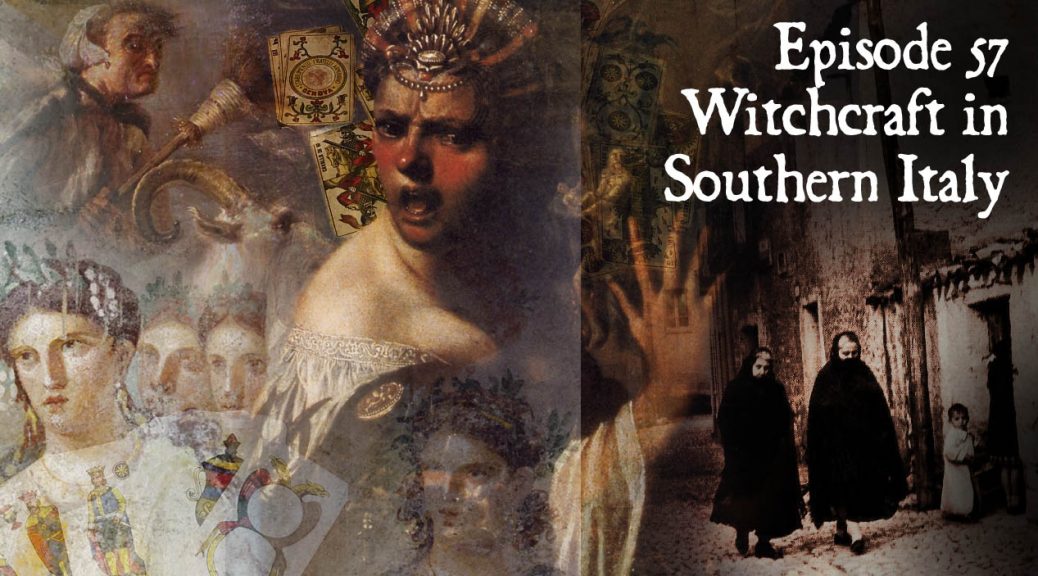 Witchcraft in Southern Italy
Podcast: Play in new window | Download (Duration: 48:28 — 44.4MB)
Subscribe: Apple Podcasts | Google Podcasts | Spotify | Android | Stitcher | Podchaser | Email | RSS | More
In southern Italy, belief in witchcraft  has a long history, much of it centering on the town of Benevento, about 30 miles east of Naples.
From a 1428 testimony by accused witch Matteuccia da Todi, we have the first mention (anywhere in Europe) of witches flying to their sabbats — their gathering spot, in this case, being Benevento.  Matteuccia was also the first to speak of  flying ointment as a means to achieve this.  We include  a musical setting by the southern Italian band Janara of the incantation that was spoken while applying the ointment.
Sermons of the Franciscan monk Bernardino of Siena seems to have introduced the idea of Benevento as a mecca for witches, mentioning a certain tree  as the center of these gatherings, one later identified as a walnut.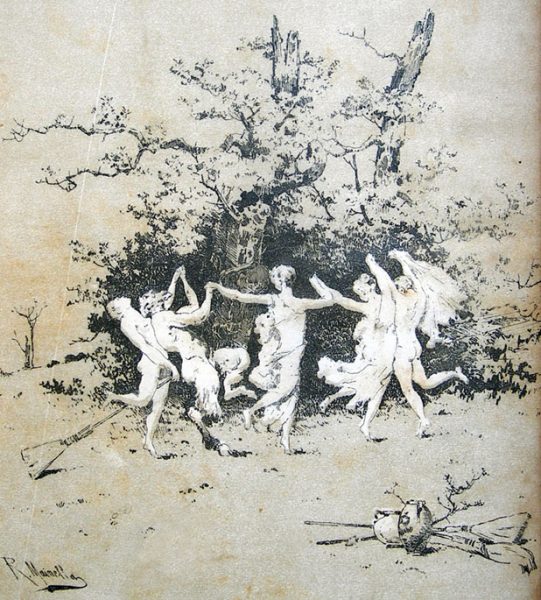 Though no tradition around a specific location for this tree has survived in Benevento, the legend has been wholeheartedly embraced by the local distillers of Strega (witch) liqueur, created in 1833 and now distributed worldwide. This seems to have been part of a 19th-century revival of interest in the legend, which saw the composition of a popular poem, "The Walnut Tree of Benevento," which added a serpent living in the tree's branches, and probably inspired Niccolo Paganini to compose his signature piece, Le Streghe, (The Witches) from which we hear a snippet.  (Yes, that's a real clip about Strege liqueur and elections from the film Kitty Foyle).
What really locked down the local mythology was an essay written in 1634 by Benevento's chielf physician, Pietro Piperno, one titled "On the Magical Walnut Tree of Benevento."  This is the first mention of the species of tree in question.  Piperno also places the walnut at the center of a curious rite conducted by the Lombards occupying the region in the 10th century, a rite he sees as a model for the Benevento witch tales of his own day.  Mrs. Karswell also reads for us a retelling from Piperno's text of a hunchback who stumbles upon a sabbat, only to have the hump on his back magically removed.
The discovery of a the ruins of a temple to Isis in Benevento in 1903 led to further speculation as to possible origins of the region's witchcraft myths, but it was the Roman goddess Diana most strongly associated with southern Italy's witches, in part because the name used there for a type of witch is janara, believed to come from the Latin dianara, a servant of Diana.
We hear snippet form a 2015 Italian horror film called Janara  (retitled in English "The Witch Behind the Door"), a bit about folk practices taken against these night-hag-esque beings, and of their activities at sabbats, which apparently includes dancing La Volta.
Then we hear a tale of "the fishwife of Palermo," as she's identified in 1588 trial records of the Sicilian Inquisition.  It illustrates an aspect of Italian witch mythology that seems to have absorbed elements of fairy lore, including details such as a beautiful king and queen presiding over nocturnal gatherings.
From Naples we hear the sad tale of the "Witch of Port'Alba," who was sentenced to a peculiar fate for casting spells on her wedding day, a story involving leaping, bell-wearing witches on the slopes of Mr. Faito on Naple's southern outskirts, and a story of a witch calming lost souls said to be screaming from the depths of Vesuvius.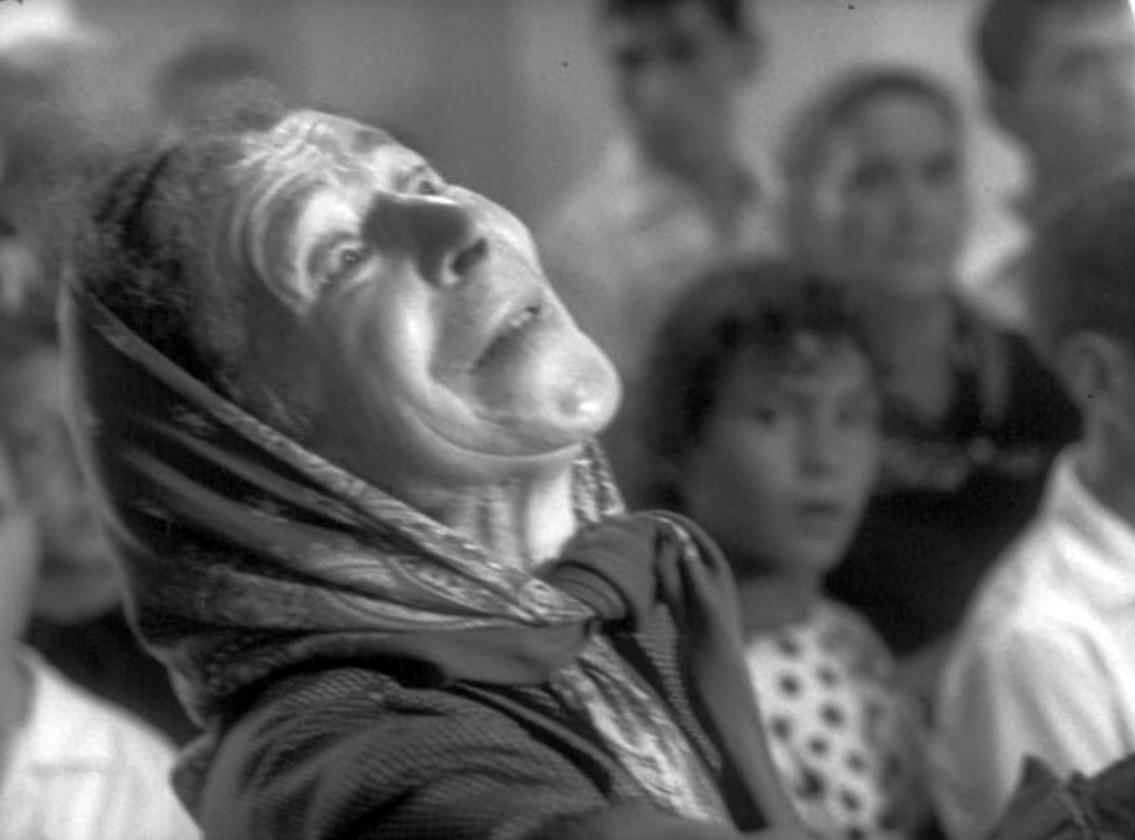 We then move beyond the witch of folklore and Inquisitions to the notion of the witch as folk-healer, something very much alive and well, as represented in the short documentaries on Souther Italian magic made in the 1950s-70s by Luigi Di Gianni in conjunction with anthropologist Ernesto de Martino, who was mentioned in our discussion of tarantella possession in our Pied Piper episode.  An example of these films would be L'Attaccatura (dialect for fattucchiera, the standard Italian for folk-healer, or literally "fixer."  A whole playlist of the films can be found here, though unless you speak Italian (and local dialects), you'll have to settle for YouTube's auto-translate function.
Of great interest to those consulting folk-healers is protection from the evil eye or malocchio. The concept of fascinatura or "binding" is central to the evil eye's workings, one which happens to be the English title of a 2020 Italian folk-horror film sampled in the discussion.
The driving force of envy said to be behind the evil eye is well illustrated in the spurned lover a the center of the 1963 film Il Demonio, from which we hear excerpts.  (In the show, I mistakenly called the film "Demonia" (feminine form), missing the point somewhat as the actual "demonic" forces portrayed might not be those belonging to the rejected female lover and town outcast/witch, but those of the male villagers around her.)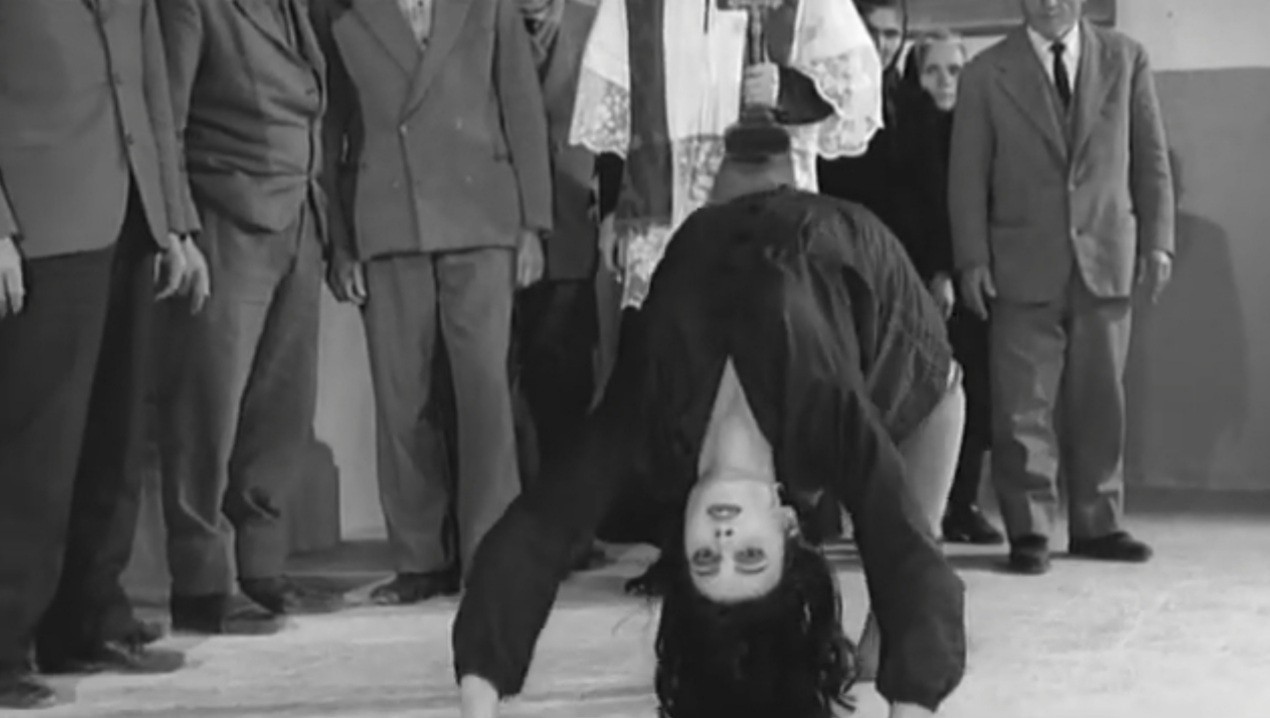 A number of magical charms and gestures prescribed against the evil eye are examined, as are the pazzarielli of Naples, flamboyantly costumed characters who deliver street blessings against the malocchio.  Their characteristic cry, "Sciò sciò ciucciuè" (sort of "shoo, bad luck") is take up as a 1953 song by Nino Taranto, which we hear (along with a Calabrian song about the possessor of the evil eye, the jetattore)