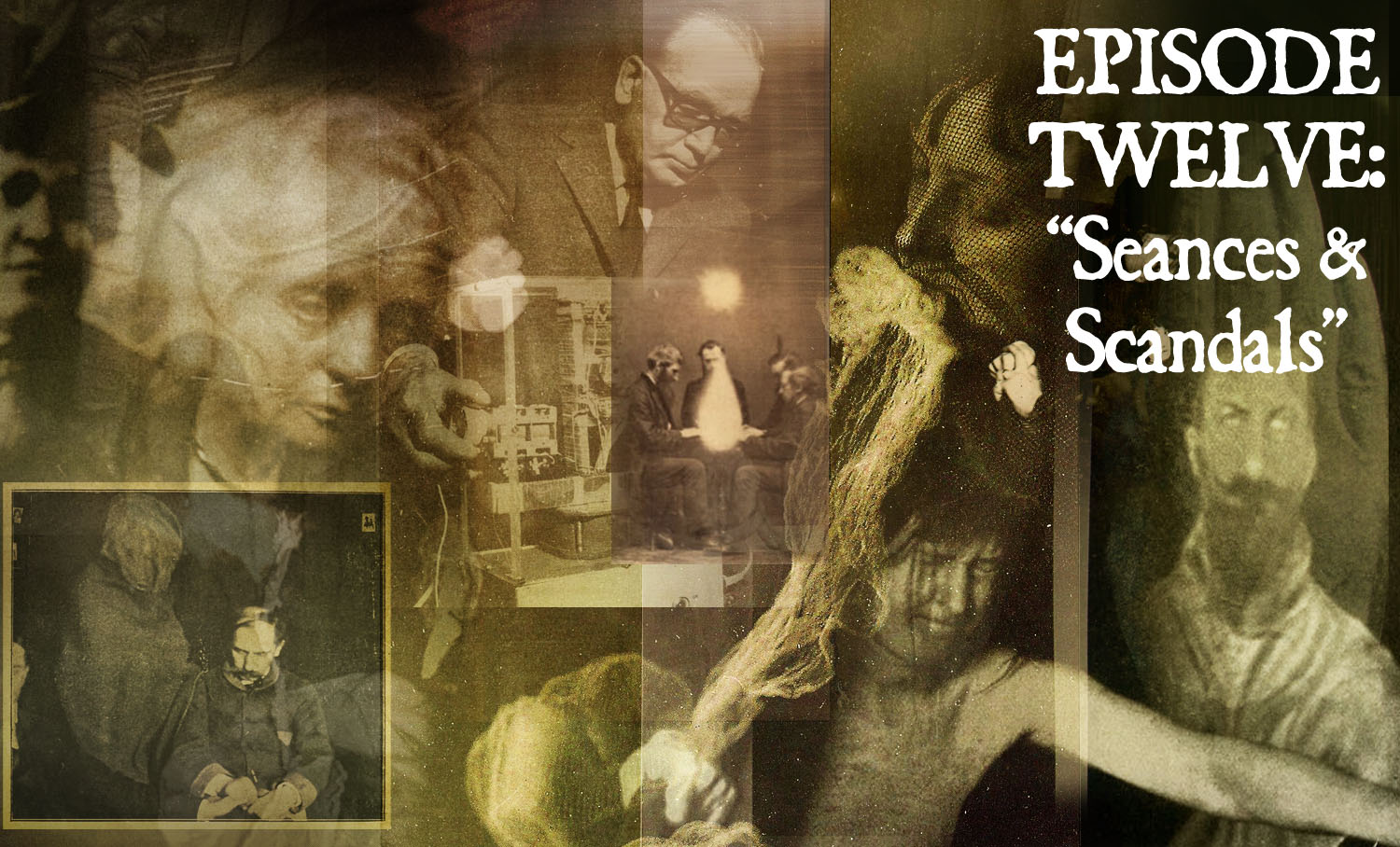 Podcast: Play in new window | Download (Duration: 40:41 — 37.3MB)
Subscribe: Apple Podcasts | Google Podcasts | Spotify | Android | Stitcher | Podchaser | Email | RSS | More
Hope you enjoy part two of our exploration of Spiritualism and seances. This one is particularly full of shocking, sad, and amusing tales you won't hear anywhere else.
First we wrap up last week's story of the Fox sisters, who in many ways started the whole ball rolling.  Two surprising revelations regarding their ghostly communications are revealed with the help of Vincent Price's 1979 Hall of Horrors episode about these early mediums.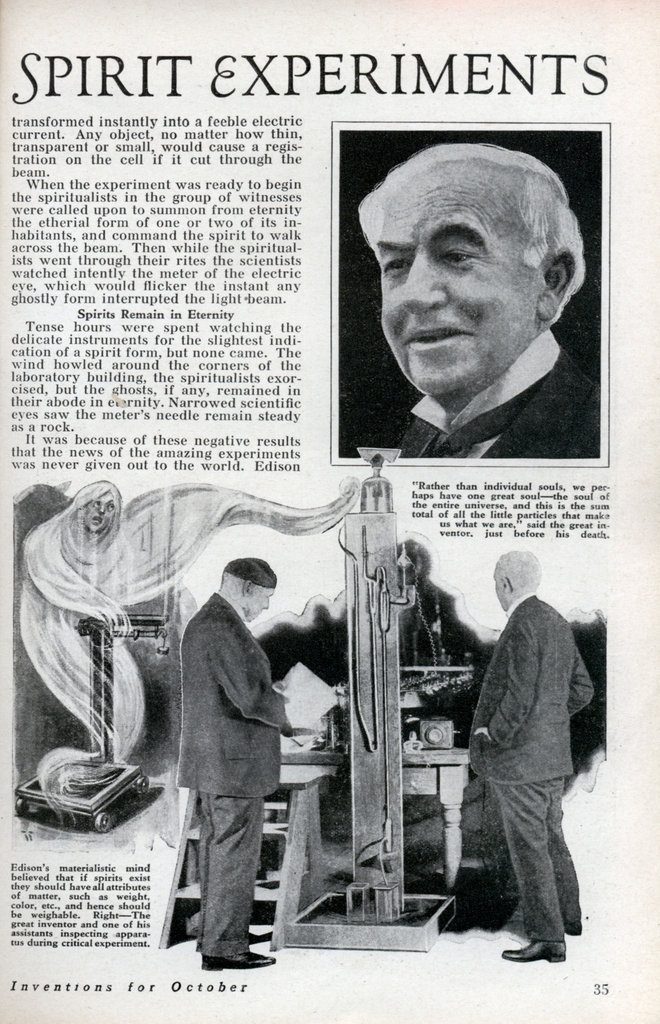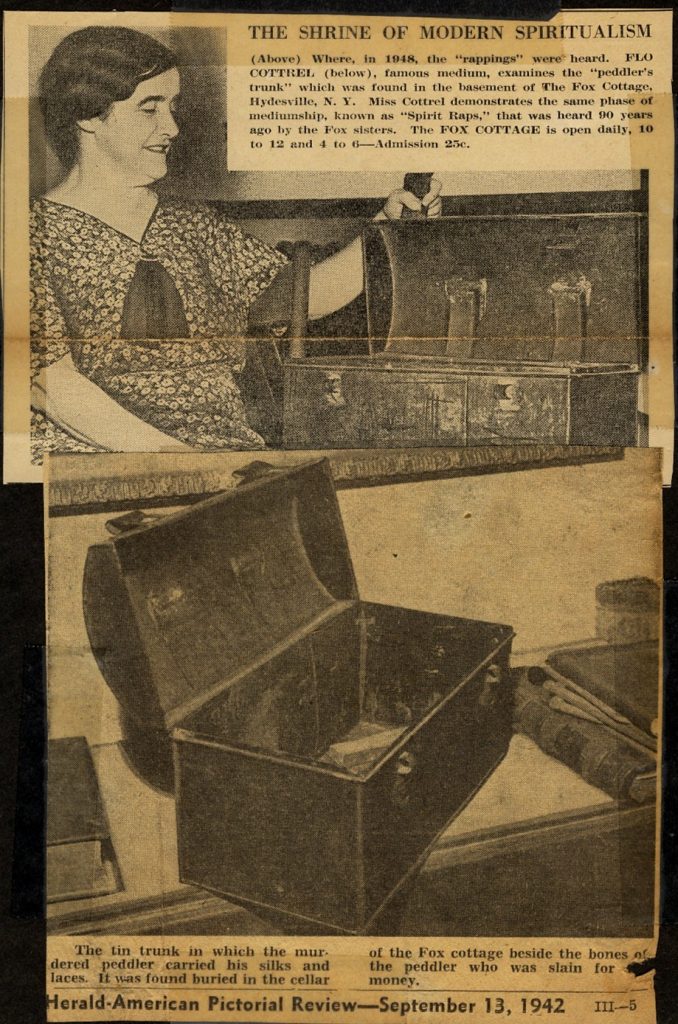 Next we get to the root of rumors about Thomas Edison's building a machine to talk to the dead and have a look at some interesting ways in which his pioneering technologies were embraced by those eager to connect with those on the other side, including a 1901 Russian recording of spirits channeled in Siberia. Edison's decidedly creepy (and failed) talking doll is also discussed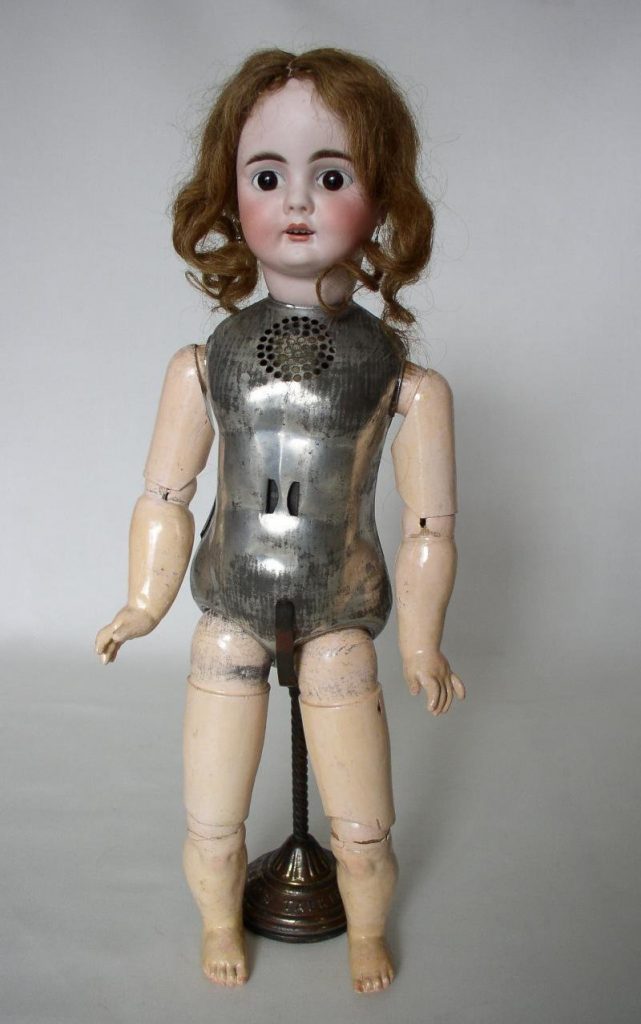 Leaping forward a bit we provide a little background on the modern EVP phenomenon and and some rather eccentric Swedish and Latvian researchers (Friedrich Jürgensen and Konstatin Raudive) who were quite convinced their dead mothers were speaking from their tape recorders back in the 1960s and '70s.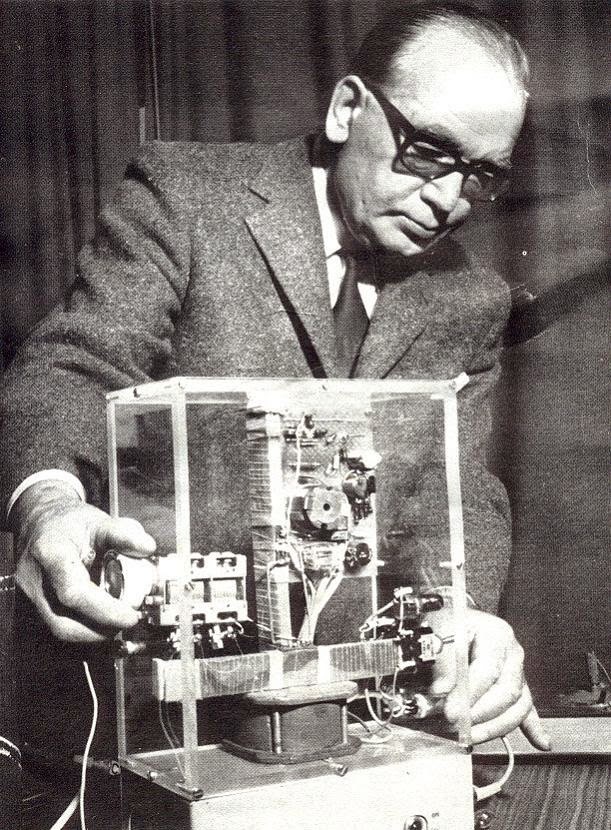 After some eerie snippets of their work, we're back to early 20th-century Spiritualists.
Eva Carrière, was a French medium particularly notorious for conducting her seances in varying states of undress.  The things she and her lesbian lover Juliette Bisson did with ectoplasm are truly the stuff of historic clickbait. Flash photos taken during her sittings by more skeptical researchers, however, reveal a decidedly less impressive side to her craft.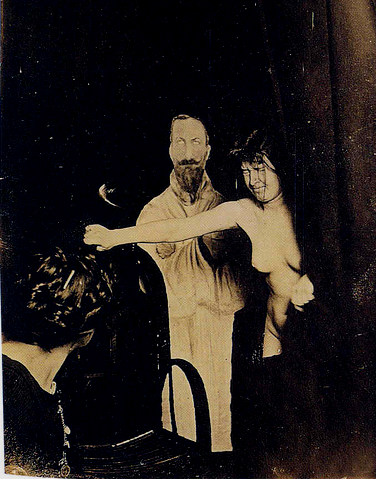 We also have a look at the Boston medium Mina (or "Margery") Crandon whose notoriety came from a public feud with the debunker Harry Houdini and her own tendency toward scanty dress during sittings. Her dead brother Walter also figures into the story along with a suspicious "teleplasmic" hand revealed to be constructed in a rather ghastly way.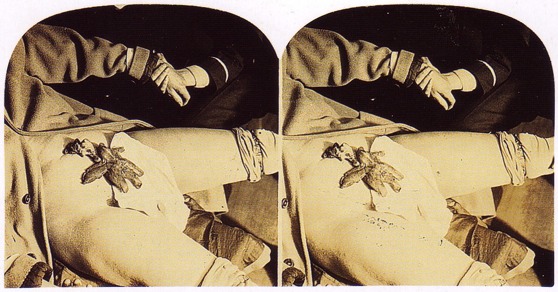 From newspapers of the 1920s we provide two particularly obscure accounts of Spiritualists gone wild.  The first, from a 1921 story in the Pittsburgh Press relates the tale of despondent mother who has lost her baby during childbirth.  A particularly nefarious seance medium inserts herself into the tragedy, and before long the entire town is celebrating the arrival of a miraculous "Spirit Baby."  A purchase of cheap necklaces, however, proves to be the medium's undoing.
The second tale, from a 1928 edition of The San Francisco Examiner, begins with a jeweled dagger found in the corpse of an unlucky newlywed. Though the police have already obtained a confession, a Spiritualist circle in France blames a rather brutish spirit that's been hanging around their seances.  A series of 13 inexplicable deaths, including that of dancer Isadora Duncan are also involved.
Our show concludes with an audio clip from a rather sad, but historically important seance held in Hollywood in 1936.