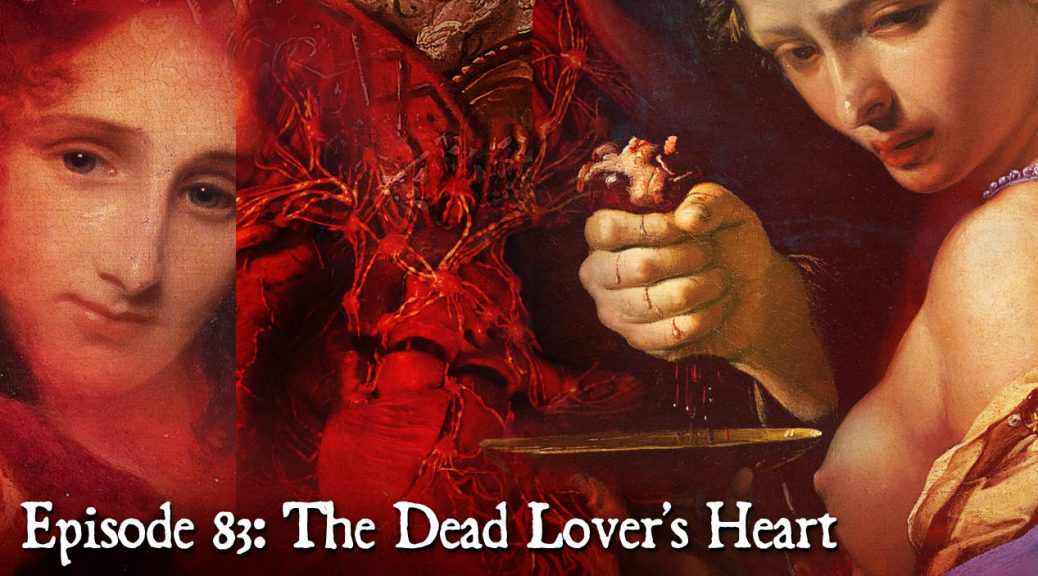 Podcast: Play in new window | Download (Duration: 50:25 — 57.7MB)
Subscribe: Apple Podcasts | Google Podcasts | Spotify | Android | Stitcher | Podchaser | Email | RSS | More
Whether freshly removed or strangely preserved after death, the dead lover's heart occasionally has continued to be embraced as a repository of intensely shared romantic experience. This Valentine's Day episode explores two different narratives touching on that theme: a historical tale from the 19th-century literary culture of England and a collection of related medieval legends, literature, and song.
The first half of our episode looks at the strange circumstance surrounding the death, in 1822,  of Romantic poet Percy Bysshe Shelley, and the postmortem keepsake inherited by his wife Mary Shelley.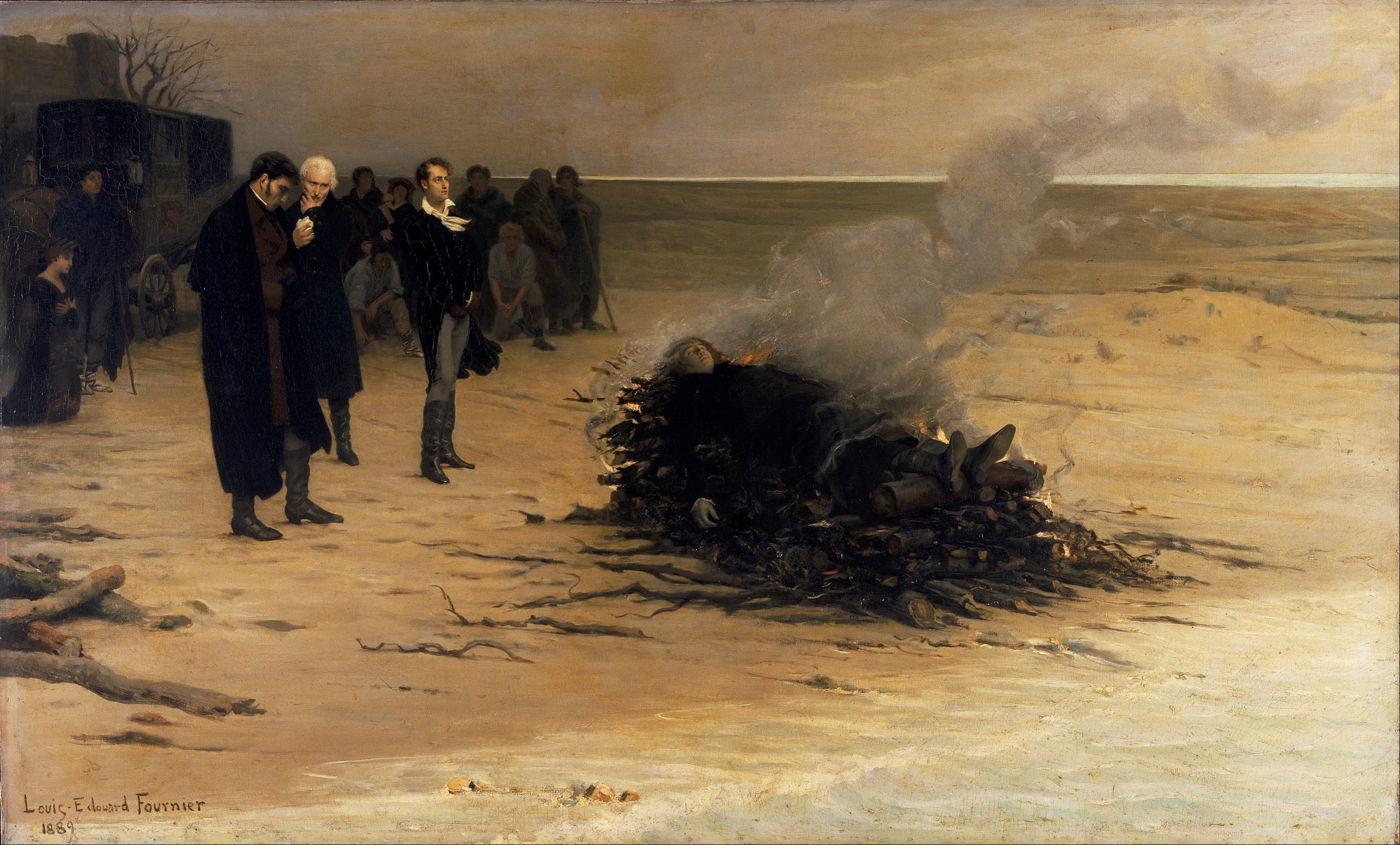 The second half examines two gruesome narratives taken from the 14th century, both from Giovanni Boccaccio's The Decameron, namely that of the ill-fated lovers Ghismonda & Guiscardo (First Story, Day Four) and of the tragic romantic exploits of Guilhem de Cabestaing (Ninth story, Day Four).  Incidentally, our Valentine's Day show from last year also explores another gruesome tale from The Decameron.
De Cabestaing was an actual historical figure, a Catalan ministrel, whose fictional vida (biography) was often attached to collections of his ballads and served as Boccaccio's inspiration.
We also look at the Ley of 'Ignaure, a chivalric romance written by the Burgundian French author, Renaud de Beaujeu, probably around the year 1200.  This was likely the source of Cabestaing's vida, Boccaccio's stories, and the English-Scottish ballad, "Lady Diamond," from which we also hear a snippet.