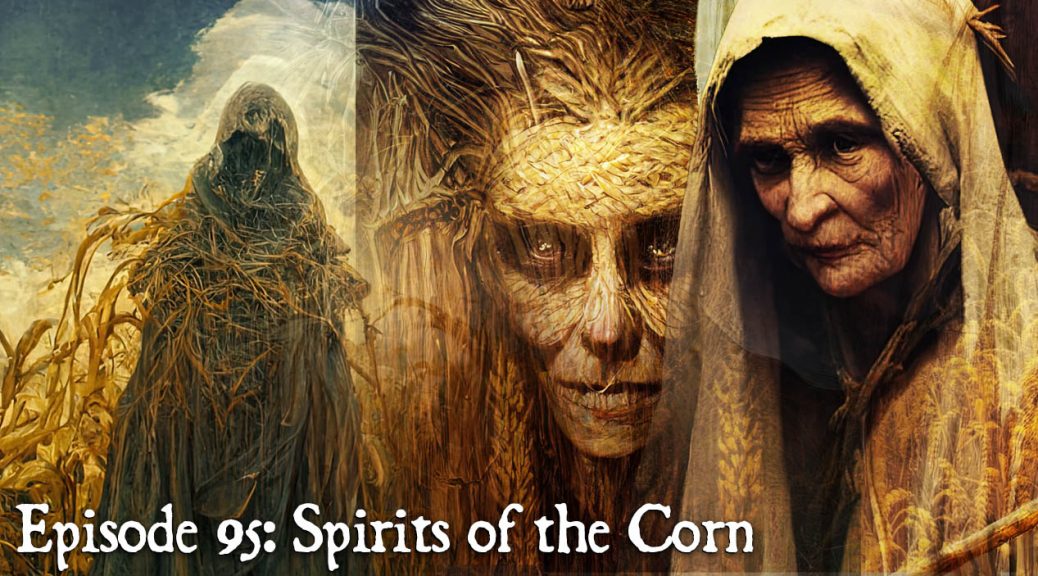 Podcast: Play in new window | Download (Duration: 51:05 — 58.5MB)
Subscribe: Apple Podcasts | Google Podcasts | Spotify | Android | Stitcher | Podchaser | Email | RSS | More
Spirits of the corn (grain) fields from the United Kingdom to Russia have been imagined as embodiments of the harvest and guardians of the fields, sometimes evolving into fantastically cruel fear-figures in the process.
We begin with a look at the Scottish and English ballad "John Barleycorn," first appearing as a broadside in 1568. The suffering hero of the song, "Sir John," allegorically endures the brutal process of being buried, harvested, threshed, and eventually turned into beer.  We hear some snippets of the song from The Watersons and Fred Jordan.
Some, like the turn-of-the-century mythologist James Frazer, imagined the ballad as an allegorical representation of ancient human sacrifice ensuring good harvest, and while that's not generally believed now, by way of evidence, Frazer assembled an invaluable and encyclopedic catalog of now extinct agricultural folk customs in his 1890 magnum opus, The Golden Bough.
We examine a number of rituals, documented by Frazer, in which the spirit of the fields is said to take up residence in last grain to be harvested, often as an animal.  One such creature, around which a substantial mythology has been spun, is a goat-like being called the Habergeiss.  I've mentioned this bit of Alpine folklore previously in the context of Krampus and Perchten traditions, but here provide a more in-depth look at the many ways in which it's been imagined.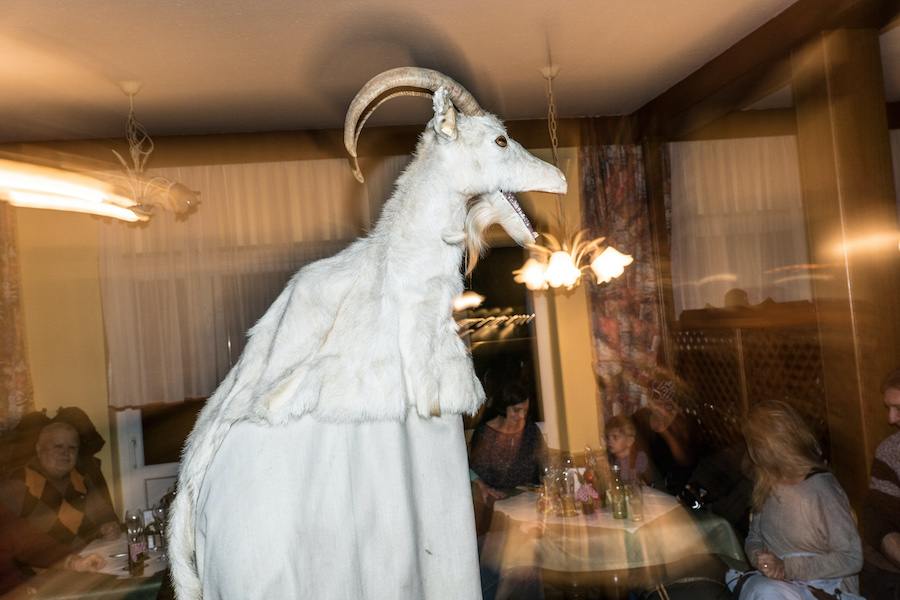 Also from German-speaking lands, the Bilwis, a sort of goblin or witch said to protect fields but  more often described as a nocturnal thief of grain, employs small sickles attached at its feet.  We also hear some methods of defeating this sort of mischief as described by Jacob Grimm.
Another German bit of folklore discussed is the Rye Wolf, often closely associated with a female embodiment of the grain. While more broadly referred to as the "Corn Mother," she assumes her most fearful aspect in German rye fields, where she becomes the Rye Aunt (Roggenmuhme).
An extremely comprehensive and grisly catalog of her terrifying traits was compiled in Richard Beitl's 1933 study, Investigations into the Mythology of the Child. We take a loving and lingering look at some of these horrific aspects and hear the Rye Aunt described in a tale from the Grimms as well as a story from 1926, told as true (even then) by the grandmother of Otto Busch, author of Thuringian Legends.
We also examine a lighter side of this figure, literally lighter, as she only appears at the hour of noon. Particularly common more in northeastern Germany and Slavic lands (Polednice in Czech, Poludnitsa in Russian) in English literature, she is usually called "Lady Midday," or "The Noonday Witch."  Not only does she function as a fear-figure preventing kids from running into the fields but also serves to warn workers to cease their labors at the hour the sun is hottest lest she strike them down with exhaustion, pains, or madness.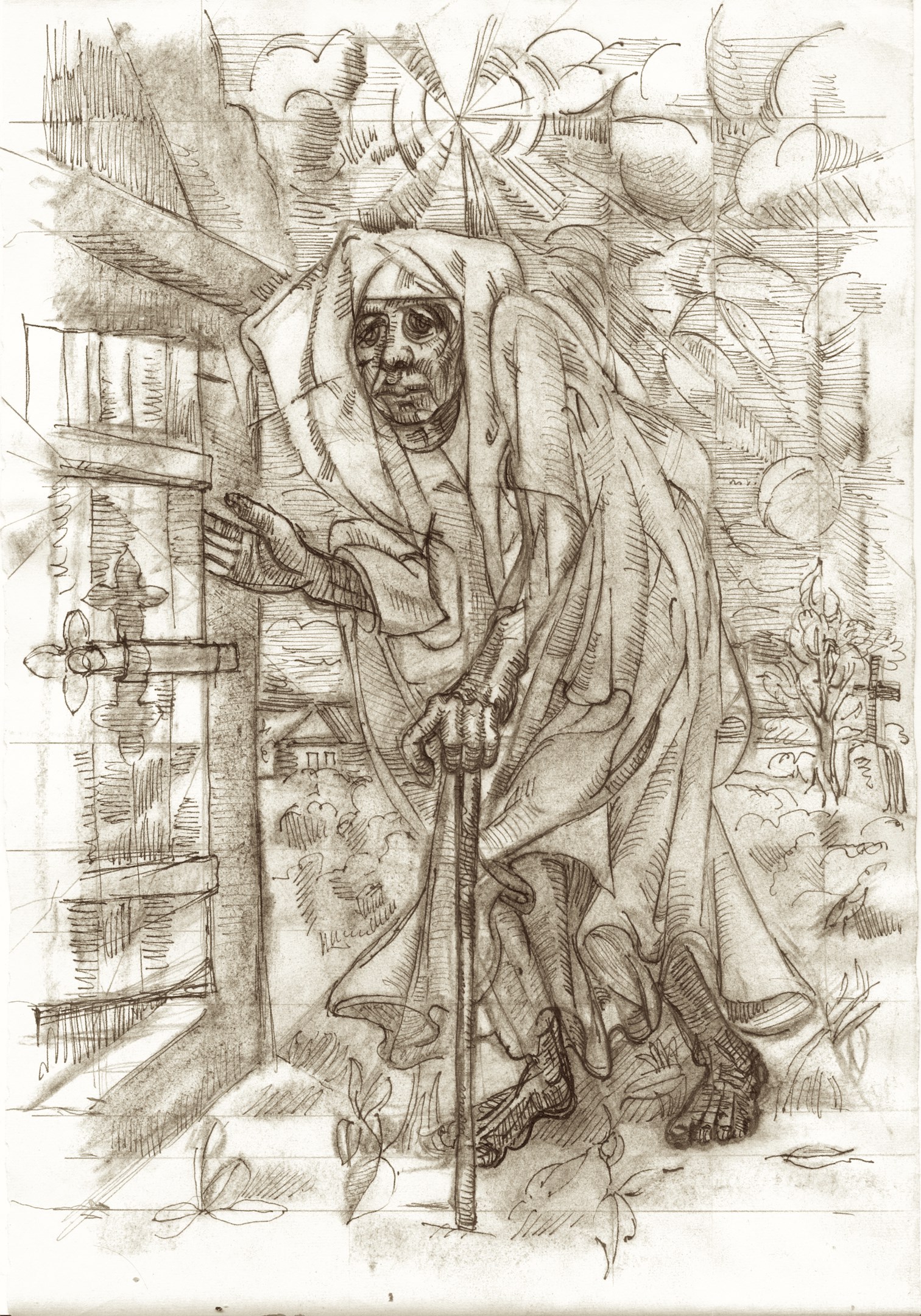 A couple Czech films featuring this character are discussed —  2016's The Noonday Witch/ Polednice and 2000'2 Wild Flowers/Kytice. The latter is based on an 1853 anthology of folkloric tales (Kytice) folkloric by Czech poet Karel Erben.  Mrs. Karswell reads for us a recent translation of  "The Noonday Witch."
The show closes with some cinematic scarecrows, primarily a smuggler disguised as a scarecrow created by Russell Thorndike for his 1915 novel, Doctor Syn: A Tale of the Romney Marsh.  We hear some clips from adaptations of Thorndike's work, the 1962 Hammer film (with Peter Cushing) The Night Creatures, and Disney's 1964 production The Scarecrow of Romney Marsh starring Patrick McGoohan.
,