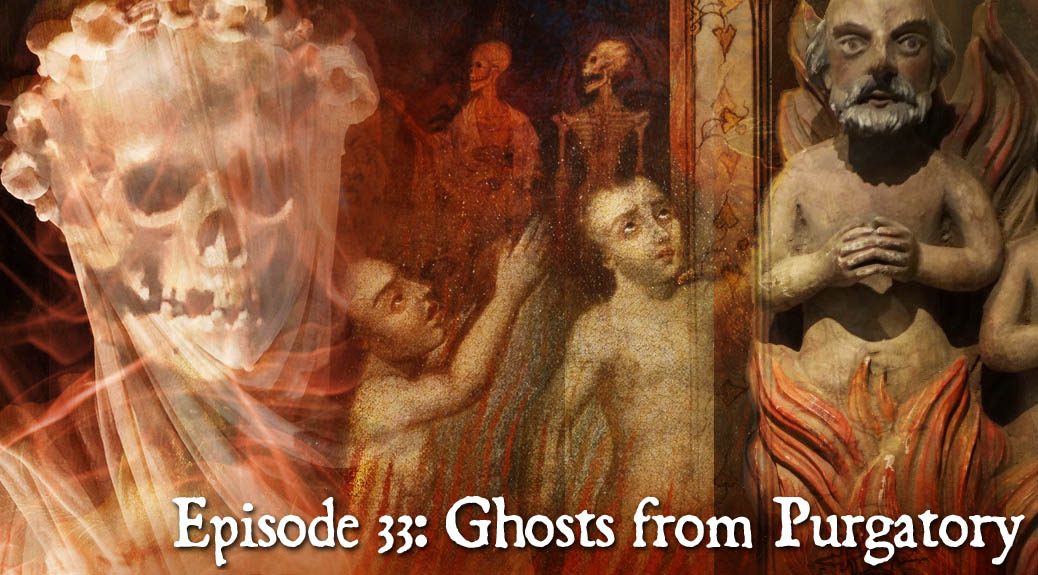 #33 Ghosts from Purgatory
Podcast: Play in new window | Download (Duration: 44:13 — 40.5MB)
Subscribe: Apple Podcasts | Google Podcasts | Spotify | Android | Stitcher | Podchaser | Email | RSS | More
Hear how notions of Purgatory influenced medieval ghost stories, the tradition of All Souls' Day, and a Neapolitan "cult of skulls."
We set the scene with a clip from "The Lyke Wake Dirge," a 14th–century British song sung or chanted as a sort of charm over the body of the deceased in the night before burial. It describes the perils confronted by the soul during its journey into the afterlife, describing a "thorny moor," and "Bridge of Doom," which must be traversed to arrive in a none-too-friendly Purgatory.
We take a moment to review the historical Catholic concept of Purgatory, one usually associated with fire and torment, albeit of a temporary rather than everlasting nature and geared toward the further purification of the soul bound for Heaven.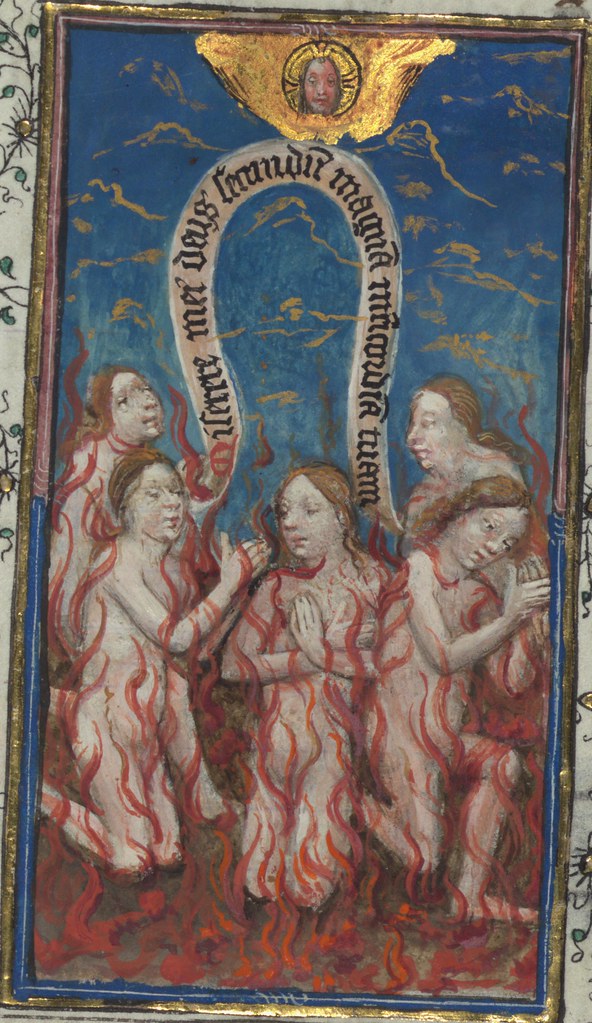 Gregory the Great, the 6th-century pope, is one of the earliest influences on the notion of Purgatory offering as evidence a  ghost story of a wicked bishop condemmed to haunt the baths. We also hear of a grisly apparition of Gregory's dead mother that supposedly appeared in a church where, legend has it, Gregory was saying mass.
From the 8th-century English chronicler Bede, we hear of a man named Drythelm who is granted a vision of Hell, that is "not the Hell you imagine," (i.e., Purgatory instead) and of the Irish saint. Fursey, who was flown by an angel over purgatorial fires, where a surprising encounter with a demon provides him a curious souvenir.
St. Patrick went one better than ghost stories, at least according to legend. With a tap of his bishop's crook, he's said to have cracked open the earth to reveal a gateway to Purgatory itself, all in an effort to convert those stubborn pagans who wanted something a bit more concrete to validate the gospel.  A variety of medieval legends chronicle adventures through this underworld, and the site (though not the cave itself) is still open to visitors to a tiny Irish island in Loch Dergh ("the lake of the cave.")
Though it's not specifically Purgatory, descriptions of hellish torments identical to those that might be experienced there are particularly plentiful in the 12th-century Irish text The Vision of Tondal. Mrs. Karswell reads for us all the best passages.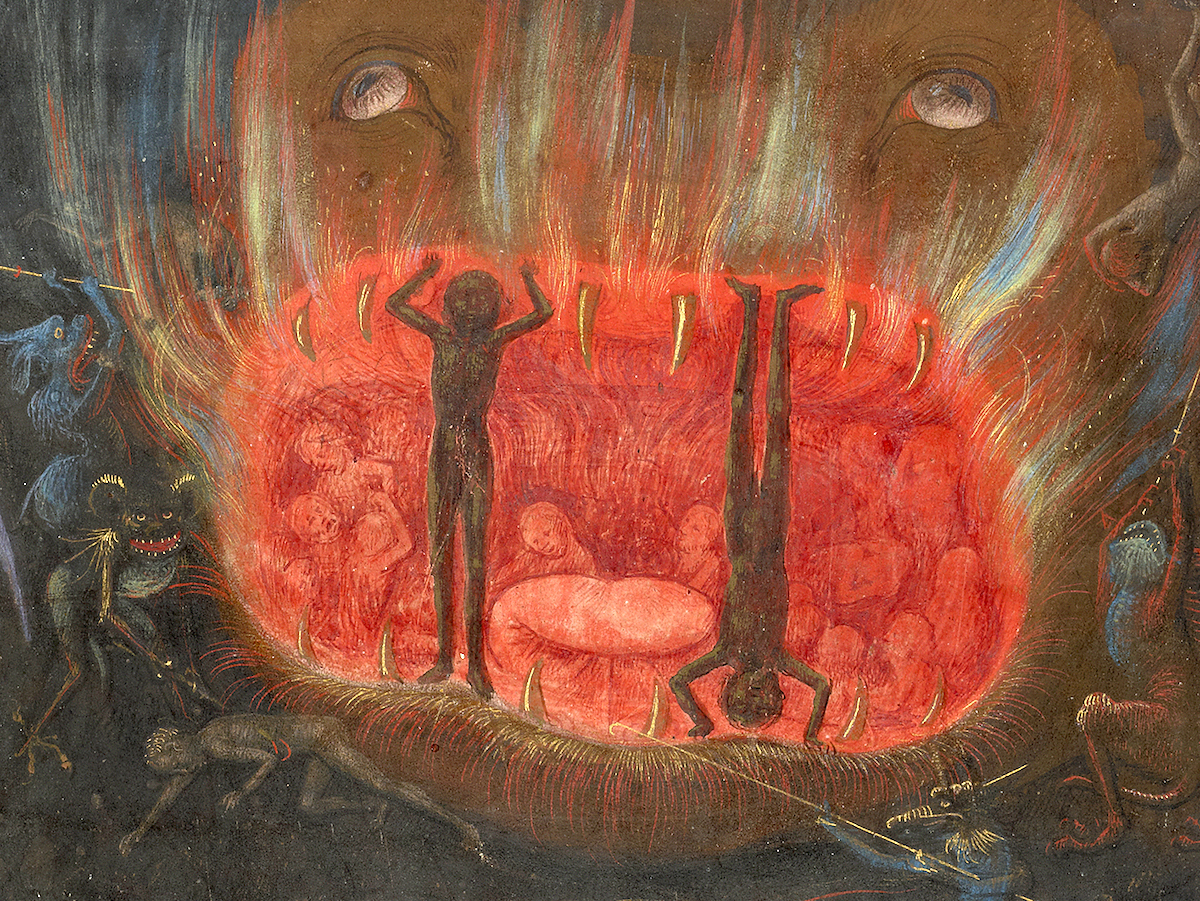 Following a snippet of a late medieval ballad from Norway, Draumkvedet* or "The Dream Poem," which relates its own story of a visionary journey into the afterlife, we discuss the relationship between All Souls' Day, prayers for the dead, the cult of the Anima Sola ("lonely soul" suffering in purgatory), and the strange Neapolitans "cult of skulls," including that of "Princess Lucia," a legendary lovesick suicide.
Next we hear some stories of frustrated demons and a graveyard full of grumbling corpses from Jacobus da Varagine,1260 compilation of saint stories,  Legende Aurea, or The Golden Legend, followed by the utterly bizarre ghost stories written on some spare pages of a manuscript collection by a 13th-century  Cisterian monk from the abbey of Byland in Yorkshire, or "The Byland Ghost Stories."
From 14th-century France, we hear a story known in modern English as The Ghost of Guy, describing a series of ghostly visitations by a soul condemned to Purgatory —  and the surprisingly colorful reason they were necessary!
Our last ghost story comes from The Adventures of Arthur, a story from northern England, probably set down in the late 14thcentury.  It tells of a particularly loathsome manifestation of Queen Guinevere's mother that rises from within a lake with some pious advice for her daughter.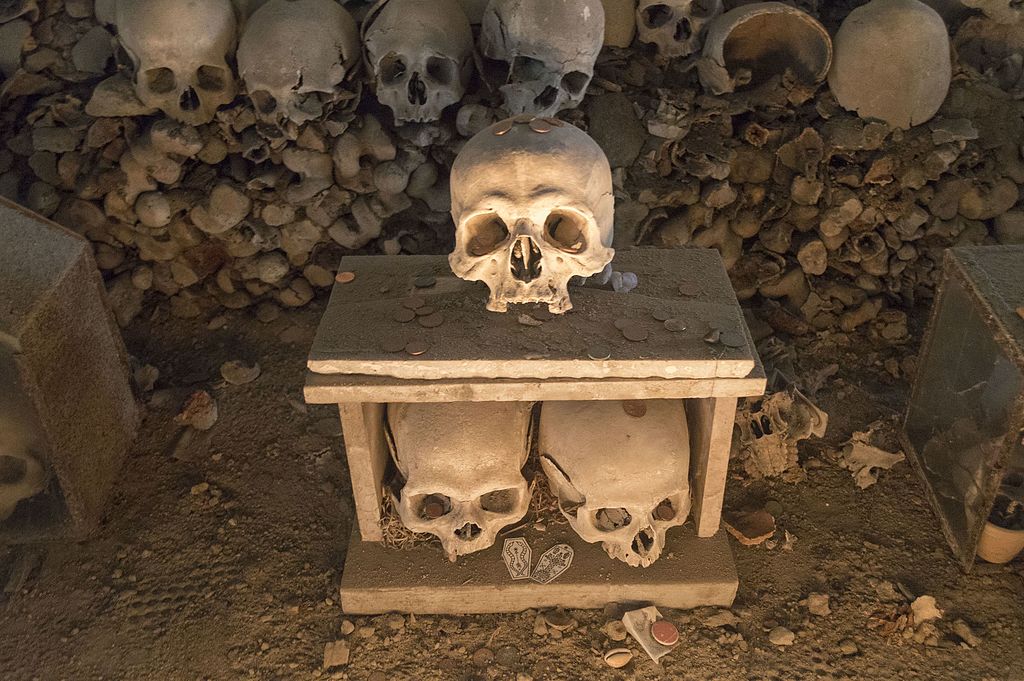 We end with two more modern efforts to provide evidence of souls suffering in the afterlife: Rome's very small, and very odd Museum of the Souls in Purgatory created by a particularly obsessive 19th-century priest and a classic urban legend in audio form captured from late-night airwaves of a few decades ago.
* Norwegian listeners: my apologies for any errors in pronunciation of "Draumkvedet."