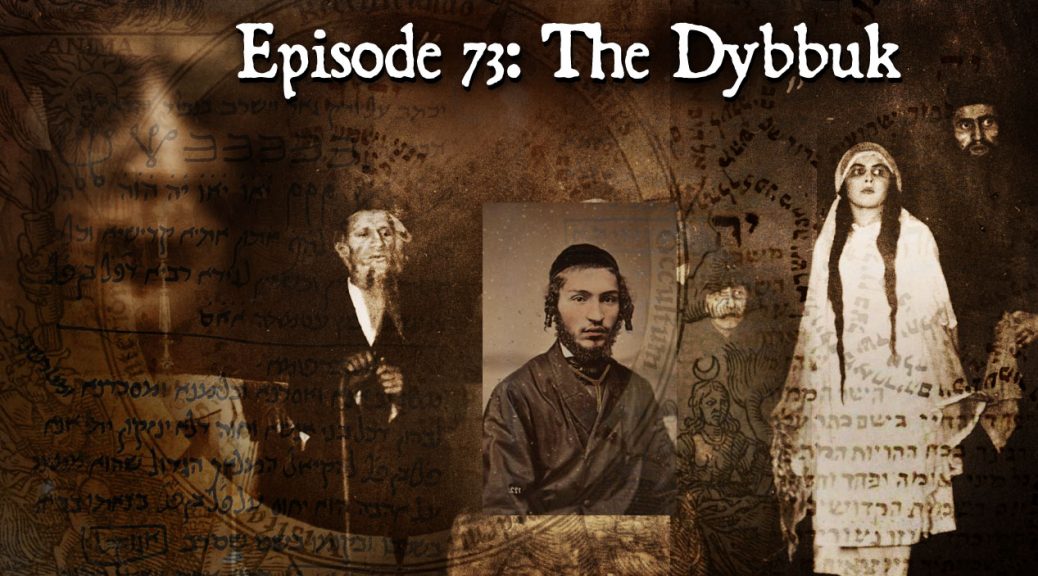 Podcast: Play in new window | Download (Duration: 49:52 — 57.1MB)
Subscribe: Apple Podcasts | Google Podcasts | Spotify | Android | Stitcher | Podchaser | Email | RSS | More
A dybbuk is a "clinging spirit" of Jewish folklore, a ghost that can possess a human host.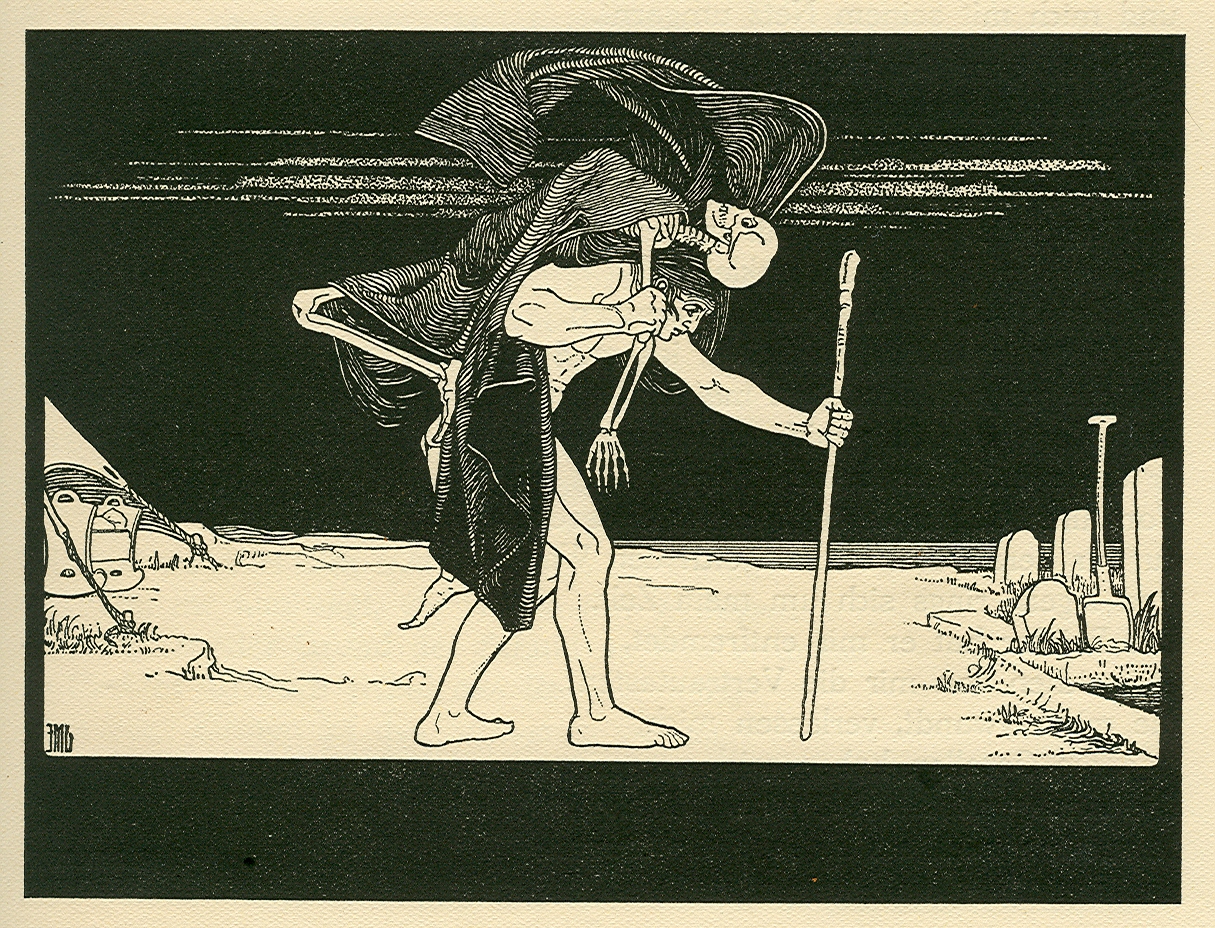 Stories of dybbuks (pl. dibbukim in Hebrew for sticklers) date to the 16th century but have never traditionally included the idea of trapping a dybbuk in a box, a trope that only dates to a 20o3 eBay ad placed by a Portland antique refinisher Kevin Mannis.  Although Mannis would later confess to having made up his listing's backstory as a sort of creative experiment, the box has continued to be the center of an evolving mythology advanced first by its 2003 buyer, Jason Haxton. In 2016, the box was purchased by Ghost Adventure's TV personality Zak Bagans, for display in his Haunted Museum in Las Vegas.  We open the show with some clips from a July 2020 episode in which Bagans opens the box.
The dybbuk-in-a-box trope was also furthered by the "based on a true story" 2012 horror film, The Possession, for which Mannis and Haxton served as consultants.  We hear a clip from that film as well as a clip from the ridiculous 2009 dybbuk-without-a-box film The Unborn.  The 2015 Polish film (in English and Polish) Demon is also recommended as a more traditionally European take on the dybbuk folklore, thanks in part to its incorporation of a wedding motif.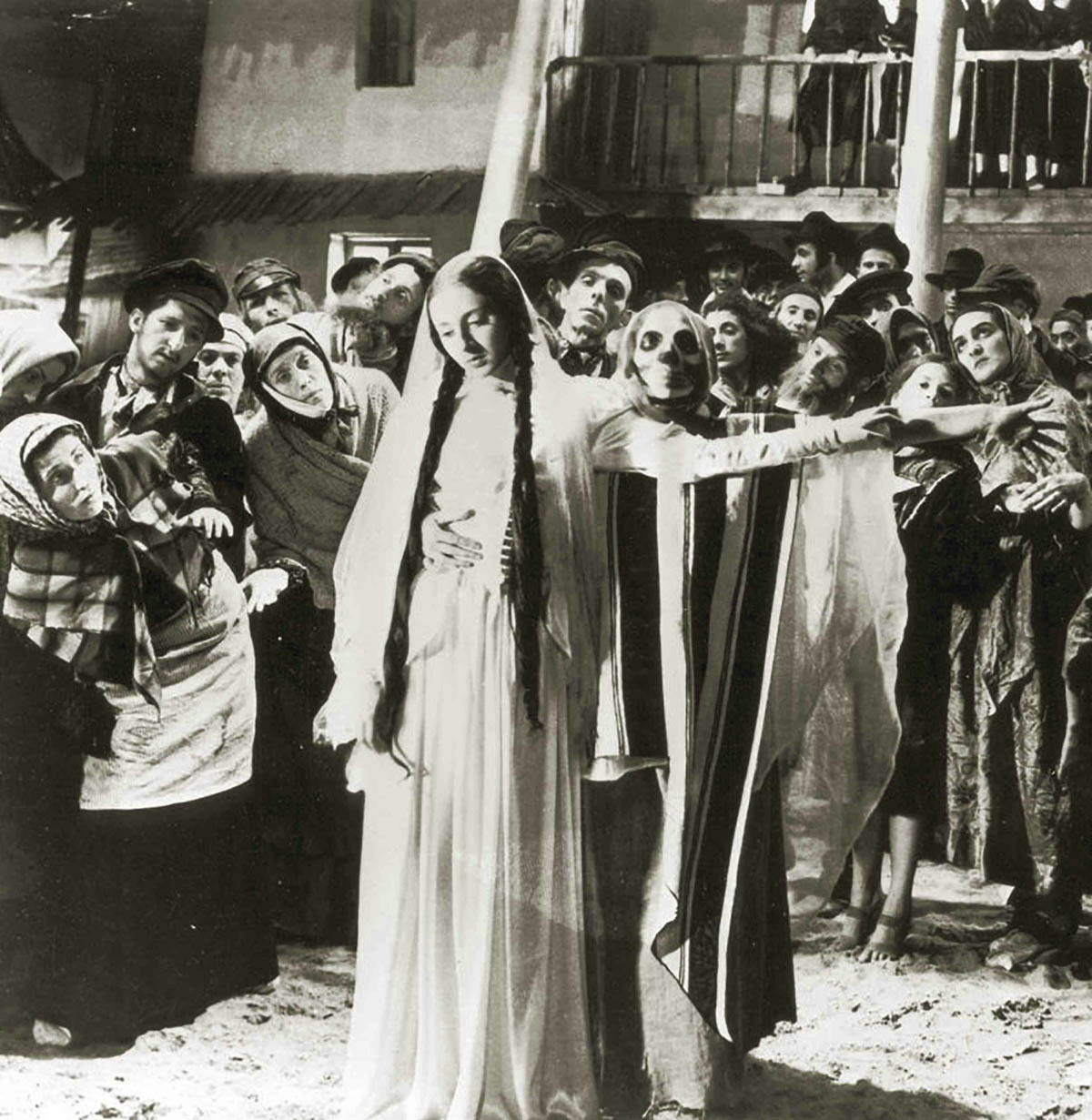 The idea of a dybbuk appearing at a wedding is borrowed from a classic 1937 film from Poland, The Dybbuk, a cinematic adaptation of Russian ethnographer S. Ansky's highly successful 1914 play by the same name.  Described as a sort of Romeo and Juliet meets The Exorcist, this classic of Yiddish theater was first performed in Warsaw in 1920, but was quickly was translated into dozens of languages and performed throughout Russia, Europe and the United States, popularizing this previously obscure figure of Yiddish or Ashkenazi folklore.
The story of the dybbuk begins with a 16th-century explosion of incidents in Safed (Tsfat) a mountain city in Northern Israel considered one of Judaism's four holiest cities thanks to its role in the development of the Kabbalah and the particularly saintly occupants of its hillside cemetery.
The first and foremost figure in Safed's association with Kabbalah is Isaac Luria, whose teachings are recorded by his student Chaim Vital in The Tree of Life, foundational text of Lurianic Kabbalism, the dominant school of Kabbalistic thought since the 16th century. Luria's school converted Safed into a sort of spiritual hothouse, characterized by extremes of devotion, asceticism, and visionary experience — an environment that has been tied to the proliferation of dybbuk encounters recorded in 16th-century Safed.
Of these Safed accounts, we hear two lengthier narratives said to have transpired in 1571 and 1572 read by Mrs. Karswell, Without revealing too much that could spoil the stories, there are a few commonalities worth noting — the fact that dybbuks have a strange method of leaving their human host and that their hosts needn't always be human.
We also learn the Kabbalistic explanation for the dybbuks compulsion to  take a human host.  It's related to  the notion of gilgul, or transmigration of souls, a process which ideally moves from lower forms to higher as ordered by the principle of tikkun olam, the "repair of the world," or rectification.
A brief story from Chaim Vital's spiritual autobiography, Book of Visions, illustrates a phenomenon paralelling that of the dybbuk, namely, the ibbur, the spirit of a good but still to be perfected individual, who may return to earth and possess a human host to accomplish required mitzvahs.  We also hear of a strange grave rjte said to provoke encounters with these heavenly beings.
Our show wraps up with audio clips from modern instances of dybbuk possessions and banishings performed by Jerusalem Rabbis David Batzri and Menashe Amon between 1999 and 2019.