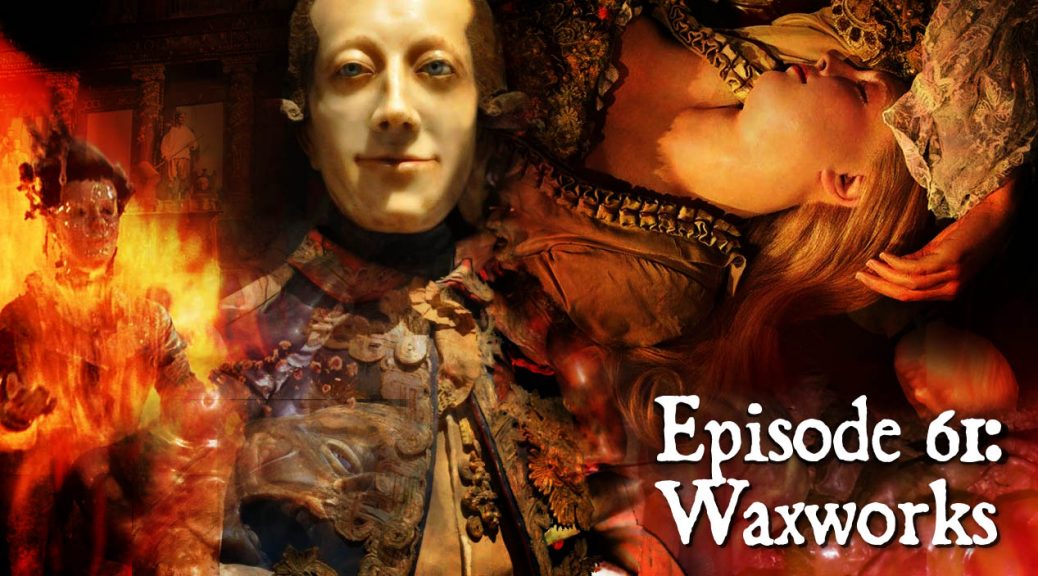 Podcast: Play in new window | Download (Duration: 59:16 — 81.4MB)
Subscribe: Apple Podcasts | Google Podcasts | Spotify | Android | Stitcher | Podchaser | Email | RSS | More
The macabre feelings stirred by waxwork figures go far beyond their use in horror films, back to the Terror of the French Revolution, and beyond to their use as funeral effigies and in magic rites of popular Italian Catholicism and Roman-Etruscan witchcraft.
We begin with  a brief look at wax museums in horror cinema (going back to 1907).  The most famous example, 1953's House of Wax, not only created Vincent Price as a horror actor, but pioneered the use of 3D.  It happened to be a remake of 1933's Mystery of the Wax Museum, coincidentally another technological pioneer thanks to the film's use of Technicolor's early 2-color process.  Offering a few more comments on horror films in this genre, we note some common themes: wax figures created over human remains, waxworks as uncanny, liminal presences, neither living nor dead (though being alive enough to kill you), and madness or death awaiting one who accepts the challenge to overnight in a wax museum.  All of these have historic roots reaching far beyond their cinematic iterations.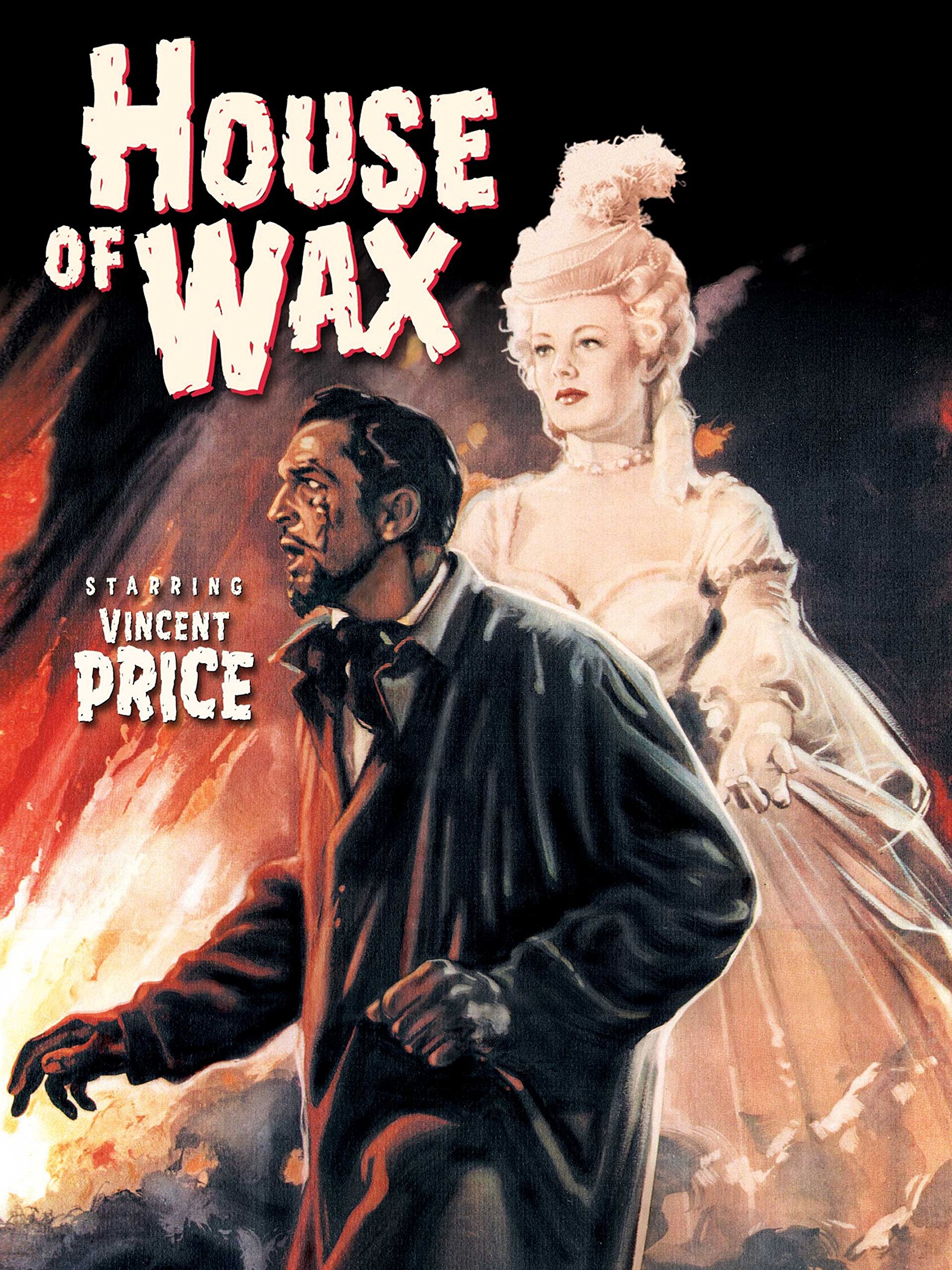 A final commonality is the presence of waxworks murderers and representations of historic villains and villainy, with a particular emphasis on the French Revolution.  Naturally, this brings us to a central figure in our story, Madame (Marie) Tussaud, whose name has become synonymous with waxworks.
Her story begins, however, not in France, but in Switzerland, where as a child she began assisting the wax modeler Philippe Curtius, whom her mother served as housekeeper.  Her move to France came when the Prince of Conti invited Curtius, his assistant and domestic to join an artistic circle he sponsored in Paris.
Through the Prince's connections, Curtius and Tussaud entered elite circles, including the court at Versailles, this thanks to Louis XVI's sister, Madame Elizabeth, who sought out Tussaud as a mentor to help her create religious figurines in wax. When the Revolution broke out, Tussaud and Curtius were called upon to demonstrate anti-royalist sympathies by documenting the Revolution's victories.  This meant crafting likenesses of heads that tumbled from the guillotine, to be carried on pikes or displayed on trophies. This could be particularly gruesome work given the empathy Tussaud had developed with contacts at the court, as we hear in a grim passage from Tussaud's Memoirs, read by Mrs. Karswell.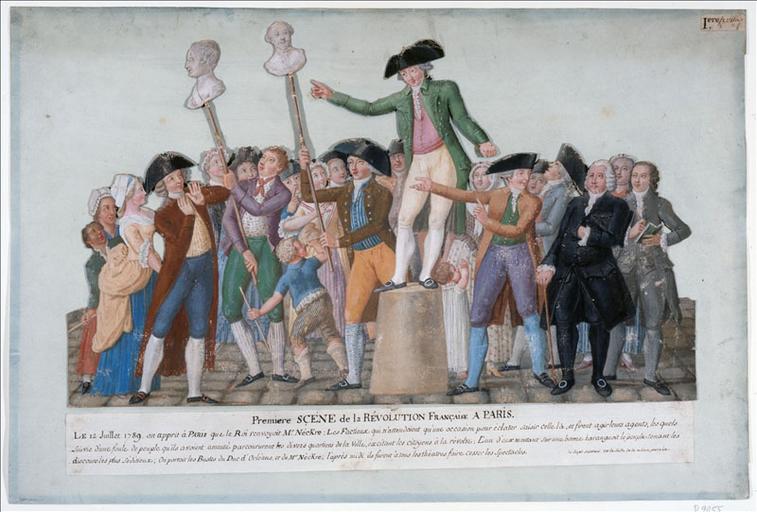 In 1804, when Tussaud accepted an invitation to display waxworks in London (and was later prevented from returning to France by the Napoleonic Wars), she brought with her Curtius' concept of a discrete room dedicated to the infamous. His "Den of Thieves" became the "Chamber of Horrors" central to Tussaud's fame in London and later the world.  The Victorian's fascination with murder and executions discussed in our "Gallows" and "Gibbet" episodes was enthusiastically exploited by Tussaud, and we hear some amusing details and contemporary criticism of all this from the magazine Punch.
Tussaud was by no means to the first to display waxworks or even waxwork horrors in England. We have a look at some earlier innovators, including a "Mrs. Salmon" whose work illustrating some rather bizarre legends was shown on Fleet Street, a popular 18th/19th-century location for waxworks exhibitors once they had graduated from installing traveling displays at Fairs.
Charles Dickens gives us a taste of the life of traveling waxworks exhibitors in his 1840 novel The Old Curiosity Shop, which features and impresario named Mrs. Jarel clearly inspired by Tussaud.  We hear a passage from that and several more from an obscure 1896 non-fiction work containing a trove of information on the waxwork business in 19th-century England: Joe Smith and his Waxworks.  In particular, we hear more about the public's hunger for murderers and how that is best accommodated.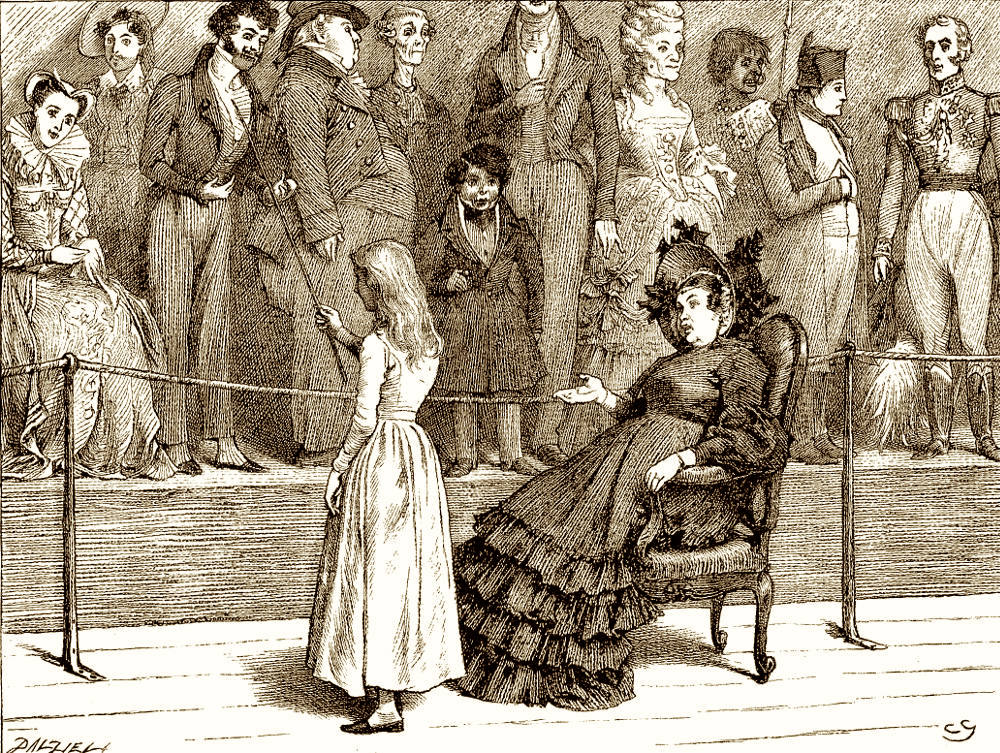 Our association of waxworks with the macabre also would seem to have to do with their historical use as funeral effigies. We have a look at the practice (dating to 1377) of crafting wax and wood stand-ins for England's royal funerals and how their post-funeral display in the crypts of Westminster Cathedral by the 1800s had evolved into what might be considered England's oldest wax museum. Along the way, we hear a strange anecdote of these wax monarchs showing up in the Piccadilly tube station and of similar effigies in France being treated like living humans in quite surprising ways.
Another forerunner of the wax museum can be found in Italian Catholicism, in particular, with the creation of votive offerings left at shrines to represent prayers that have been answered. A common form of these, representing relief from medical afflictions, are small wax models of the afflicted body part miraculously healed.  But wax arms, hearts, feet, and hands are only the beginning.  Full figures — wood and paper mâché bodies with wax heads and hands, and dressed in the wardrobe of the person commissioning the figure — once populated certain churches.
We discuss a few examples of this including the Basilica of the Most Holy Annunciation (the Annunziata) in Florence and The Shrine of Our Lady of Grace (Le Grazie) near the town of Mantua in Lombardy. The first no longer exhibits these figures but was described by a 16th century Dutch visitor as resembling "a field of cadavers."  The second also features the taxidermied remains of a crocodile suspended over the sanctuary.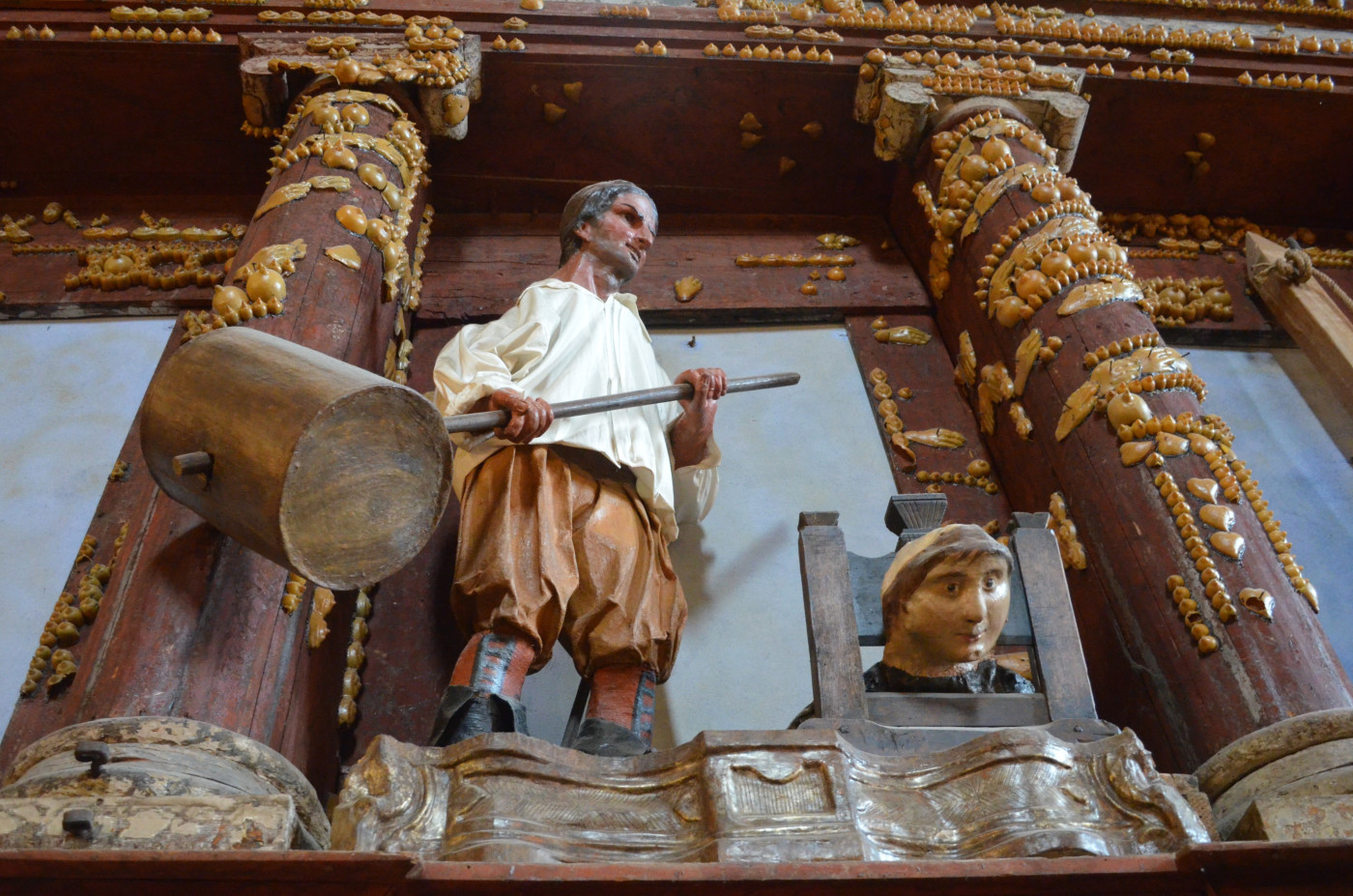 Scholars, including the art historian Aby Warburg, have commented on the similarity between these votive wax figures an figurines used in sympathetic magic. Illustrative of this: in Florence, when political tides changed, the removal of a disfavored person from the Annunziata would be referred to as a "killing."
Connections with Etruscan magic, the source of magical practice and witchcraft belief in ancient Rome is also discussed in this context.  As are the Romans' use of wax funeral masks representing the ancestors and a wax effigy created for the funeral for Julius Caesar, one which was partially mechanized and sported realistic wounds from his assassination. Perfect for a Chamber of Horrors!
We wrap up the show with a bit of later history on Madame Tussauds, a talking parrot, and a strange birthday party celebrated in 1969 by Vincent Price and Christopher Lee.