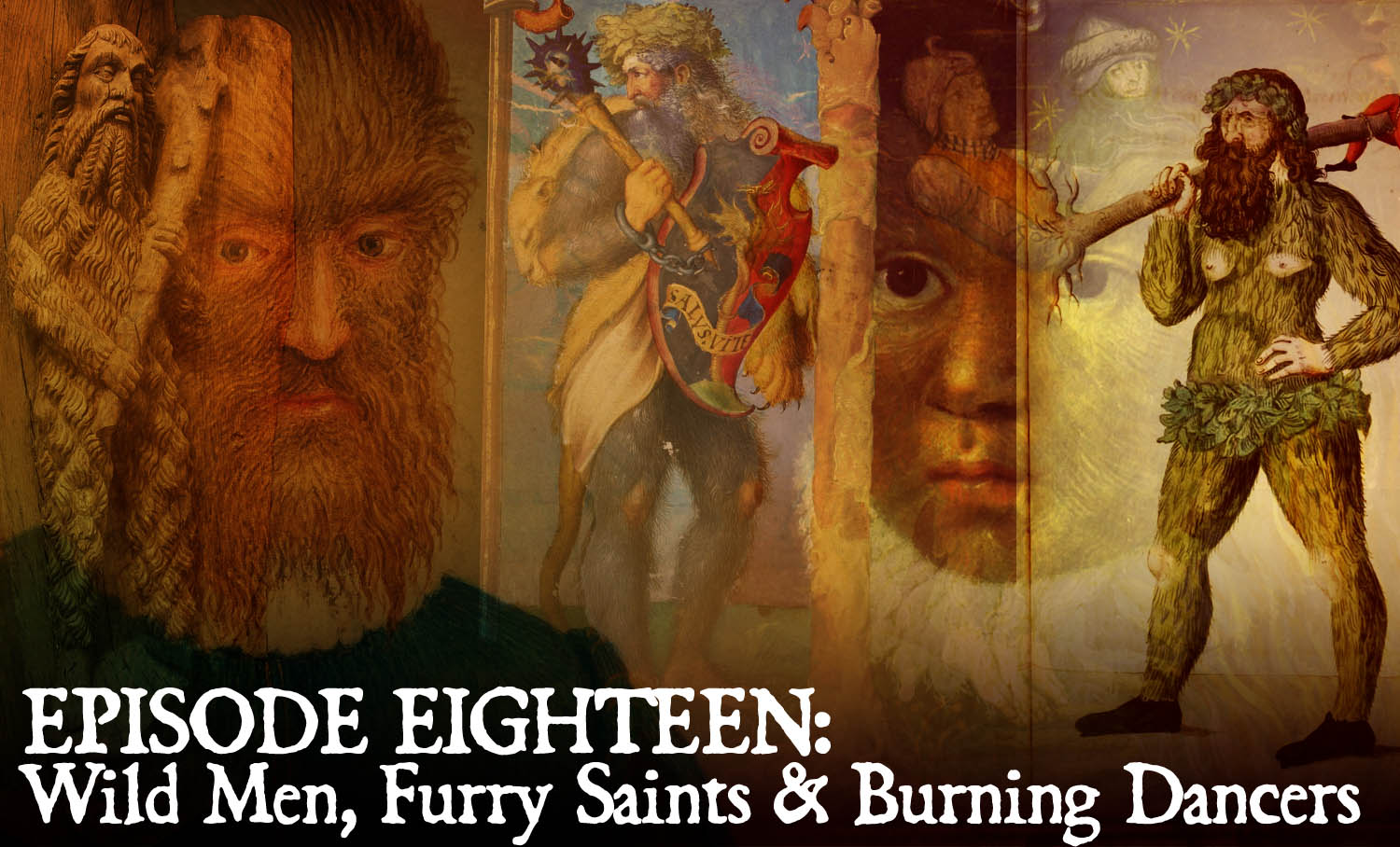 #18 Wild Men, Furry Saints, and Burning Dancers
Podcast: Play in new window | Download (Duration: 37:46 — 34.6MB)
Subscribe: Apple Podcasts | Google Podcasts | Spotify | Android | Stitcher | Podchaser | Email | RSS | More
This time round we look at the medieval myth of the Wild Man, its connection to seasonal folk traditions, peculiar influence on Church teachings, and a macabre historical incident featuring dancers costumed as Wild Men.
We begin with a bit of Edgar Allen Poe filtered through Roger Corman, namely a clip from the director's 1964 production The Masque of the Red Death.  In the film, Corman incorporates a grisly scene borrowed from Poe's short story "Hop Frog," an accident revolving around highly inflammable ape costumes.
We then turn to Poe's historical inspiration for this scene, namely a 1393 celebration held in the Parisian court of Charles VI, a masque which has come to be known as Bal des Sauvages (Ball of the Wild Men) or more commonly the Bal des Ardents (Ball of the Burning Men).  As you may guess, the Wild Man suits donned for this event also proved quite flammable, leaving four courtiers dead.  Graphic details are provided. While Charles also wore one of these less than safe costumes, he was not injured in the event but went on to suffer from troubles of a different sort, as we later explore.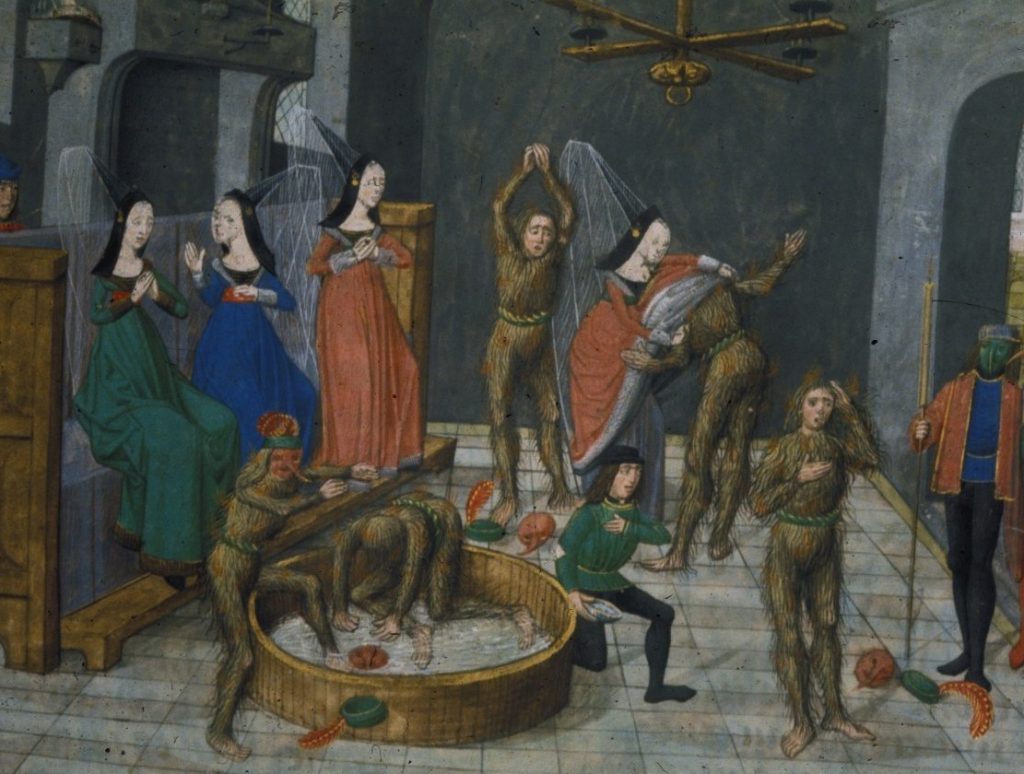 Other costume customs associated with the Wild Man are next examined — a strange case from James Frazer's The Golden Bough (involving a blood bladder), and mention is made of Wild Man costumes of straw or vegetation often identified as "straw bears," as in the Straw Bear Festival of Whittlesea, in the UK, or other vegetation clad Wild Men who appear in Carnival processions in Basel, Switzerland, Telfs, Austria, and the Wild Man Dance held every five years in Oberstdorf, Bavaria.  Audio clips from the events in Whittlesea, and Telfs are heard in the background.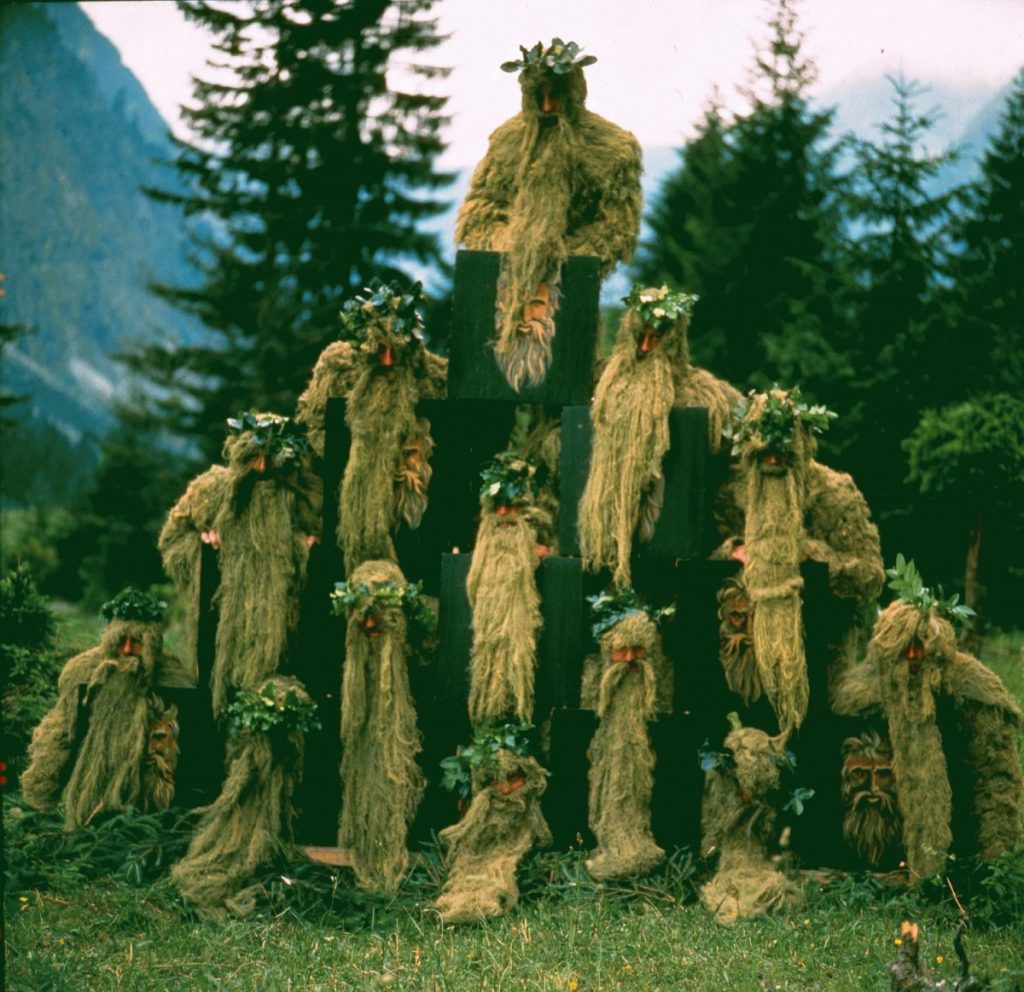 Classical figures that blended into the Wild Man mythos are discussed: the satyrs, fauns, and particularly Silvanus, as are other pagan figures that tended to overlap with the Wild Man —  the Dusios of the Celts of Gaul, the schrat of German-speaking lands, and the ogre, a figure seemed particularly influential in French and Italian traditions.
While pagan versions of Wild Men were regarded by the Church as demonic, the image of the Wild Man was in some occasions adopted into saint iconography.  We see a number of examples drawn from the era of the Desert Fathers, when solitary hermitage in the wild was commonly understood to be a path to God.  Medieval artists, we learn, tended to take the "wild" aspect of these figures, rather literally, and certain church legends seem to support this.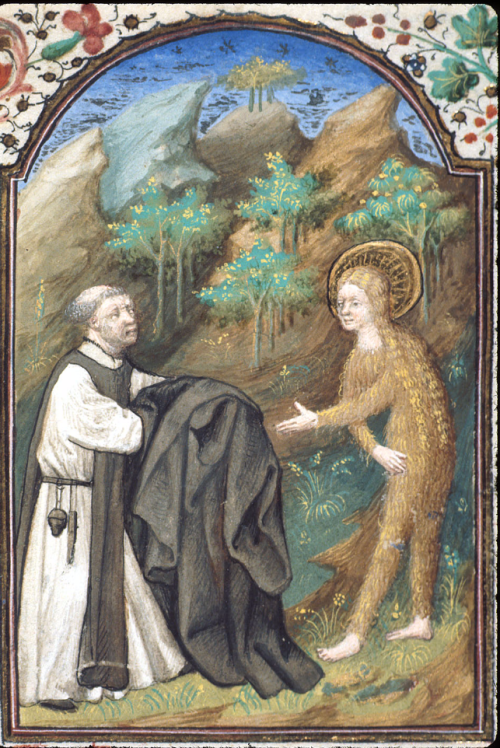 Real world figures equated with the Wild Man are also examined.  We meet the first historical example via a painting of the 16th-century figure, Petrus Gonsalvus, an object in the famous Wunderkammer ("cabinet of curiosities") collection at Ambras Castle in Innsbruck, Austria.  Other items in the collection, including a disturbing portraits of a deformed court jester and of a Hungarian nobleman living with lance embedded in his head are mentioned, as is an odd pop song related to one of P.T. Barnum's sideshow personalities, Jo-Jo the Dog-faced Boy.  A clip from Jean Cocteau's 1946 adaptation of "Beauty and the Beast" is heard.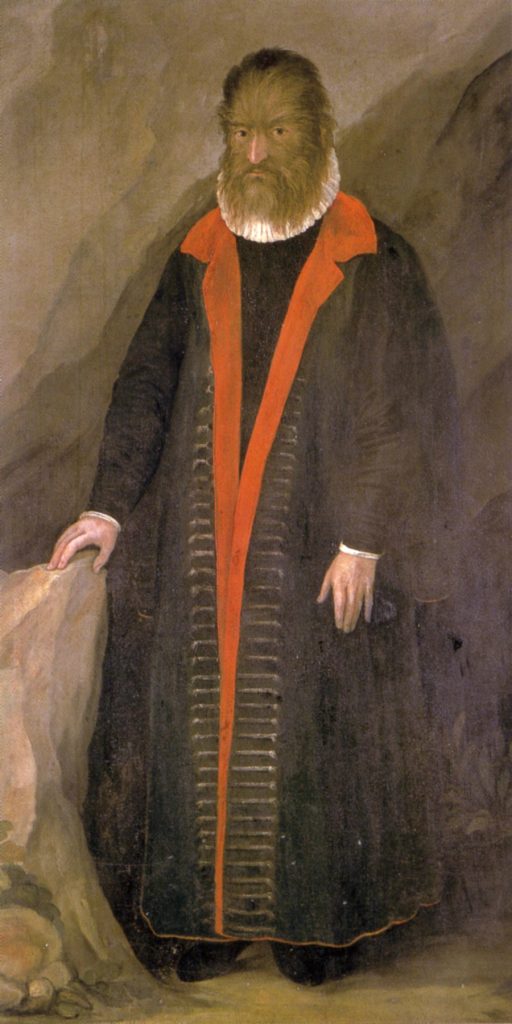 Oh, I also promised to post this picture of Barbara van Beck…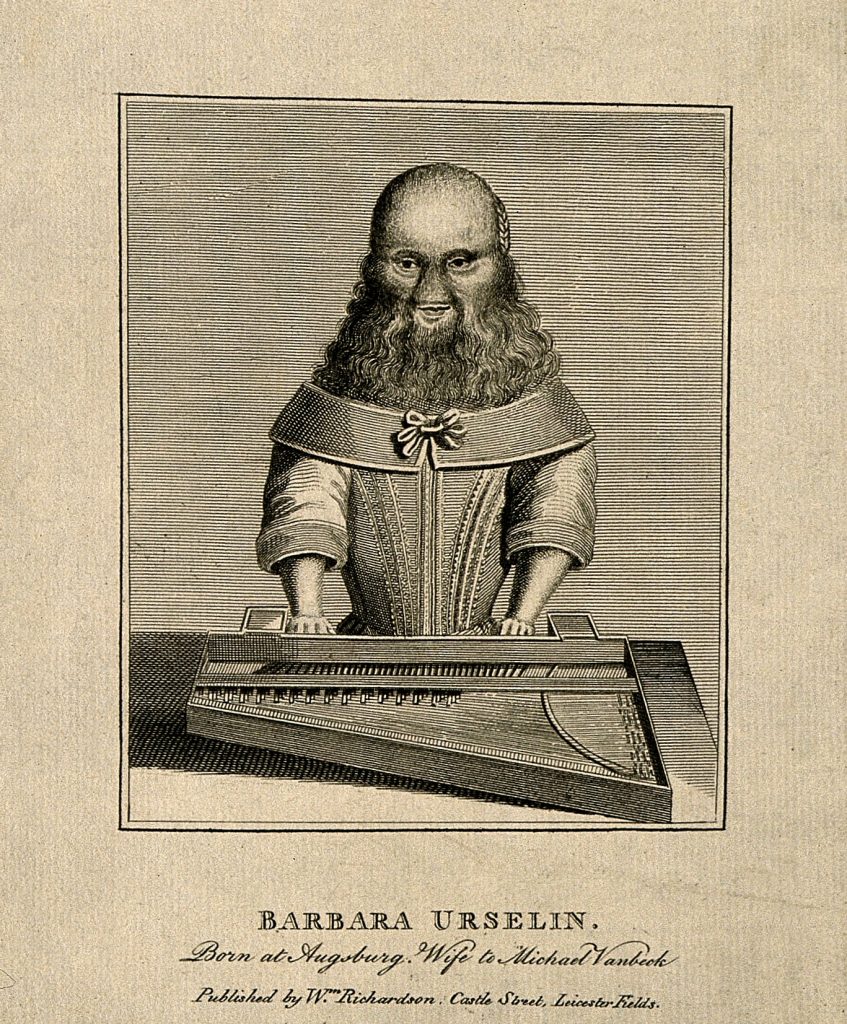 We conclude the show returning our attention to France's Charles VI, hearing the story of his mental breakdown and behaviors and delusions that earned him the epitaph, "Charles the Mad."