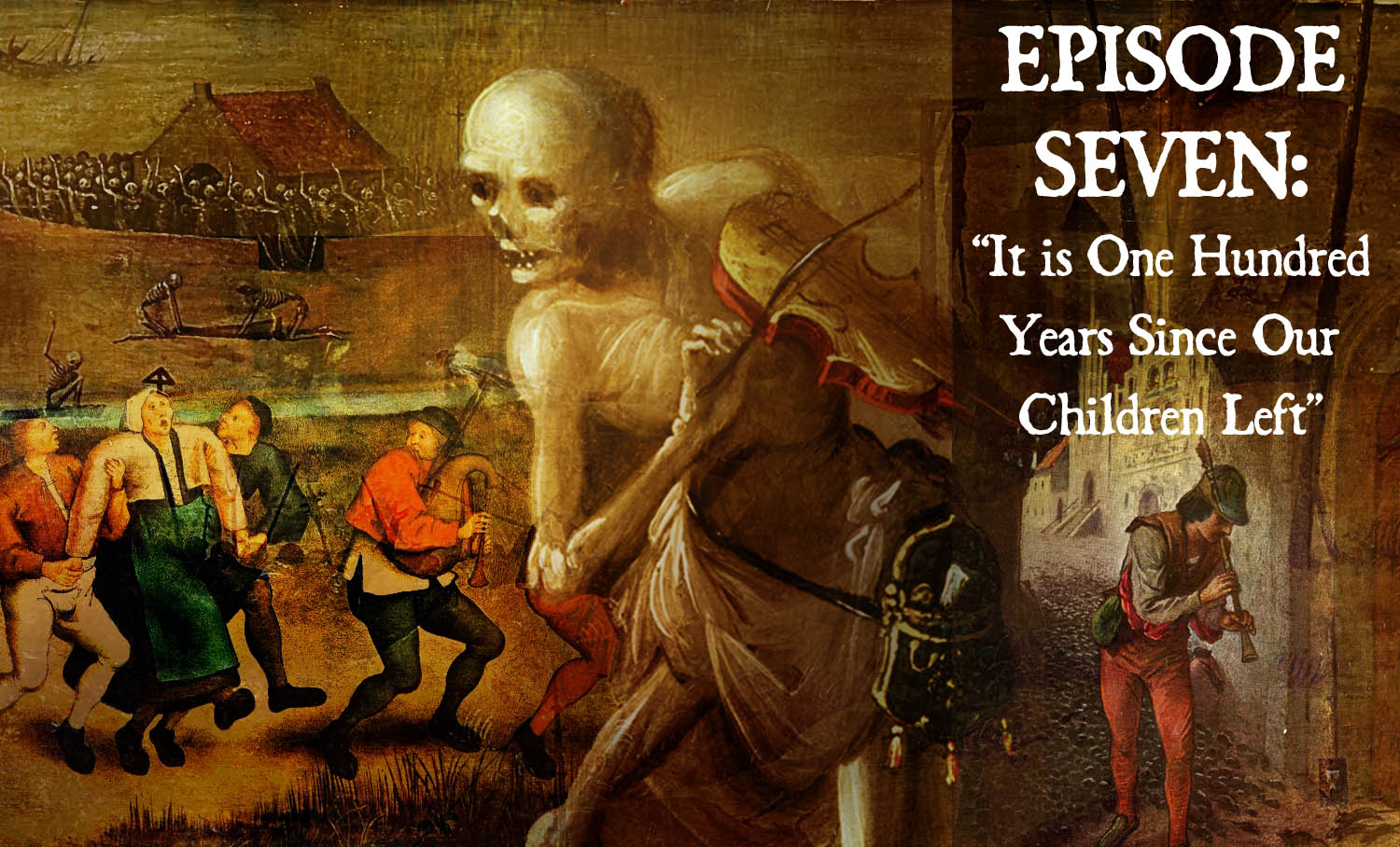 Episode Seven: It is One Hundred Years Since Our Children Left
Podcast: Play in new window | Download (Duration: 37:16 — 68.2MB)
Subscribe: Apple Podcasts | Google Podcasts | Spotify | Android | Stitcher | Podchaser | Email | RSS | More
In this episode, we explore the story of the Pied Piper, a folk tale uniquely anchored in grim historical realities. We begin with evidence of an actual historical mystery, including text inscribed on a gable of one of Hamelin's medieval buildings as well as the initial 1384 entry in the Hamelin town chronicle, announcing, "It is 100 years since our children left."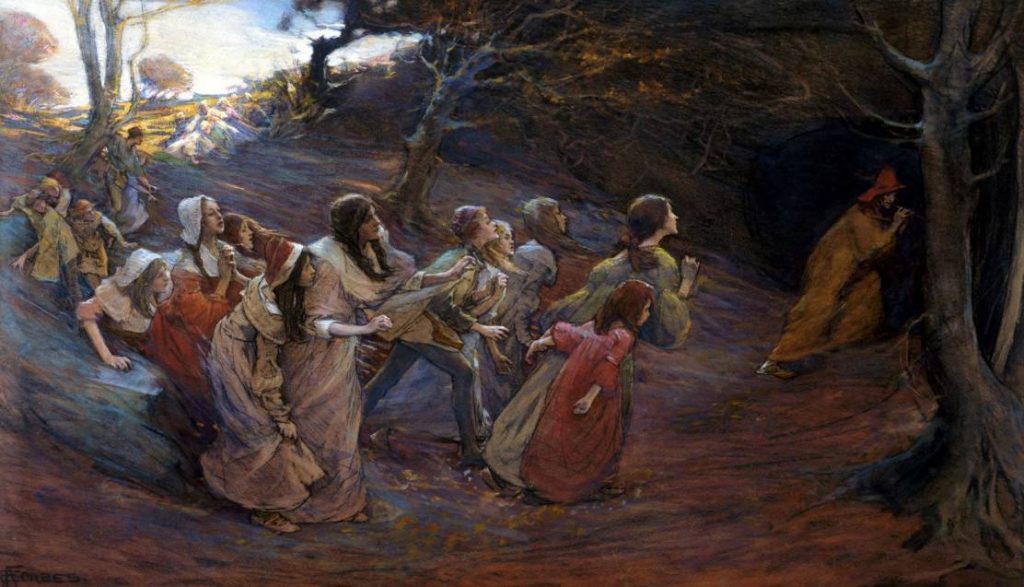 The Piper's extermination of rats by drowning in them in the nearby river raises a question about rats swimming — which they do quite well — and how swimming rats figure into another German legend, one about the wicked Bishop Hatto and the famous "Mice Tower" located on an island in the Rhine near the city of Bingen. Wilkinson provides a fine reading of an early Romantic poem based on this horrific legend.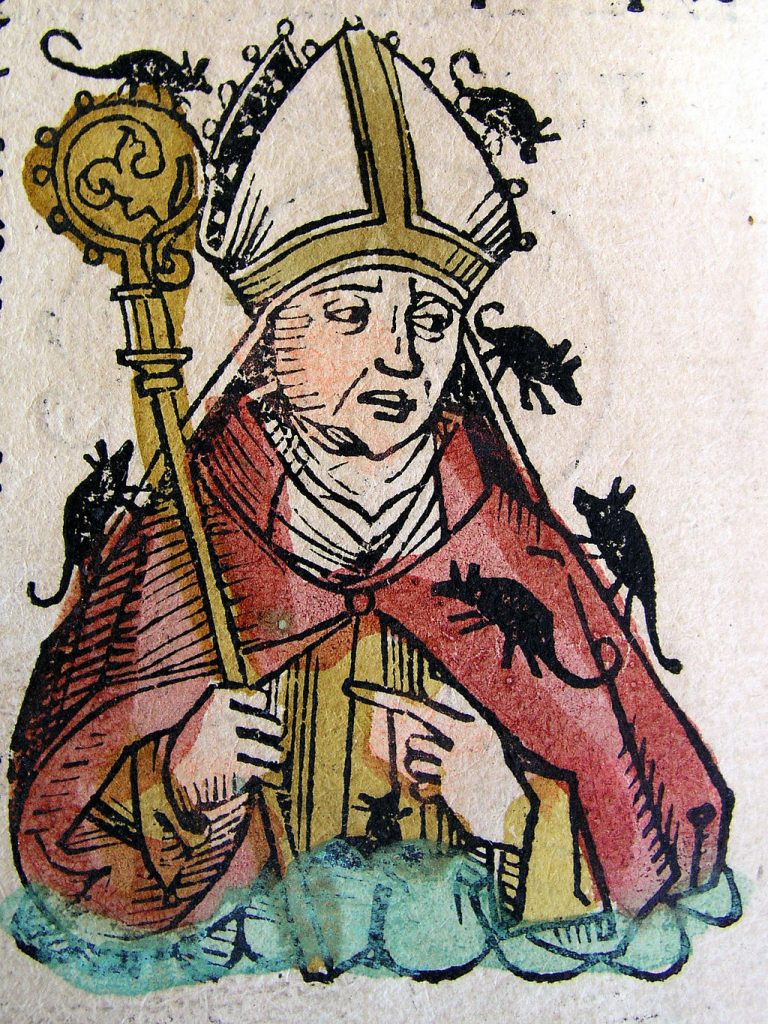 Certain elements of this Hatto story bring to mind the sub-subgenre of rat horror films and its prime exemplars, 1972's Willard and its 1973 sequel Ben.  The 2006 remake of Willard starring Crispin Glover is featured in a special musical confection specially created for this episode.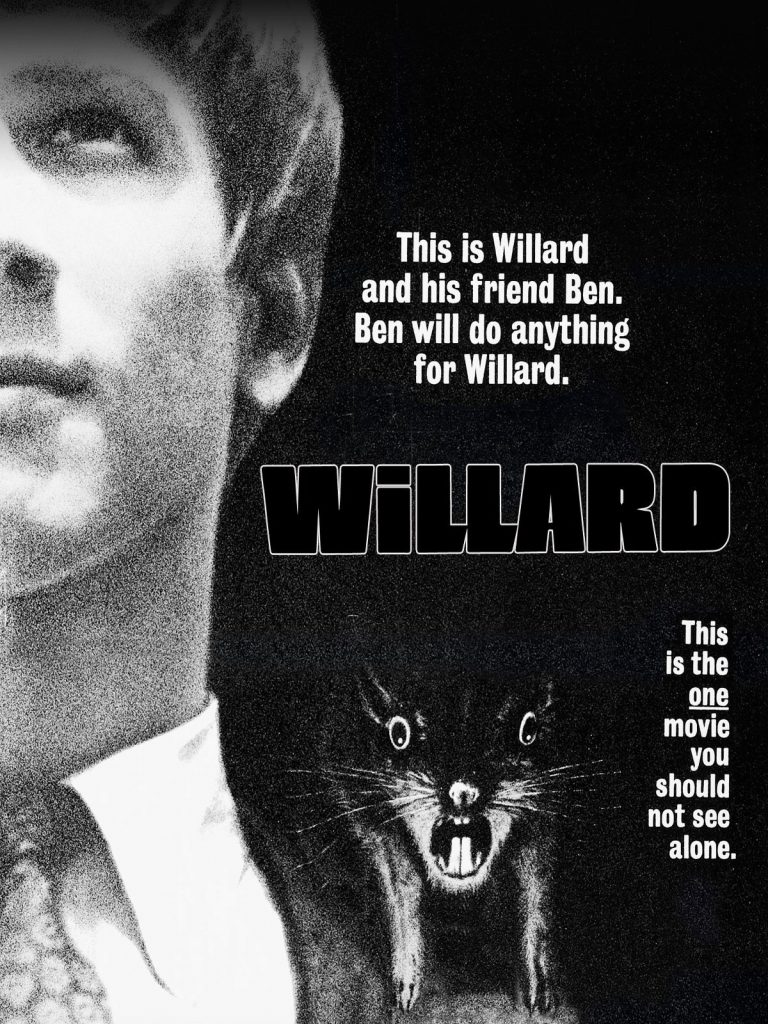 We then take a side trip to Sweden where we learn of similarly macabre story featuring a mysterious musician leading  village youth away to the top of the fabled Hårga mountain.  Wilkinson's reading of the tale is accompanied by the rather well known and rather spooky Swedish folk song by which the tale is known. The Hårgalåten song is popular enough in Sweden to have been covered by everything from metal bands to classical choirs.  Our favorite version (heard in this episode) is by Viktoria Tocca.
Next we discuss several of the theories that have been put forward to explain the disappearance of Hamelin's children in 1284.  The Black Death, emigration, and participation in the ill-fated Children's Crusades of the 13th century are all explored, as well as a recently advance, and more exotic notion about pagan rites and executions around the town of Coppenbrügge, in a swampy area known as the "Devil's Kitchen, about 30 miles north of Hamelin.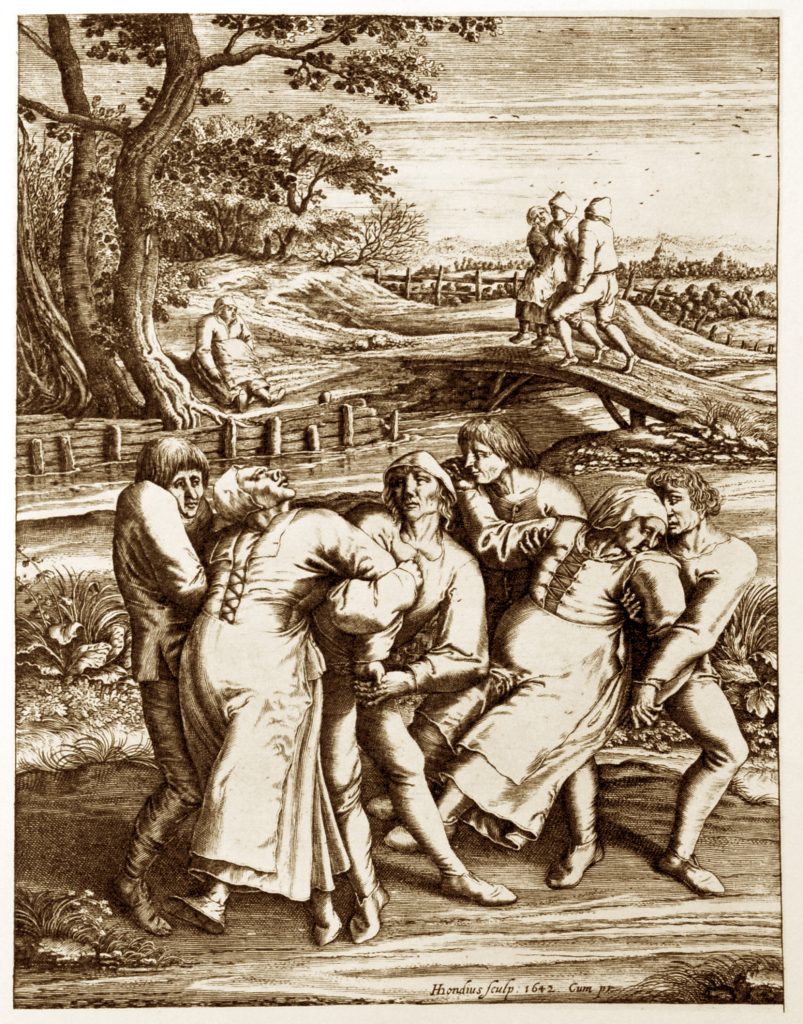 A final theory — if not the best at least one of the more entertaining —  explains the disappearance of the Hamelin youth via the medieval phenomenon known as Dancing Plague or Dancing Mania, sometimes also called the St Vitus Dance.  We review a bit of its history and symptoms with dramatically rendered passages from Wilkinson, taking particular note of certain ludicrous and destructive extremes as well as incidents like that in the town of Erfurt, Germany, where in 1257 groups of children dancing their out the city gates call to mind the youth in the Piper's tale.
Similar to the northern European Dancing Plagues is the slightly later phenomenon of tarantism in southern Italy.  Named for the "tarantula," a local spider somewhat different from our own idea of the species, tarantism is a superstitious belief that the bite of this pest can cause bouts of mad dancing and other aberrant behaviors.   We recount a few historical examples of these outbursts, including incidents of the tradition all the way up into the early 1960s explored by the Italian scholar of religion Ernesto de Martino in his book and documentary film, La Terra Del Rimorso.
The show concludes with a visit to the delightfully named "Chapel of the Tarantula" in Galatino, Italy.