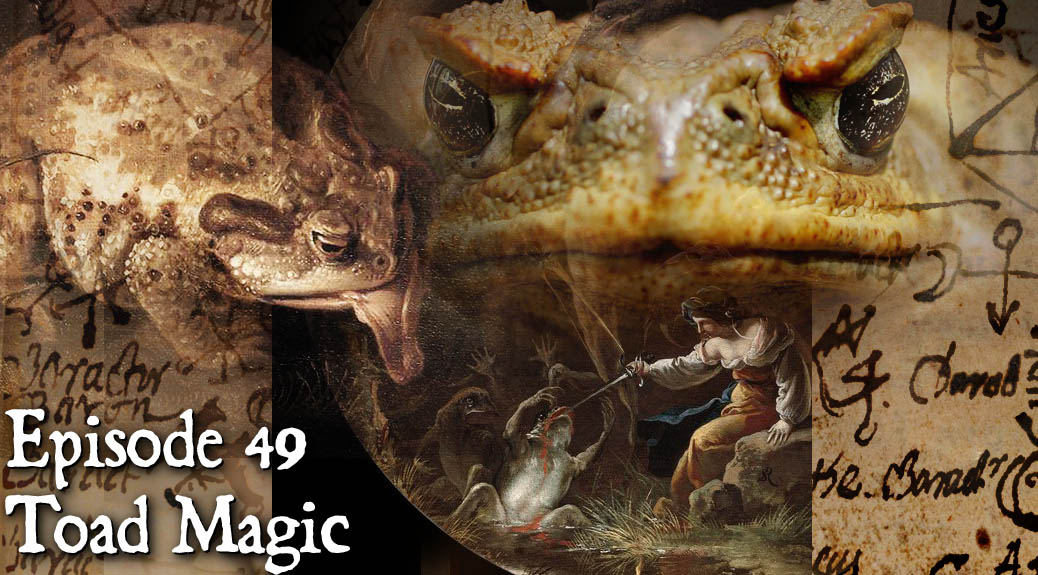 Podcast: Play in new window | Download (Duration: 52:32 — 60.1MB)
Subscribe: Apple Podcasts | Google Podcasts | Spotify | Android | Stitcher | Podchaser | Email | RSS | More
Toads have long been associated with magic, as witches' familiars and as a source both of poison as folk healing.
We begin with a poison allegedly brewed from a toad by the "wise wife of Keith," Agnes Sampson, one of the accused in Scotland's North Berwick witch trials in 1591-2. The poison was to have been used against Scotland's James VI before he ascended England's throne as James I.  At the center of the trial was the accusation that Sampson and others had raised a storm to sink the ship bearing James home from Oslo with his new wife Anne of Denmark.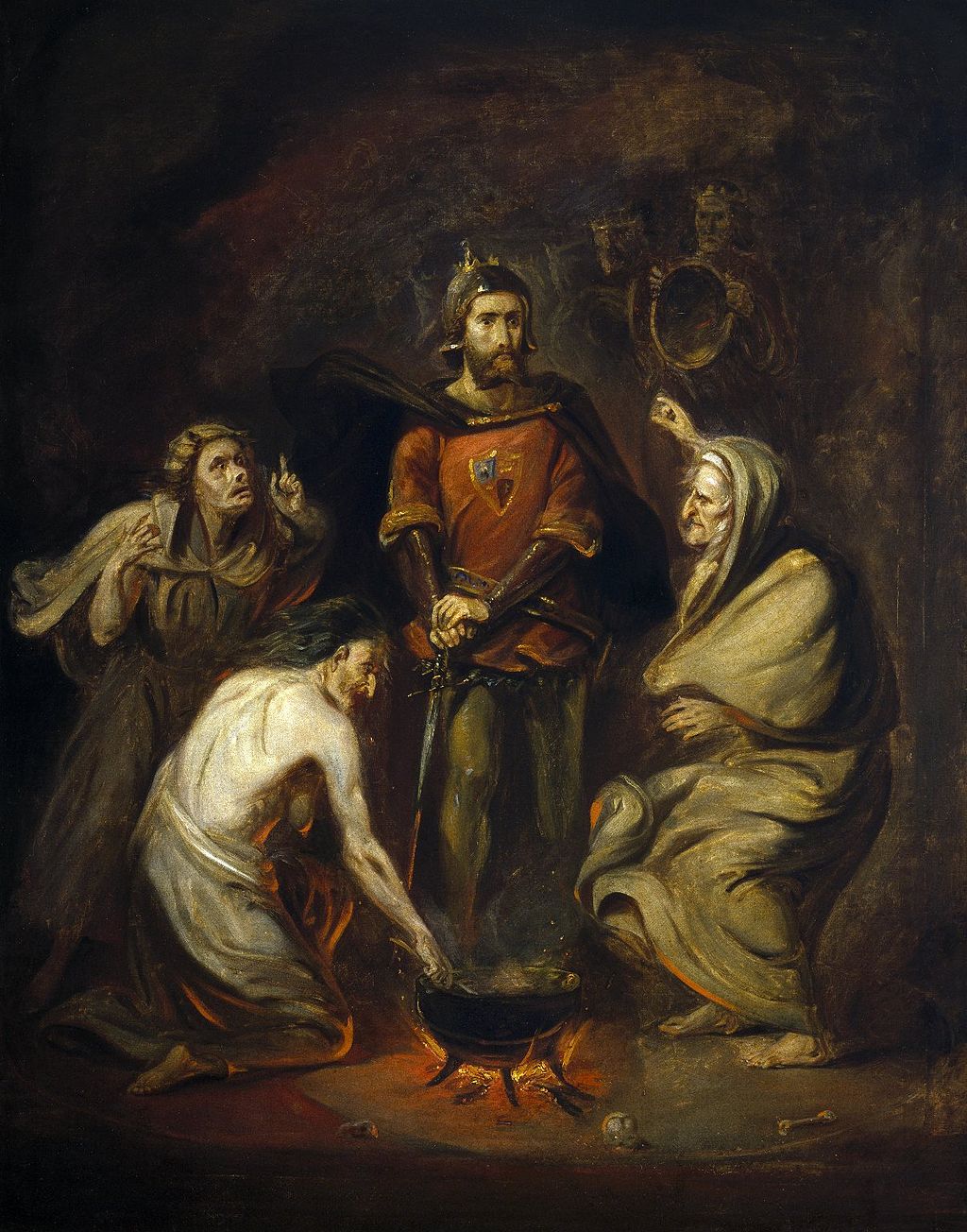 Shakespeare seems to allude to elements from this trial in his play Macbeth, mentioning toads and frogs as elements of  the concoctions brewed by his witches in Act IV and seemingly referencing the events in an aside uttered by a witch regarding sending a storm against an enemy's ship.  The Bard's inclusion of "real" witchcraft in his play has long been said to be the reason for a "curse" upon productions of Macbeth. Included in our discussion is a particularly ugly (and lethal) 1848 incident in New York City attributed to this bit of lore.
A witch's servant, or familiar, in the form of a toad is also alluded to as an offstage character in Macbeth.  Mrs. Karswell reads for us a number of accounts from 16th and early 17th century England presenting toad familiars sent to torment the enemies of witches.  We also hear of a toad exploding in a fire, and toads sustained on the blood of their witch mistresses, as well as a sad story from Newmarket, England, involving William Harvey, physician to Charles I, and an bruitish attempt to subject an alleged toad familiar to scientific scrutiny.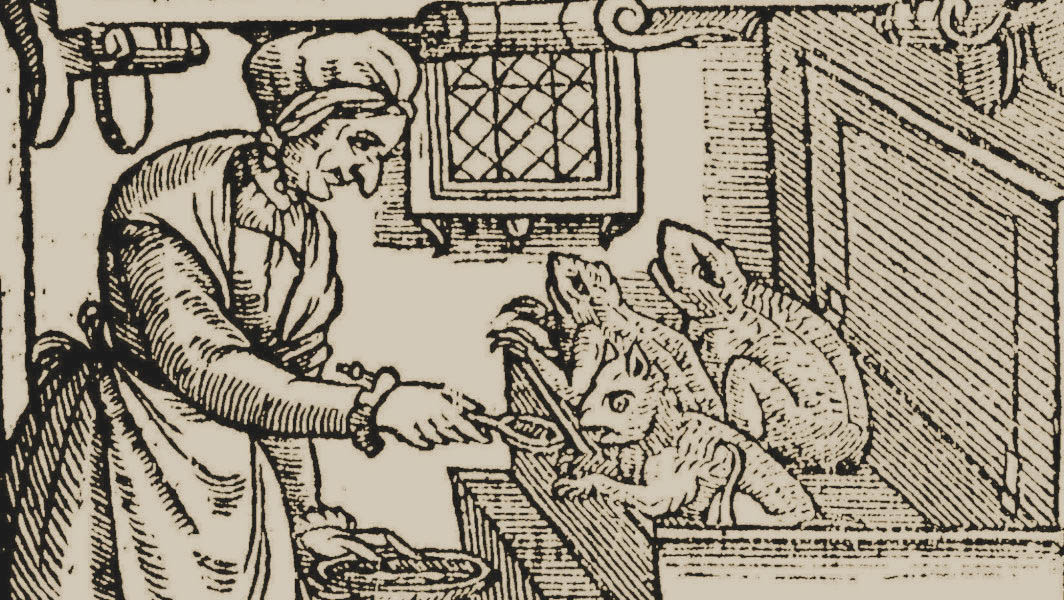 Next we discuss the fear of toad's venom in the Middle Ages, hearing some comments on the subject from 12th-century German mystic and theologian Hildegard von Bingen and a tale associated with the English boy-saint William of Norwich involving some prisoners and an unfortunate attempt at the use of toad poison.
Toad's venom, according to medieval folklore, could be neutralized by the toadstone, a particular mineral also assigned powers against stomach and kidney ailments.  We hear of a peculiar method of obtaining this prized artifact and an obscure reference to the toadstone in the 1973 folk-horror classic The Wicker Man.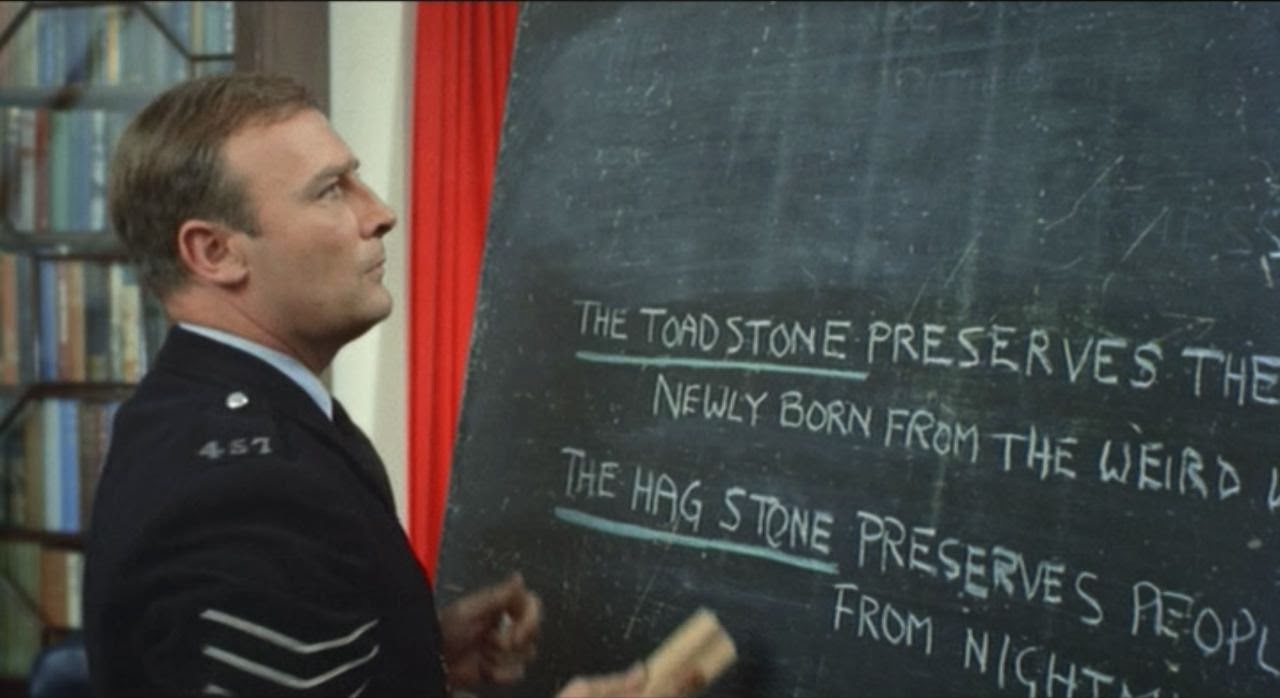 We also hear a clip from The Wicker Man in which a toad or frog is used in folk medicine to cure a sore throat. Superstitions about toads and their magical efficacy against various ailments continued into the 19th century, resulting in the phenomena of traveling "toad doctors" and "toad fairs."  The use of toad bones in a midnight ritual performed by English "Toadmen" in order to gain mastery of horses to be trained is also discussed as is the discovery of miniature frog coffins, stashed in Finish churches, in a folk-magic practice similar to the British and American use of "witch bottles."
We return to the continent and the discussion of toads' association with witches (and heretics) as conceived by the Church in terms of service to Satan.  This topic brings us a letter written by Pope Gregory IX to bishops of the German Rhineland involving Satan as a french-kissing toad, as well as a ritual attributed to French and Italian members of the Waldesenian sect allegedly consuming a ritual beverage brewed from toad excrement.
In Spain's Basque province of  Navarre, home to the "Cave of Witches" at Zugarramurdi, witchcraft trial testimonies demonstrate a particular emphasis on toads.  We hear of them raised by novice witches in the fields, used to poison the land, and dancing at the witches' sabbath.
Toads are sometimes mentioned as an ingredient of the "flying ointment" believed to have induced a visionary experience transporting witches to hilltop revels. However, this effect is more likely attributed to other ingredients in historical recipes (particularly plants of the nightshade family.)
While the venom produced by toads of the Old World doesn't seem to contain the quality and quantity of bufotoxin necessary to produce such visions, this can't be said for certain New World species.
One of these is the Cane toad (bufo rhinella) that invasive species best known for infesting Australia, Florida and other southern states and native to South and Central America.  In the Caribbean, it's been identified by Harvard ethnobotanist Wade Davis as a possible ingredient in a drug administered in Haiti to transform an enemy into a zombie, (i.e., to drug the individual into a deathlike state from which he is later "resurrected.").  Research into this subject was documented in Davis' 1985 book The Serpent and the Rainbow, later serving loosely as inspiration for Wes Craven's 1988 film of the same name (from which we hear a clip).
The show ends with a quick look at the role of the Colorado River toad or Sonoran Desert toad, (bufo alvarius) as a source of psychedelic experience, particularly as its been reinvented with the last years as part of a life-changing "shamanic experience" for drug consumers already bored with ayahuasca.